Last updated on January 22nd, 2019 at 01:51 pm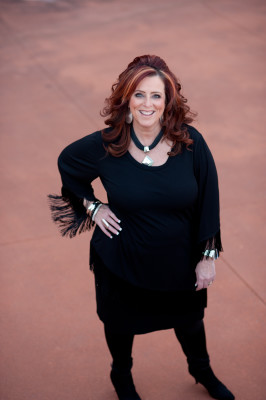 Ten Things I Wish I Knew Back Then
While I am in a constant state of running towards the next opportunity in my life, today I stop and find myself in a moment of reflection. I am standing in a moment of awe at how far I have come – in disbelief that I would ever be at such a place.  I'm not sure I really believed that it could be possible. And yet here it is. In this moment, I look back with hindsight and clarity to the things I wish I knew back then.
 I didn't need permission.  Back then I was always waiting for someone to tell me it was okay to do this.  I don't do that anymore. There will always be someone telling me no, so I've decided not to ask and just do.
I didn't believe them when they said I had a gift.  It felt too easy to me. Surely it must be harder. So I keep putting aside the things that came easy to me, thinking they weren't good enough. It was easy because it was my gift.
There is no right or wrong way to do this.  I always felt like I was the stupid one, not sure what to do. Nobody is sure what to do. We're all trying to figure it out. I still feel like that today – scratching my head and wondering what to do next.  Only this time, I embrace the confusion and know that my work will matter even if I can't see it right now.
Being different is the key.  I remember looking around and thinking that my business, my art, the way I wanted to do this, didn't match the others. So I thought that was bad. In reality, it was my golden ticket. Too bad I didn't trust it.  I wasted years trying to be like everyone else. Yuck.
There is power in encouraging others.  I used to think that my message was too fluffy – that the smarter people with thought provoking data were the ones to be admired. It took me a while to realize that changing lives and reaching hearts can have a lasting life-changing effect. There's nothing fluffy about that.
Being skinny was not a requirement.  I bought into the world's messaging that said to be taken seriously I must be thin. Except that in my case, it was just the opposite. Representing the every day woman has turned out to be a gift. It allows me to connect in a deeper way.
I was right where I was supposed to be in that moment.  Too often I questioned (and still do) the opportunities I was given, compared them to others, fell into the trap of wondering why her and not me. I have finally (or am getting there) realizing that I have been put into each moment for a divine purpose. Right here. Right now. And it matters more than I may be able to see.
I thought it was all about me.  For too many years it was all about the performance and getting better at the craft. It wasn't until I began to see that it wasn't about me at all. It's about them – the person sitting in that seat, hearing my words. Once I truly embraced that, things shifted in a powerful way.
I kept trying to become someone else.  I was constantly asking the question, "What do they want me to be?"  I was trying to be who the audience wanted, instead of being the person I wanted to be, and finding the audience who needed me.
I thought I needed to push me instead of pull them.  I used to think it was about knocking on doors and picking up the phone and having the perfect sale pitch and a seamless way of talking them into more money. And maybe in a little way it is.  But my success came when I stopped pushing and began to pull.  Instead of begging people to hire me, I began to attract them by feeding the internet with all I had to offer – by knocking it out of the park on stage so they went to tell everybody about me – by not being the one in the networking event knocking over people to get to the buyer and pitch my stuff. I began to trust that I would become so good that nobody could ignore me.
Kelly Swanson is an award-winning storyteller, comedian, motivational speaker, Huffington Post Contributor, and cast member of The Fashion Hero television show airing on Amazon Prime. She is also the author of Who Hijacked My Fairy Tale, The Land of If Only, The Story Formula, and The Affirmation Journal for Positive Thinking. She was a featured entertainer for Holland America Cruise Lines, keynote speaker for the International Toastmasters Convention, and has keynoted major conferences and corporate events from coast to coast. She just launched her one-woman show Who Hijacked My Fairy Tale in theaters, and it is being booked all over the country. In July of 2022, she was inducted into the National Speakers Association Speaker Hall of Fame.
Note: Articles by Kelly may contain affiliate links and may be compensated if you make a purchase after clicking on an affiliate link.