Last updated on January 22nd, 2019 at 01:57 pm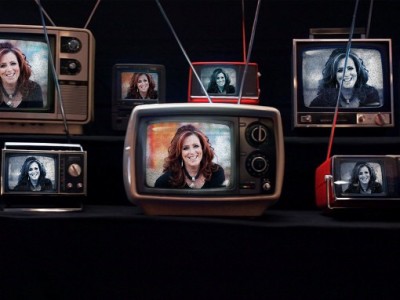 When Our Dreams Take a Left Turn
People often ask me how I got to where I am, and I tell them it was a weird twisted path I never could have planned on my own.  While I had goals and action steps, there were many more left turns and twists and open doors that I just stumbled through.  It was as if my dream was taking shape while I was busy making other plans.  It was almost like I was telling the world I was here, and the world was deciding how they wanted to use me.
Reality TV was NEVER on my radar. TV was not on my radar, despite the people who kept telling me I should be on TV.  It was just too big a thing for me to imagine including me. And if the camera adds ten pounds, and all actors are supposed to be thin and only eat grass (in moderation) – then I was not a contender. Apparently my motivational messages were for others to obey, not me, as I stamped the all too familiar label on myself of "not good enough."
So when this reality TV show reached out to me, I smiled and listened, and wondered what I should cook for dinner.  But they kept talking. And I kept listening. And suddenly I'm excited about their message. It matched mine. (Duh! That's why they reached out to me.)  I began to see their vision and how it aligned with mine, and what a beautiful thing they were doing for the world. Before I knew it, I was getting contracts and hiring lawyers. Before I knew it, there was a website and my picture under the words "Cast."
Gulp.
Somewhere along the way, this surreal has become a lot more real.
I'm going to be on TV. I keep saying that to myself. I wake up in the middle of night saying it. I keep telling my friends over and over, as if they can confirm whether or not I'm dreaming.
I wish I could say I was all parts excited. But I am equal parts nervous. To be dreadfully honest, the biggest fear is that I will get there and they will realize I'm plus sized, even though I already told them.  Here I am, about to share my message with their contestants, and feeling like I am not pretty enough. Good grief. Get me some therapy.
So what's the show about? It's about beauty and fashion. More than that. It's about changing the conversation around beauty. It's about redefining beauty to be more than a size or a body type. It's about beauty being how you feel in your skin.  It's about feeling good enough – no, more than good enough – feeling beautiful in this life. No matter what you look like.
And THAT charges me up. So maybe I am supposed to be here. Maybe this is my calling. My destiny. My world deciding how it wants to use me. Maybe I am more than good enough. Just maybe I am perfect.
Here are some thoughts I want to share with those of you who are still waiting to see what shape your dream takes…
Keep at it. Tell the world you are here. Eventually they will make a place for you. Just don't stop.
It probably won't look like you think. Plan anyway, but relax into the knowing that most of this will happen in its own time. You won't have to do the right things to make it happen. Just walk through the open door.
Say yes if it feels like a yes. Say no if it feels wrong. Period.
Trust that you deserve this too. Why not you? Why not now?
Take a deep breath and jump. Exciting things are waiting outside our comfort zones.
Make it about something bigger than your own success. Make it about changing the world.
So there you go. My big news.  I'll keep you posted when I've come through on the other side. In the meantime, check out the show: https://www.thefashionhero.com
Kelly Swanson is an award-winning storyteller, motivational speaker, published author and TV personality who is passionate about helping women harness the power of their stories to connect, influence, and get the results they dream of accomplishing. Laughing the whole way, Kelly teaches women how to master the art of connection through the power of strategic storytelling. You can find her on The Fashion Hero show airing Fall of 2017 on Amazon Prime or on her website MotivationalSpeakerKellySwanson.com.
Note: Articles by Kelly may contain affiliate links and may be compensated if you make a purchase after clicking on an affiliate link.