Last updated on January 22nd, 2019 at 01:57 pm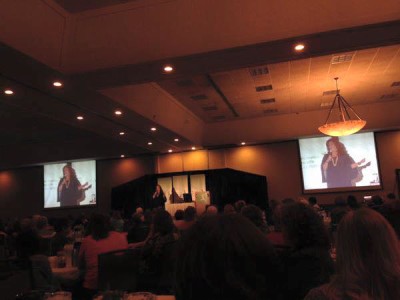 How to Become a Motivational Speaker
I think I can do that!

It looks so easy. How hard could it be?

Where do I find people to book me?

How much do I charge?

Do I need a website?

How do I write a speech?
The Mysterious Road to Being a Motivational Speaker.
When you decide you want to be a teacher, it's quite easy to find the path that will get you there. Want to work in retail? Go fill out an application.  Looking for work in a particular industry? Hire a head hunter, scan the want ads.  But for those who decide they want to become a motivational speaker, the road grows dark.  There is no degree over at the community college. No certification available through a series of online training.  No commonly agreed upon curriculum. And to make it even harder, every speaker I know took a different path to get where we are – and very few us know exactly how we get here. What works and what doesn't tends to remain as mysterious as how certain people end up charging the fees they do for an average performance.
And if that doesn't depress you enough…
The word "motivational speaker" has become a term often associated with tan-obsessed, overly-bleached teeth, self-appointed "celebrities" who use overblown marketing language, false promises, and strategic sales tactics to manipulate an audience into giving away their life savings.
And to spiral down further…
Many clients don't really care how motivated their employees are, opting for speakers who will come deliver an hour of training over someone who will help them change their attitude, and inspire them to WANT to take action on the training they just learned.
So where does that leave us – the hopeful dreamers who still feel a burning desire to do what we know we are called to do?
I'll tell you where that leaves us…
…STILL IN DEMAND
Say what you will, but there are still clients looking for motivational speakers.  They are searching for them online.  They are still showing up in all the lists that poll the meeting planners for the most requested topics.  I am not a "big name" motivational speaker.  I'm not on the biggest stages. I never show up on the top ten speakers lists in magazines.  Yet, I, personally receive hundreds of inquiries every year for a motivational speaker.  And that's just me. I'm pretty sure I'm not dominating the market.  So my first tip on how to be a motivational speaker, is to TRY ANYWAY.
Here are some other tips to get you started, and when I'm through I'll tell you how you can join me on a group chat to ask your more specific questions:
Have something to say that people need to make their lives or their jobs better.
Have a great speech and be able to tell it well. Make sure you are fun and tell good stories.
Have a website that clearly defines what you do, how you do it, and how it will help them on Monday.
Be able to tell people what you do, how you do it, and how it will help them on Monday.
Start finding out who books speakers, why, and their budgets.
Figure out how much you will charge and be able to say it without wavering.
Find places where you can practice your speech in front of a live audience, and get video, emails, and testimonials.
Find the nearest NSA (National Speakers Association) chapter and start attending their meetings so you can learn from other speakers.
Still have questions?
Join me on a group chat March 7, 2016, where I answer your specific questions about how to break into the speaking business.
Here is the link to register: http://mkt.com/swanson-speaks-inc/how-to-break-into-the-speaking-business
Kelly Swanson is an award-winning storyteller, motivational speaker, published author and TV personality who is passionate about helping women harness the power of their stories to connect, influence, and get the results they dream of accomplishing. Laughing the whole way, Kelly teaches women how to master the art of connection through the power of strategic storytelling. You can find her on The Fashion Hero show airing Fall of 2017 on Amazon Prime or on her website MotivationalSpeakerKellySwanson.com.
Note: Articles by Kelly may contain affiliate links and may be compensated if you make a purchase after clicking on an affiliate link.