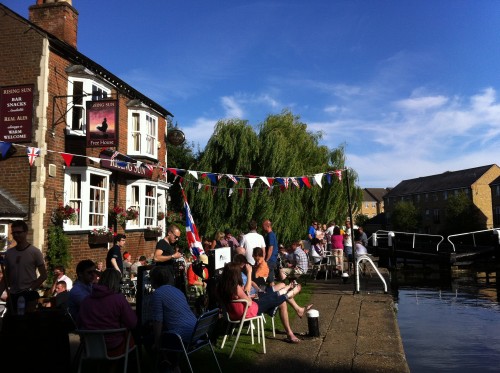 If there is one thing I miss when I'm not in England it is English pubs. A "public house" (from a house that is "open to the public") is often the focal point of a community and indeed Samuel Pepys described the pub as the heart of England.
So it stands to reason that when you are embarking on your dream trip around England you will want to factor in a few visits to some of these wonderful institutions.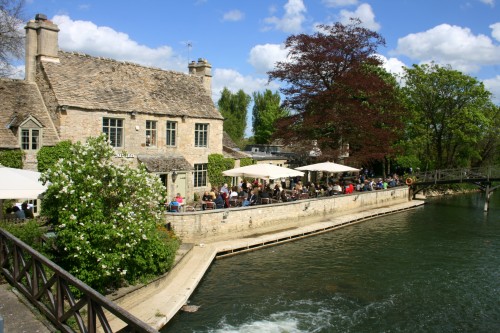 Perhaps the oldest pub in England? Unfortunately the title is disputed. Ye Olde Fighting Cocks in St Albans, Hertfordshire is currently in the Guinness Book of Records but both Ye Olde Man & Scythe in Bolton and Ye Olde Trip to Jerusalem in Nottingham claim to be hundreds of years older.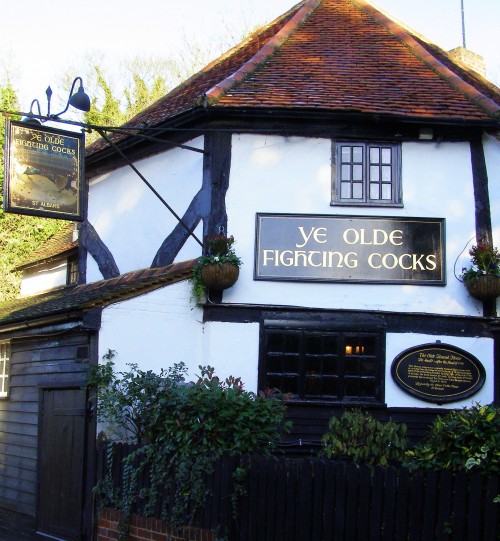 Regardless, the Fighting Cocks is worth a visit for its lovely setting between the Abbey and the Roman ruins, and for its unusual octagonal shape (it was originally a pigeon house). Apparently there may still be tunnels between the Abbey and the beer cellars of the pub – very convenient for the monks.
Pub names can often be entertaining (as above) but there are some firm favourites: There are no fewer than 518 pubs called the Red Lion in England. Crowns, Royal Oaks and White Harts are also very popular. I think perhaps my favourite pub name in England is The World's End in Camden, London.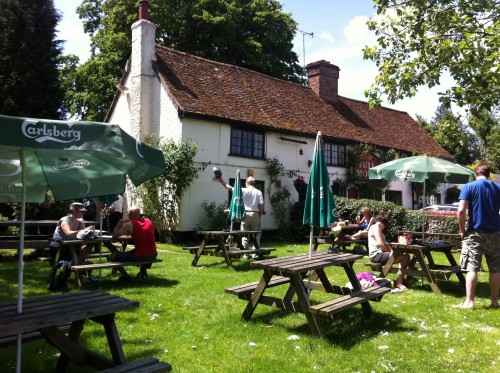 Some pubs have evolved from original coaching inns, some were linked with independent and commercial breweries in the 18th century.
Whether you stand at the bar or sit in the 'snug', what you have come for is the traditional English ale. Brewed from malted barley and Kentish hops, cask-conditioned and slow pumped at the bar, 'real ale' is a real pleasure.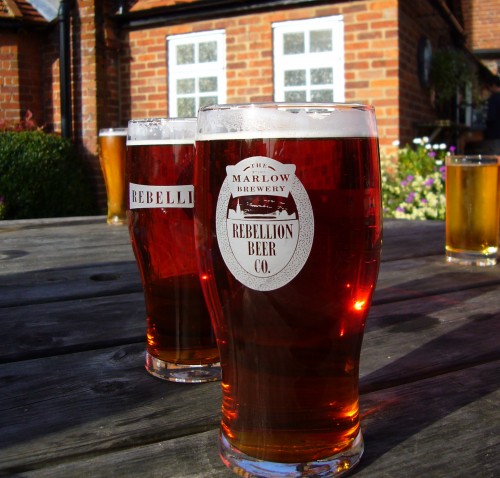 Many pubs offer food, from the basic to the gastronomic, and a favourite of mine is the Ploughman's Lunch. It is as English as roast beef or fish and chips and consists primarily of cheese, chutney and bread. I also love a few extras like a fresh apple and some pickled onions.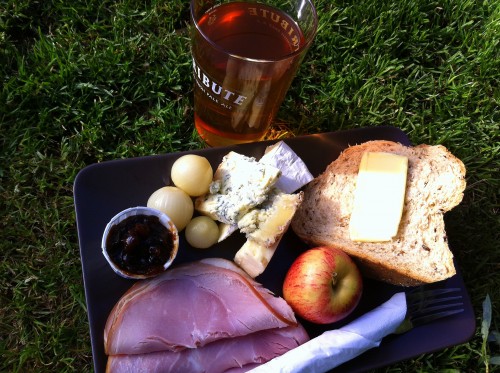 Later this month I will be travelling to Northern Ireland and I intend to conduct a serious comparative study between English and Irish pubs – look out for the update post!
Natasha
Natasha von Geldern is a travel writer, editor, and blogger who is passionate about making the pages of the atlas real by traveling the world. She is a contributor to Travel Wire Asia, Wild Junket Magazine, Yahoo! Total Travel, and Travelbite. You can find her on her travel website and blog, WorldWanderingKiwi.
Note: Articles by Natasha may contain affiliate links and may be compensated if you make a purchase after clicking on an affiliate link.