Last updated on January 22nd, 2019 at 01:58 pm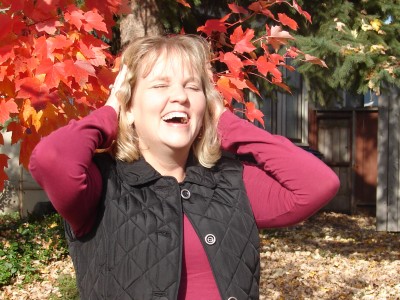 What a difference a year of dreaming makes!
I love the change of seasons. Here in Eastern Washington, we're blessed with a beautiful autumn season that leads into relatively mild winters – cold but not too much snow. Seasons come and go and without a plan on how you'll go about preparing for them, that's all they'll do – come and go.
Or worse, you'll end up with problems you didn't expect. With a plan, you'll be able to check a few things off our to-do list and enjoy the fruits of our planning.  For me, that is most evident in taking care of my home.
I've lived my writing dream in my 105-year-old Craftsman style home for a little over a year now. While last year, I was overwhelmed by all that needed to be done to prepare my house for winter and ill-equipped to do so, this year, I'm finding solace in it.
Yes, you heard me right. Solace.
In the Pacific Northwest, we enjoy a lot of outdoor weather days, from spring, through summer, and into fall. I went into spring this year with a list of outdoor projects; now is the time to look at what I accomplished.
Why is it that no matter how much I get done, it never seems like enough?
In fact, wasn't until I sat down to write this post, that I realized that I really did get quite a lot done during those months of moderate temperatures. Some things I did myself. Others I hired done and still others, friends or family helped with. So, before I let my brain move on to the fall and winter season, I'll first take a look at what I've done in the spring and summer of 2015.
What I accomplished:
√ Front Porch Makeover
√ Raised bed garden
√ Took down dangerous tree
√ Front step lighting
√ Chicken wired doggy escape areas
√ New lock on garage
√ Ice maker hooked up
√ 2 new windows in bathroom
√ 1 new window in kitchen
√ New dryer vent-thingy
√ Fixed door lock
√ Painted garage
What I didn't get done:
__ A second raised bed garden
__ Paint bathroom dresser
__ Paint bathroom
__ Paint Kitchen
__ Paint spare bedroom
__ Paint office
__ Paint kitchen table
__ Purchase hutch/shelving for kitchen storage
__ Paint dining table
__ Paint dining chairs
__ Paint rocks along path with glow-in-the-dark paint
The list of things I didn't get finished/done is a little too long for my liking. I hope to still get a few things done before the cold weather hits. But before I can think about doing all that painting (yes, there seems to be a theme here), I know that I must prepare for the coming winter.
Pre-winter Preparation Projects (aka pre-hibernation projects)
• Get underground sprinklers blown out and turned off
• Turn off outdoor water
• Fill oil tank (heating)
• Purchase cord of wood
• Get kindling chopped
• Put away outdoor furniture, pots, etc
• Fix bird feeder
• Clean out wood-stove
• Change batteries in carbon monoxide detector and smoke detectors
• Clean out flower beds and garden
• Spray for spiders/insects
• Put new screens on crawl space
• Rake leaves (once they fall)
No Time to Dally! Preparing for Winter
I went to Mexico last November. When I left it was 60 degrees out. I took those warm temps as a sign; I had plenty of time to winterize. But guess what? When I came home, just a week later, the temperature was in the teens! This meant that all of the leaves from my giant trees had fallen, I'd had to call someone to take care of the outdoor water, so my pipes wouldn't freeze, and I had no snow shovel or de-icer for the walks. My oil tank was nearly empty and I didn't even know who to call to fill it.
So, this year, though the sunny autumn days beckon me to enjoy these last few beautiful days, I know that I can't rest. The priority has to be on getting my pre-winter preparation projects done. I've only been in this house a year, and at times the responsibility was overwhelming. I've questioned my sanity and my decision to buy a house by myself. I've made mistakes–some of them costly. I've learned a lot along the way.
But as I find myself going into the second autumn/winter in my house, I feel more prepared. I know how to fill my oil tank, and I know not to let it run completely out. I know what a good price is for a cord of wood. And I know that temperate days can't be trusted- that tomorrow I could wake up to a big freeze. I am prepared to be prepared this time. Do you want a more comprehensive list of how to weatherize your home for winter? Click here and read what Bob Villa of the This Old House T.V. show has to say about it.
I'm looking forward to the first fire of the season, and trick-or-treaters at my door. I welcome winter evenings snuggling up with a crocheted blanket on the sofa, with a cup of peppermint tea. I'll enjoy Curly, who turned 2 this summer, and her adventures in the snow.
While I picture this in my mind's eye, I'm also aware that in order to enjoy those days, I have to get things done now. Leaves will need to be raked. Wood will need to be split and stacked. Like the squirrels outside my window burying their treasures for a winter's meal, I too am preparing. And you know what? I'm enjoying it. There's something so satisfying about preparing for the storm.
And when I cross the last task off my winter-preparation list, I can breathe a sigh of relief. And then I can start in on that list of indoor projects. Oh, my! It just never ends, does it?
I am coming to the end of my year of sharing my dream journey on 8 Women Dream. I hope you have enjoyed my stories about starting over at midlife and living my life in the country as a published writer. Happy Autumn dreaming!
Karen 
Starting Over at Midlife
(fbcomments)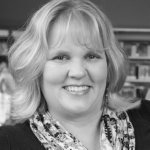 Karen Alaniz is a writer, published author, and a home renovation expert now that she's remodeled an old farmhouse by herself. She strives to help women who are scared it may be too late to start over after a certain age and she encourages empty-nest women to invent a new, prosperous and full life–just like she has done. You can read more about Karen on her Amazon Author page.
Note: Articles by Karen may contain affiliate links and may be compensated if you make a purchase after clicking on an affiliate link.