I am told my ancestry is three-quarters Irish and one -quarter Norwegian, but I swear there is some gypsy blood in me. I am living the dream of a gypsy life, and this has been part of my calling for a long time now.
I set the intention years ago that I would travel internationally at least twice a year, and domestically as much as possible, to explore this beautiful great big world of ours.
Over the years, I have belly danced in the middle east, studied Cuban salsa in Havana, danced the tango in Buenos Aires.
I spent a summer as a "devushka" (imitating the style and ways of a young Russian girl!) in Moscow and St. Petersburg. I fell in love with the 1500 year old mosques in Istanbul, and got my mojo back after my divorce by strutting across the piazzas of Italy, where the men chased me with a chorus of bella, bella, bella.
I have ziplined over rainforests in Costa Rica, and soaked in the hot sulfur springs in the volcanoes there.
My dream would be for everyone to have the chance to see the world this way. It changes you, reshapes you.
It shows you what you are capable of living without – all the stuff we surround ourselves with daily! – and opens you to seeing life, yourself, other cultures in a new way.
Designing the Gypsy Life
Sometimes I travel for work, either for private clients doing marketing communications work, or for dancing.
I have often been blessed with the chance to travel just for fun as well, and am lucky enough to have a sister who married an Argentinian man, and whose primary passion in life is travel.
Carrie, Pablo, Luna and Nico, my sister, brother-in-law, four-year-old niece and two-year-old nephew, travel as a lifestyle, normally settling in somewhere for three to four months at a time before moving on to the next destination. This past year they have spent so far mostly in Thailand and Spain.
My goal this year is to spend Christmas in Argentina with them, since Luna has asked to have her 5th birthday party there.
I haven't yet made it to Brazil, and am thinking this may be the year to travel there as well!
Returning to India
I will return to India as well, where I traveled and taught with my spiritual teacher and friend Nithya Shanti, to visit the Buddhist sacred sites, see beloved friends, and make new ones.
When in India, I felt like I was returning home to somewhere I had spent lifetimes. I think I was either an Indian princess, a Buddhist nun, or both!
The bright jewel tones of the saris, the elegance of the rural women, the deeply spiritual culture of India, the spicy flavors of the vegetarian cuisine, even the riotous chaos in the cities, all of it calls to me.
 Stateside
The latest two stops on the gypsy trail were Tampa and Austin, TX. Later this summer I will visit my sister in Big Sky Country on the organic farm where she lives in Montana, and spend time on the Jersey shore.
One never knows where opportunities to dance will take me – this year so far I have danced in California, Florida and Texas.
Dreaming of a book tour motivates me as I work on my book proposal, since it will be a fabulous chance to visit favorite cities and friends all around the U.S.
Imagining all the fun and creative ways I can share my book with the world – book tours that include dancing and live music, anyone? – is as much fun as writing the book! Readings in unusual places, like parks or dance halls, and on other continents as I share stories of how my travels changed me and deepened my path spiritually – yes please!
I can't wait to share stories and meet readers around the world. It will be the culmination of so many dreams, as a traveler, blogger and writer dedicated to touching, moving and inspiring others with my words.
What are the destinations on your bucket list? Share them with us here!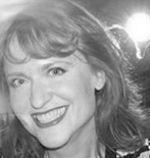 Lisa P. Graham is an inspirational writer, life coach, TED motivational speaker, and globe-trotter whose passion is to help others to find happiness and meaning in their daily lives. A political activist at heart, Lisa would like to empower more women to run for political office as a way to create positive change in the world. You can find her on her website or watch her TEDx speech on YouTube.
Note: Articles by Lisa may contain affiliate links and may be compensated if you make a purchase after clicking on an affiliate link.