Last updated on May 3rd, 2015 at 02:57 pm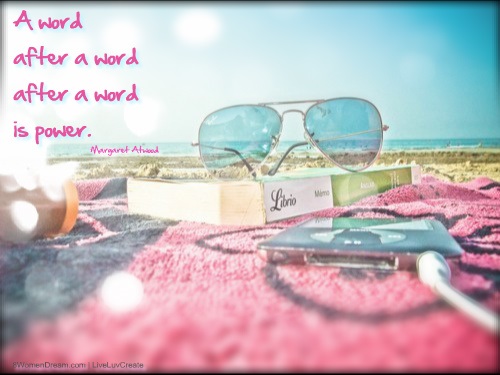 The seeds of this dream were planted decades ago, when I was a little girl who dreamed of being a "famous author" someday. All these years later, my big dream to write and publish an "enlightened bestseller" feels like maybe it is finally on the verge of coming true.
Sometimes an opportunity jumps out at you and you just know you have to leap.
Last week was one of those times for me. I received an email inviting me to participate in an Enlightened Bestseller Mastermind group in which I'd spend three days with three best-selling authors and an Internet marketing guru.
All four of them travel the world as well for motivational speaking engagements, and various other fun adventures (my kind of lifestyle!).
The goal of the "Enlightened Bestseller" program is to help me get my book published, and also to help me catapult my public speaking career to the next level.
These are the two big career goals of the moment. Really, how much more perfect could an opportunity be?!?
Back to Cali!
I get to fly out to Northern California, probably my favorite region in the U.S. I'll be staying in a sprawling, beautiful hilltop home owned by bestselling author and speaker Marci Shimoff.
I can think of few better places to spend a weekend in early December than on a hillside with views of the Pacific Ocean, at a mansion with lush gardens and a pool, in the company of people i have long admired who are doing exactly what I want to be doing in the world.
Really, just how lucky can one girl get?
Now, of course, I did have to apply for this opportunity. As was the case when I spotted the ad seeking a "fun, fearless female writer" for 8womendream three years ago, the moment I saw this email, I knew that I needed to apply.
Immediately.
I stopped what I was doing and spent the next few hours writing and polishing my application. Then I took a deep breath and hit "Send."
Within 48 hours I'd been contacted by Geoff Affleck, one of the facilitators, to schedule a phone interview. And then, less than one week ago, I found out that I was IN.
Such a great honor, especially considering that more than 300 people from around the world have applied…which puts me in the top 5% of applicants. Honestly, this makes getting into this program more competitive than getting into Princeton or Harvard (and I managed to pull off both of those, so I guess I'm used to beating the odds).
I'm thrilled beyond belief… And ready to make the most of this extraordinary opportunity.
Wil I Be The Next Success Story?
Three days with New York Times bestselling authors and inspirational speakers Janet Bray Attwood and Chris Attwood (The Passion Test); New York Times bestselling author and speaker Marci Shimoff (Happy for No Reason and Love for No Reason), and Passion Test facilitator, Internet marketing guru and motivational speaker Geoff Affleck… what could be better?!?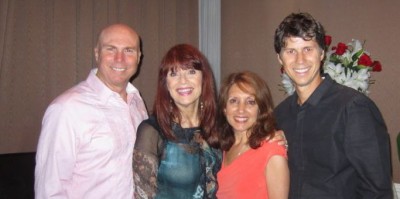 I have followed Janet, Chris and Marci for years, and now get to meet the dynamic Geoff as well. Janet and Chris' business program, Alliance Secrets, helped launch the wildly successful, international career of Rhonda Byrne, creator and executive producer of The Secret.
They helped bestselling author T. Harv Eker bring thousands of students into his organization. Basically, they are powerhouses, and they are passionate about transformation. In fact, the mission of The Passion Test is described as: "inspiring transformation through love."
I love that! Bring it on.
The Benefits of the Englightened Bestseller Weekend
Who doesn't want to hang around with some of their heroes and inspirations for a few days? Honestly, this in and of itself would be sufficient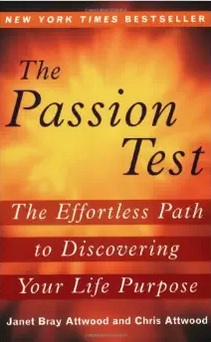 reason to fly to NoCal for this weekend…
We'll also get coached on how to get our books out there into the world; get tips on catapulting our transformational public speaking careers to the next level; and perhaps even more importantly, get access to their rolodexes.
Our mentors will literally make calls to introduce us to agents, publishers, other writers and speakers, or whoever we need to connect with in order to make our dreams true…
HOW COOL IS THAT?!
It's a dream come true for me, and I feel confident that it will help me achieve other big dreams: finally getting my book out there in the world, and doing more public speaking on a global level… I'm so excited to start living my soul's purpose, and my passions, at a much higher level, getting a message of love out there in the world.
If anyone else is interested in joining me there, I believe there may still be a few spaces left… So apply ASAP and maybe I'll see you there.
The Passion Test
As Janet Bray Attwood says on The Passion Test Website, "The Passion Test is a simple yet profoundly powerful for discovering the five things you care about most…" and then building your life around those passions.
I first took The Passion Test years ago, and have since built my life around the passions I identified  back then, which included writing, dancing, traveling, teaching and adventure… I'll be retaking The Passion Test before heading to Cali, and we'll see what my top passions are now, so that I can be sure I'm in action on living them all…
After all, if we just have this one life, at least in this particular incarnation, we'd better make the most of it. And enjoy the ride…
Preparing For The Weekend of a Lifetime
A few weeks ago, I declared to the Universe that I was ready to make some quantum leaps in my life. To symbolize this, I jumped out of an airplane, and cut off my nearly-waist-length hair.
The Universe apparently took my declaration seriously, dropping this opportunity into my lap so that I can end 2012 with a bang.
It's a year that has been heralded as being a time of great transformation globally, and I'm just thrilled to get to play whatever part I can play in elevating the love consciousness of humanity, globally. I'm all about transformation, baby.
At this point, I have exactly 30 days to prepare for the weekend of a lifetime.
How does one do this, exactly?!?
Moving Forward On All Fronts
For me, it means staying uber-focused for this next month, and working on all of the following:
Finally finishing my book proposal so that I am ready to roll when connecting with agents
Further polishing the third draft of my book, Burning Down the House
Clarifying exactly what my message is, as a speaker, and why I am the person best qualified to deliver that particular message
Further clarifying who my ideal clients are, as a life coach, and why I am the best person to serve them
Working out like crazy and eating extra-healthy just because one wants to look one's best when hanging out in a NoCal mansion with one's heroes and mentors
Making Your Next Quantum Leap!
If you haven't done so, dear dreamer, maybe now is the time for you to declare to the universe that you are ready to make a quantum leap.
There is something magical about putting that out there. In my case, the universe responded with velocity…
Maybe it is time for you to take The Passion Test too if you haven't already, to be sure that you are living your passions…
I'll be sharing the journey on 8womendream as always, as I head to NoCal for this phenomenal weekend… Keep dreaming big, and keep us posted on any quantum leaps towards achieving your big dreams.
Lisa Powell Graham
Let Happiness be your guide!
[fbcomments]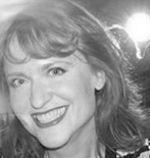 Lisa P. Graham is an inspirational writer, life coach, TED motivational speaker, and globe-trotter whose passion is to help others to find happiness and meaning in their daily lives. A political activist at heart, Lisa would like to empower more women to run for political office as a way to create positive change in the world. You can find her on her website or watch her TEDx speech on YouTube.
Note: Articles by Lisa may contain affiliate links and may be compensated if you make a purchase after clicking on an affiliate link.