Last updated on April 2nd, 2012 at 12:51 pm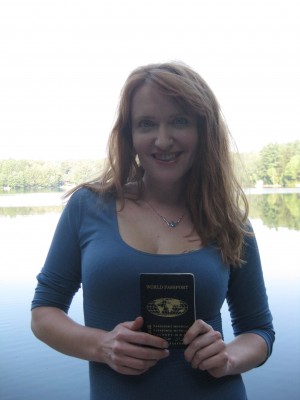 There was a field of stars beneath me, lights twinkling in the darkness, as the jet descended into Albany. The sky above was dark and cloudy and yet the houses below us formed their own constellations. For me, there is always magic in flying and in traveling.
I was returning to my "regular life" after a week away in Florida, where I led a workshop on living your dreams last Sunday, toured an organization about creating a more sustainable future with my boyfriend on Saturday, and visited with his family on Thursday and Friday.
Back home, it's 27 degrees. In Florida, our hosts apologized for the 60 degree "cold front" since a heat wave of 85+ degrees had just ended.
In the Baltimore airport during my layover, I could see my breath crystallizing in the air as I got off the plane, after days of walking around in T-shirts and flip flops underneath palm trees.
There is always something surreal about returning to "regular life" after my travels. And yet traveling also is "real life," as it has become a way of life for me.
Have Passport, Will Travel
My first international trip was in high school. I spent my 17th birthday in Paris during a school trip with my high school French class.
I served as the translator for much of my group because I've always had a gift for languages. The trip was a blur of monuments and museums, and I mostly remember walking the wide boulevards with the wrought iron balconies, and standing in front of the Mona Lisa at the Louvre.
That and the Italian soccer team staying at our hotel, who would chase us around the hallways and serenade us from the balconies, much to the chagrin of our chaperons, who I'm sure would have preferred that we just retreat quietly to our hotel rooms.
The last night of the trip, we all exercised our right to buy alcohol in Paris, since there was no drinking age, and got ridiculously drunk on Orangina and vodka. I was violently sick and hung-over on the seven-hour plane ride home.
Not fun, but it didn't deter me from wanting to travel again. I had the bug.
Spasiba Bolshoi
The next major trip was to Russia during college. I spent six weeks there the summer after my junior year with my best friend from Princeton. She was a Russian studies major, and spoke nearly fluent Russian.
Georgia and I had originally planned to tour around Eastern Europe, and then she decided that it would be more interesting and fun for me to stay in one place where I could absorb the culture and the language. So we spent the summer in Moscow, living in the home of a high school history teacher.
The young boys she taught, and recent graduates, 18 and 19 years old, came and went from the house daily, intrigued by these American girls. Every night, we sat around the kitchen table, smoking bad unfiltered Russian cigarettes and drinking amaretto and vodka, while our host Leda played the guitar and sang. She had a remarkably beautiful voice, despite being a five-pack-a-day smoker.
I'd find myself laughing at a joke someone told at 5 a.m., never quite sure how I understood the language so well after such a brief time there. It was as if the tongues of Babel had descended. Someone would talk about me during a dinner party, and I'd interrupt them to tell them in Russian that I understood.
It was a good summer.
Spinning the Globe
Since the Russia trip, I have traveled extensively on four continents, visiting South America and Europe multiple times, criss-crossing across North America, and stopping in Asia.
Traveling the world has long been one of my dreams that I am living now.
Several years ago, I set the intention of visiting two countries a year, and I have for the most part managed to do just that. It helps that I have family in other countries. My sister's husband is from Argentina, and every other year my family spends Christmas there.
Last summer, my parents and siblings and I visited Carrie and Pablo and their daughter Luna in Spain, where Pablo's brother lives.
In 2006, I spent two months traveling across the Middle East and Mediterranean Europe. I write about my visits to some of my favorite cities from that trip in my book, Burning Down The House, which is being edited by my writing coach right now.
Over the past few years, I have visited Argentina and Costa Rica multiple times, been to Italy and Spain more than once, traveled to Canada and flown to cities all around the United States.
In a few weeks, I will head to India for a month. First, I'll spend Christmas in Kauai, Hawaii.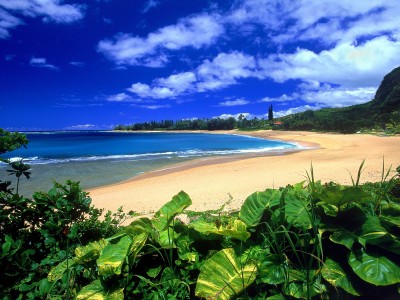 How Did I Make This Happen?
Honestly I'm still stunned myself sometimes that I manage to pull off traveling this much. It helps that I haven't had a 9-to-5 full-time job in more than 10 years. I have been employed part-time as a freelance consultant, with writing, coaching, speaking and community service projects on the side, since 2000.
It helps that I don't spend money on much besides travel or books. That's where my discretionary spending cash goes. Have money, buy plane tickets!
And it helps that my family are all international travelers, because it keeps expenses down when traveling. I have places to stay most of the places I go, so I don't have to pay for hotels, and we often cook meals together vs. eating out every night.
The Power of Intention
Yet I believe the real reason I am such a happy globetrotter dates back to an intention my mother had for our family years ago.
My mom decided when she had children that the gift she wanted to give us was "roots and wings." Roots, so that we'd always have a home to return to, should we need it or want to visit, and wings, so that we could go where we wanted to in the world, and fly.
We all seemed to take that pretty literally, because my siblings and I have all traveled extensively around the globe, and we all love returning home to visit my parents. We are indeed the embodiment of having "roots and wings."
You may say, ah, that's coincidental. Yet I believe strongly in the power of intention, and was shocked when my spiritual teacher Nithya Shanti, who I'll be visiting in India, told me about another mom who had set a powerful intention for her children.
It was Rose Kennedy, mom to John F. Kennedy and Bobby Kennedy, who had stated that she wanted to raise "a family of global leaders."
Wow. I got chills when I heard that. She did it! And my mom and dad raised a family with "roots and wings."
In fact, I've decided that "Roots and Wings" will be the title of my second book, which will be about my family's adventures around the world. My 23-year-old sister Margaret has already traveled to more than 20 countries on six continents, topping me. My sister Carrie lives all around the world, staying in one country usually for about three months at a time. Years ago, my brother Shanti spent eight months on a peace pilgrimage in which the participants walked from Auschwitz to Hiroshima.
We get around.
Before I Get To Book Number Two…
Of course before I publish my second book, I have to finish book number one. Once it's edited, I launch the search for an agent.
I am hoping that the fact that I have multiple book ideas percolating will make me a more attractive prospect. I won't be a one-hit wonder! I'm ready to crank out several more books once Burning Down The House, my "urban spiritual memoir" a la Eat, Pray, Love, is on the shelves.
Set An Intention to Live Your Dreams!
As I realize more and more of my own dreams, I am more and more convinced of the power of intention. We are such powerful creators, whether we realize it or not.
I'm still stunned by the power of the intention that my mom created all those years ago. I don't know if she meant it quite so literally, or would have wanted her children to travel quite so often. But she's proud of who we are and all that we've created in our lives, and of course wants us to be happy.
Setting Intentions For Your Future
What are your commitments and intentions for your future? And what intentions do you hold for those you love?
They may be much more powerful than you realize! Dream big and set positive intentions!
Lisa
Lisa is a freelance writer, consultant and life coach. She has her BA in English and Creative Writing from Princeton, and her MPA from Harvard. Lisa recently finished the first draft of her book manuscript, Burning Down the House – a dream come true! Now, to get it published! Lisa is also a lindy hopper, blues dancer and belly dancer, and a globe-trotter. Her post day is Tuesday.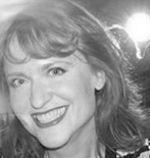 Lisa P. Graham is an inspirational writer, life coach, TED motivational speaker, and globe-trotter whose passion is to help others to find happiness and meaning in their daily lives. A political activist at heart, Lisa would like to empower more women to run for political office as a way to create positive change in the world. You can find her on her website or watch her TEDx speech on YouTube.
Note: Articles by Lisa may contain affiliate links and may be compensated if you make a purchase after clicking on an affiliate link.