Last updated on January 22nd, 2019 at 02:09 pm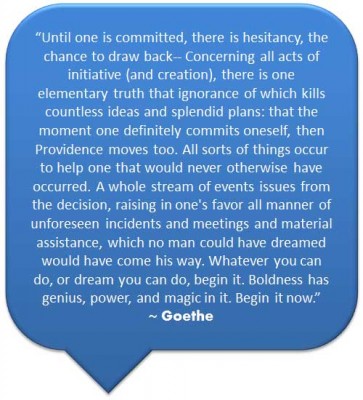 Imagine: You declare out loud that you are a happy, passionate and well-traveled Goddess, and just days later a friend calls to invite you to travel to India, all expenses paid, and then to Africa to help build a school in Ghana, which is a dream come true for you. Another friend calls to invite you to come stay with her in Hawaii.
I launched my Awesome Goddess Posse last week on Monday, March 2nd, and this is one of the magical true stories of one of the women participating. Right now, I am finding happiness through witnessing all the miracles that happen who we truly commit to our dreams, and take action.
What Are Your Heart's Desires?
I gathered more than a dozen women who are ready to truly commit to living their heart's desires. I lined up some expert guest speakers who will be sharing with the group about health and wellness, finances and business, love and relationships, travel and adventure, and making a difference through doing world-changing nonprofit work.
I created a private Facebook group for the women, so they can gather to share their dreams, desires, and actions steps, as well as their fears and challenges. And what has been happening already, less than one week into the journey together, has been positively magical.
Synchronicity = The Universe Calling!
I have always believe that synchronicity and serendipity are a sign that we are moving in the right direction. I believe the universe likes to reward us when we are following our heart's desires, and things will sometimes fall into place in our lives in improbable, beautiful way.
This was the case with several of the participating goddesses in this past week. Many shared their successes and some happy surprises from the first week of the Goddess program.
One of the goddesses who wants to travel the world literally got a surprise phone call, as mentioned above, inviting her to travel in India and then Africa, spending several months in each – with all expenses paid.
Another got an email letting her know that one of her articles had been published in a prestigious online journal. Publication had been a goal of hers for a long time.
This same goddess also found her dream job and applied for it. So much can happen in one week.
A third goddess said that last week money just kept pouring in from unexpected sources, giving her the foundation she needs to be able to launch some upcoming dance workshops that are designed to empower women and help them find their true joy.
I know that I experienced some magic too, when I was invited out of the blue to be an expert guest speaker at a May 28th summit on success that will reach more than 105,000 people (I will post more details here when we get closer to it).

Make Some Magic Happen In Your Life!
Each of the women above, including me, made a commitment to herself to show up, and to move forward with our dreams. Without even needing to take big action yet, however, magic happened.
I truly believe that if we are 100% committed to living our dreams, and ready to be the people we need to be to make that happen, and ready to show up for life, the universe will reward us.
I have seen it happen so many times in my own life that I would commit to something, not yet knowing how I would make it happen, and just start being in action. Somehow, magically, I would get everything I needed, often in serendipitous and magical ways.
This was the case when I moved to San Francisco, and wanted to stay after my initial work contract with the City and County of San Francisco had ended. I didn't have any work and I didn't have a place to stay because my sublet was ending. But without money in reserves or a plan, I decided I was going to go for it, because my heart told me this was where I needed to be.
Just like that, a friend from graduate school asked me to move in with her and I was soon living in a palatial mansion in Pacific Heights, for free. One day when taking a lunch break by the ocean, I bumped into some gentlemen who were also Harvard grads (I was wearing my Harvard baseball hat) and they hired me that week to be their in-house strategic planner for the next few years.
Sometimes life just clicks into place. Sometimes it doesn't take blood, sweat and tears.
Of course, I advocate working hard for our dreams, and there is nothing wrong with taking action to achieve your goals. It is necessary.
But I am always happily amazed when the universe jumps right on board and helps things along by providing us just the people, circumstances, finances and more that we need in any given moment, in order to make our dreams come true.
I think you have to believe in this magic for it to manifest fully in your life, and you have to be willing to receive the blessings. The women in my Awesome Goddess Posse program are going for it, all the way, and the blessings are pouring in.
Your Turn –  Declare What You Will Create!
I believe anyone can experience this kind of magic.  It starts with setting a powerful intention for your life.
Who do you want to be? What do you want to do? Can you declare it out loud in a way that energizes and inspires you?
Remember our "happy, passionate, well-traveled Goddess" who suddenly got offers out of the blue to travel to India and Africa – all expenses paid. When I declared that I would stay in San Francisco, I found a magnificent home where I could live – for free! – and a job that would pay me a great salary while working two days a week (I used the other days for personal projects and travel).
I don't believe there is an upper limit on our dreams. I believe we can be happier than we can even imagine, and that we can create things that are beyond what we can even conceive.
I believe the universe wants to help us live our dreams. It is up to us to powerfully declare what we want, and to take action on it.
Once we begin, and take one step, I find that the universe often meets us halfway – or moves us two steps ahead. Keep the faith in what is possible as you activate your dreams, and be open to "this or something better" appearing in your life whenever you wish for something wonderful.
4 Steps to Dream Success:
Step 1: Write down your biggest heart's desires – as if they are already happening!
Imagine that you are already the best-selling author, the cherished wife, the mother of two beautiful children, the world-traveling adventurer.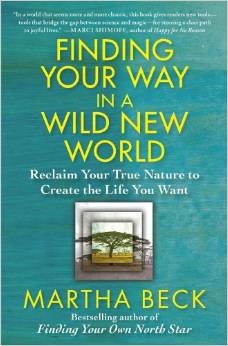 Step 2: Declare it out loud! Create affirmations for yourself
(I am a beautiful wife and mom; I am a globe-trotter who has more fun than anyone; I am a successful entrepreneur who is making six figures doing what I love). Read these out loud daily, and really mean it.
Step 3: Take an action step – any small action step! – on your biggest dreams.
Do this four days in a row, and on the fifth day, do something to reward yourself for moving forward. (This is called "turtle steps" and it's a concept from best-selling author and life coach Martha Beck).
Step 4: Give thanks for the magic when it happens!
The universe loves to do good works – give thanks! Notice when there are magical little coincidences happening in your life, open to that magic, and praise the universe for being so infinitely beautiful.
Most importantly, have fun. This is your one wild and precious life – enjoy all the moments.
Lisa Powell Graham
Get Happy!
[fbcomments]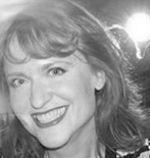 Lisa P. Graham is an inspirational writer, life coach, TED motivational speaker, and globe-trotter whose passion is to help others to find happiness and meaning in their daily lives. A political activist at heart, Lisa would like to empower more women to run for political office as a way to create positive change in the world. You can find her on her website or watch her TEDx speech on YouTube.
Note: Articles by Lisa may contain affiliate links and may be compensated if you make a purchase after clicking on an affiliate link.