Last updated on January 23rd, 2019 at 10:36 am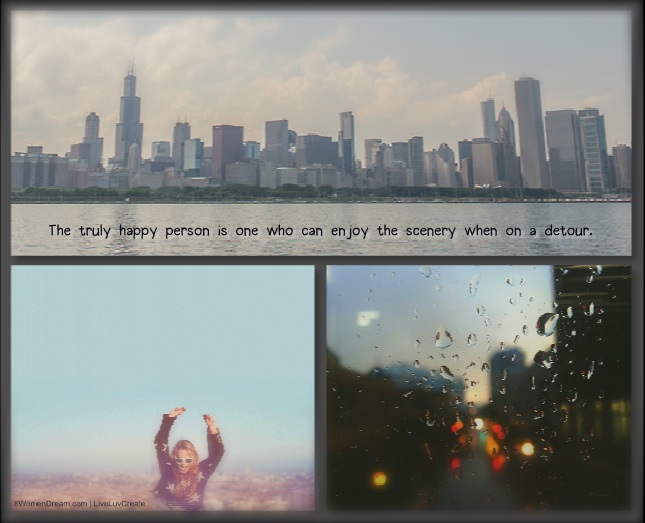 Being happy, finding joy, even when things are not going our way, is the mark of a happiness master and a dedicated dreamer. When you can find joy even during challenging times, know that you have established a solid foundation for yourself.
"Bliss is undisturbed by gain or loss," the Buddha said. And sometimes, I am right there, in my bliss, even as circumstances shift.
And sometimes, I'm rocked by life, and I don't mean that in the sexy way. This past summer was definitely challenging, and I am working now to reestablish my solid footing and to make life feel as full of love, light and joy as I have grown accustomed to.
Being used to very elevated levels of joy and bliss is a good problem to have, right? And also means that when I'm not feeling it, it can be extra painful emotionally.
Finding Happiness Defining Home 
I have often defined the whole globe as my "home," because I am a gypsy soul and have traveled so much, and felt at home just about everywhere I have ventured around the world. Yet there have been places that felt more like a "home" as we traditionally define it – somewhere I want to live, and hang my clothes.
Although I lived in Boston twice, both during my Princeton undergraduate years and while in graduate school at Harvard, I knew it was not my long-term "home." I can't explain exactly how I knew, but Boston is a little too "cold" for me, both in terms of climate and the cliques that can develop in an old New England city.
San Francisco's eclectic, creative, diverse, wild mix of people and breathtaking hilly beauty immediately felt like "home" however. And I never might have left and returned to my now home, and earlier home, Troy, New York, if it had not been for a house fire that brought me back to Troy.
My tenants accidentally set the kitchen of my historic Troy home on fire, and I felt that I had to return to Troy, where I spent a year renovating the house. I really might have never left SF otherwise.
I was head-over-heels in love with San Francisco, happy every time I walked out the door and was hit again by the realization, "Oh my God, I actually live in this urban paradise!" Troy is a different kind of urban paradise for me.
It's much smaller, and not as high energy, but still attracts very creative, interesting, brilliant people. My friends in Troy are amazing people, most of whom work for themselves or are dancers, artists, writers, on the side.
Troy felt like home the first time I ever drove through the city, and started to fall for its exquisite historic architecture. Now all these years later, Troy became the home in which I could afford to buy real estate, both residential and commercial.
I own buildings here, which would be tougher in San Francisco. You can still buy buildings in Troy for way less than you would spend on a tiny studio apartment in San Francisco.
There, apartments don't go for much less than $500,000. In Troy, you can still buy a home for under $100,000; purchase a grand Victorian mansion for a few hundred thousand; and if you're really lucky, pick up a commercial property downtown for a few hundred thousand, as I did this past summer thanks to my team of investors.
Finding Happiness Not Having A Home!
There was a period this summer when I did not have a home to call my own, because I had rented out the home I own while trying to buy another home. In a crazy mix-up of a real estate deal, friends agreed to a rent-to-own agreement on their glorious 3,000 square foot Victorian home, and then decided to sell it instead.
I couldn't beat the cash offer that materialized just a few weeks later.  And I had already rented out my own home, and moved some of my things into the new house.
So I had to move twice this summer, moving my things into a storage unit temporarily and staying with family and friends while waiting on the apartment that I now call home.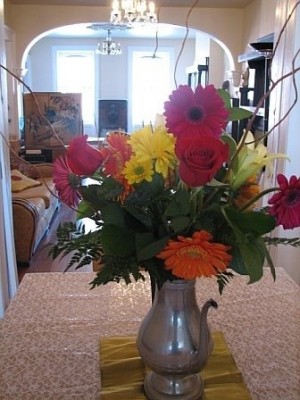 The couple that moved out of the apartment I now live in were buying a house, and they underestimated how long it would take to get through the closing. For a period of six weeks, I didn't have a "home."
Since I travel so much, I am used to living out of suitcases. And my very generous and loving family and friends made sure I had places to sleep.
That was a huge gift, and so appreciated. At the same time, it was more discombobulating than I thought it would be to not have a single place to call "home" for a little while.
I'd rented out the house I own, during the real estate transactions of the summer. So I couldn't move back in there, although I love that house.
I didn't realize I was as attached as I apparently am to having a beautiful place to live. I like to think I could happily live in a hut, and honestly with the right man and in the right circumstances I probably could.
For a little while, I could live in a hut or a yurt – but I also like having somewhere to hang my clothes. I like being able to entertain.
I like coming home and feeling at home, and having somewhere to sit where I can use my laptop, preferably with a beautiful view.
And a couch to curl up on with a cup of tea when I want to feel warm and happy and cozy.
Finding Happiness Growing Through Experience
I wanted to stay blissful, even while displaced. I wanted to just walk through all of this effortlessly, and to not have it take me off my game in the slightest.
And that wasn't how it went. I found myself feeling like something was wrong with me that I had nowhere to stay. I found myself feeling low, when I wanted to just stay joyful, no matter what.
And I was embarrassed to be less than joyful, because it's what I share, and preach and have taught. I know how to do this, right? I know how to be happy no matter what?
So why wasn't I happy? This is when you have to work harder to find the little moments of joy.
This is when you have to dig deeper to love yourself more, to forgive yourself, to honor the emotions you are feeling.
This is when I have to give myself permission to be human, and to not live on a bliss cloud 24/7. And I am settling into my new home, finally.
And I am trying to forgive myself for not having floated through this time joyfully. And to have gotten to a place of feeling down.
And I am doing all the things that traditionally make me happy – meditation, exercise, time with friends, mini-adventures, dancing.
Things will shift. I will find my "happy place" again. I will practice accepting, first, where I am now and making the most of every moment again.
I get to decide how my future goes. And it will be awesome.
Lisa Powell Graham
Get Happy!
[fbcomments]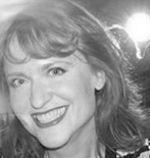 Lisa P. Graham is an inspirational writer, life coach, TED motivational speaker, and globe-trotter whose passion is to help others to find happiness and meaning in their daily lives. A political activist at heart, Lisa would like to empower more women to run for political office as a way to create positive change in the world. You can find her on her website or watch her TEDx speech on YouTube.
Note: Articles by Lisa may contain affiliate links and may be compensated if you make a purchase after clicking on an affiliate link.