Last updated on December 31st, 2014 at 03:23 pm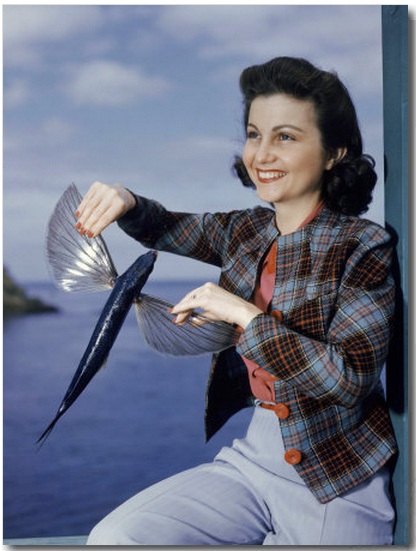 Any dreamer who has found herself watching TV past midnight has at one time or another enjoyed good laugh at what gets aired in the middle of the night and wondered how certain products obtained their development funding.
While being on my dream journey, I've seen some very impressive products throughout the years for all manner of dreams and lifestyle pursuits.  Lately, as I work on losing 100 pounds I've found myself suddenly seeing weird products marketed to women.
What were they thinking with these products?
Just like in any good marketing campaign, you must know your audience. Know them. Not torture them. In the past, I have fallen into the impulse consumption trap because of a late-night infomercial promise, like the knife that cuts through anything and that damn hair tie that can make every single day a "great hair day!" Not.
They seldom live up to the hype.
I am floored by the shear amount of lifestyle products aimed at women that make me me stop and say out loud, "What the f–k were they thinking?"
Here are my 8 worst products marketed to women —
This top 8 list covers everything from personal, home and beauty products. I'll let their interesting purposes speak for themselves since they are in no particular order.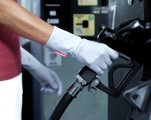 My mind may be in the gutter, but the product name here made me stop and say HUH?
Despite the connotation of the product name, these are, well, just weird.
I have known women who did not pump their own gas because their gallant husbands would take care of that for them. I guess doing it for the past 25 years with no gloves makes me wonder why I would start using gloves now.
I laughed out loud seeing this one.
The apocalypse may be coming down the line, but I can't fathom wearing my Emergency Bra every, single day just to be safe.
A red bra is super-easy to wear under most wardrobes, right? I'm still shaking my head.
I am on a campaign lately to find anti-wrinkle products that work.
This one made me question that, although I'm all for smooth, non-wrinkly skin, I doubt I could even sleep in it. It actually looks more like an anti-bra. Sorry, not on my list of products to try for my wrinkle free goals.
Are your ear holes dropping?
This is not something I would ever say to a girlfriend.
Ask me again in 20 years and I may jump on this product.
For now, I'm just fine with light earrings that don't weigh the same as a chandelier.
Maybe that would work for you too.
Or, maybe not.
Are the hooks and elastic in your underwear seriously slowing down your sex life?
I'm guessing that for some sexy dreamer out there, this may be an issue.
My first thought: how strong are those magnets?
Nothing worse than your panties falling off earlier than anticipated as you walk the streets of New York on your way to get coffee.
Yes — all those toning exercises for your arms take time, and you may actually sweat while performing them.
I'm just trying to imagine, with our busy schedules, when you will work in this fashion statement for the sake of firmer upper arms?
And if this really worked … I think every woman on this earth would be walking around with pink sleeves and the men would think that we all belong to some sacred club that supports breast cancer in some way.
I'd hate to see her weird tan after a day in the sun with these.
Being a new mother is hard enough without having to make a vest out of your baby.
And I am all for body baby carriers, but you don't need one that disregards your good fashion because now you are a mom.
Hi.  I'd suddenly like to look 20-years-older and could you throw in a pair of 'mom jeans' with that vest?
New mother or not, I really don't think you want to look like and old pregnant mom once you've actually given birth to your lovely child.
For my get healthy dream I'm physical training a lot these days, so I love myself a good fitness gimmick when I can find one that actually works as advertised.
But this one, dear lord, it just screams: "I am not getting enough sex!" when you use the product.  I really want to meet this designer.  My guess is that it's a man.
However, the workout video preview or Ellen's take on this product will give you an effective ab workout by the laughing fit you will enjoy!
Alright, dear dreamers …which one got you to crack a smile?
Happy dreaming ~ Heather
Disclaimer: Any opinions expressed are my own, and are based solely on my impression of the product researched.
[fbcomments]

Heather Montgomery is a fitness writer, triathlete, and serial entrepreneur who is devoted to sharing what she has learned about becoming a triathlete after age 40. She uses her Metabolic Training Certification to help other women struggling to get fit in mid-life. She lives and trains in Santa Rosa, California, the new home of the Ironman triathlon. You can find her biking the Sonoma County wine trails.
Note: Articles by Heather may contain affiliate links and will be compensated if you make a purchase after clicking on an affiliate link.