Last updated on November 6th, 2019 at 03:47 pm
For most of my life, what got me fat, then kept me fat, was salty savory crackers and caffeinated drinks.
Say, you're hungry. Maybe it's breakfast time. But you're in a hurry. What would be easier — getting out the skillet and whipping up some eggs and washing it down with orange juice, or grabbing a handful of rosemary oil infused Triscuits and washing them down with an eye-opening effervescent diet Coke?
Just like Eva Mendes who knows it's wrong to use a flat iron every day but does it anyway, I ate crackers for meals nearly every day. I did it all week, all month, all of the days of my life. And while the brands may have fluctuated — you can't just eat Triscuits forever when there are goldfish (in so many delicious flavors) and Wheat Thins, huge salty pretzel bites and, in a pinch, seedy Wassa crackers with pure sweet butter.
If I was hungry I was looking for crunchy salty savory crackers.
For me, the road to hell has always been paved with crunchy salty crackers or chips. I just chose not to actually experience a revelatory moment when you say to yourself that things have to change. I knew a diet of crackers was bad before I went to The Bossy Nutritionist, but not before I was rushed to the hospital last November with bent-over crippling chest pain that included severe and unending projectile vomiting.
I thought I had heartburn at first. And if heartburn was anything like I was feeling, no wonder there were so many commercials about pills you could take. I went to the emergency room, where they told me, yes, you have it bad, and when the morphine wears off, you'll start taking pills and feel better. Only, I didn't.
The second time I went to the emergency room, I thought I must have been having a heart attack. That's why they took a sonogram which revealed a swollen and distended gall bladder filled to the brim with what I call rocks. A nurse told me that a gallbladder attack was equal to giving birth without sedation. And yet, after more morphine and anti-nausea medicine, they sent me home to rest before coming back the next day for surgery.
Only guess what?
Oh gee, they were sorry, but even though I was right back at the height of my pain levels, no surgeon was available. Maybe another hospital could help me.
I won't bore you with any gory details, but one thing you should know about gall bladder attacks is that they are usually misdiagnosed. Gut pain? Ask for a sonogram. Never leave an emergency room unless you know what is wrong with you.
The good news is they utilized non-invasive methods and pulled that green, stinking mess out of my belly button — POP!  Immediately afterward, I was fine. Fine, considering I had "given birth" to three children in five days, that is.
I recovered with bed rest and decided that things had to change. I lay in bed wondering, why did I hurt myself with food? Why didn't I nourish myself? At first, I had a simple impulse to change. I'd buy more vegetables and actually eat them. I'd stop passing on a salad. I'd definitely drink more water. And I'd go to the gym more.
Eventually, friends stopped delivering soup and my husband went back to work and I was alone to wrestle with my salty, savory demons.
Of course, I had crackers in the house.
There was big double-wide Costco boxes filled with Wheat Thins and goldfish and Triscuits that I imagined looking up to the inside top of the bag, holding their breath, waiting for my hands to snap the silver foil and free them.
I thought about the rightness or wrongness of eating crackers after all I'd suffered through. I started thinking about how I would feed a child if I had a child, which I didn't because I was child enough for myself to care for.
I didn't stop. I couldn't. But a funny thing happened. The bowls did shrink from large capacity wide lipped varieties to smaller and smaller kitchen supply ramekins. Even if I couldn't sort out my damaging behavior, or change course, I knew to modify was the only sane path.
When I finally found my nutritionist and told her about this phase she looked at me, as one would a child who complained that picking scabs hurt.
"You can have crackers, but here's the thing. If you have bowls of crackers, you'll want more. And if you have Coke with them, you'll want more crackers and more Coke."
She said that you create your own craving cycles. But once you know that, you can change. You can have a few yummy crackers on the side of a salad or with an apple and almond butter. Crackers are a snack, not a meal. I know that now. And because I'm a dieting genius I know how stupid that sounds, but it was something I had to learn.
Rayne Wolfe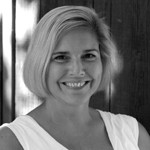 Rayne Wolfe is a freelance writer, and a former New York Times, Seattle Times, San Francisco Chronicle, and Sonoma Media, journalist. Her first book, Toxic Mom Toolkit: Discovering a Happy Life Despite Toxic Parenting (CreateSpace) was released in December 2013 and is available on Amazon. Rayne's non-fiction work is published in the Chicken Soup for the Soul series and Glamour Magazine.
Note: Articles by Rayne may contain affiliate links and may be compensated if you make a purchase after clicking on an affiliate link.