Last updated on April 2nd, 2012 at 01:11 pm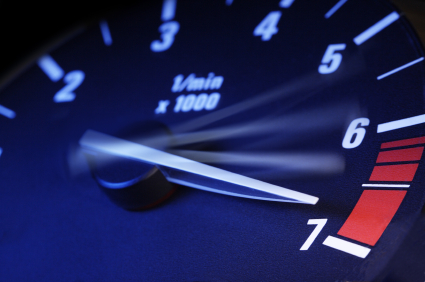 My entrepreneurial path has taken a road trip in recent months. I can't say much of it has been pleasant and at times, the decisions that have had to be made have been painful and emotional.
Last week I talked about having to take a 90 degree turn while pursuing your dream. These past few months have been more like a tornado, picking me up for a spin before smacking me down into another interesting situation.
If you haven't picked up on it already, this process is very draining.
Are you thinking of making a big business shift? Here are a few things to consider.
Advertising
This is one that I have debated for a couple years now. Yes, the yellow page book interaction is dwindling, but the online presence is increasing. Let's just say the cost on this particular marketing option was out of the budget for this year. For some industries, the Yellow Pages are still a huge benefit, but for my industry, not so much.
Networking Groups
There is a lot of time and energy to networking and growing your business. All small business owners know this one. A really hard decision is how to maintain your involvement in these groups. After building relationships you have to consider any opportunities with your new business focus – they may come in handy.
Professional Organizations
While I've belonged to many professional organizations for my industry, some of them may not fit with your new entrepreneurial direction. Now is a great time to look into what organizations are out there to support and inform for your new profession. They are typically great research tools for how that market is doing.
These seem so cut and dry written out here, but the decision to completely kill an ad feels really final, like closing a door. It doesn't matter that I've only received 10 phone calls from the book in the last year, and one small job that didn't come close to covering the costs. The rational decision of pulling the ad can get pushed aside for those "what-if" conversations in your head.
Keep it simple. It's only business.
As a reminder of what I should be doing, I ran across this short clip of one of my favorite business gurus, Guy Kawasaki, reminding us to do what we love.
How do you decide when to start closing a chapter on your dream? Share in your comments – I will need support and ideas soon!
– Heather
Heather's dream is to have multiple streams of income, starting with launching an e-commerce website that showcases her couture jewelry, which are crafted by her. You can find Heather online at For Your Adornment and Twitter And Beyond Dot Com. She also teaches Social Media tactics for business, besides being CEO of her own web design company. Heather's post day is Friday.

Heather Montgomery is a fitness writer, triathlete, and serial entrepreneur who is devoted to sharing what she has learned about becoming a triathlete after age 40. She uses her Metabolic Training Certification to help other women struggling to get fit in mid-life. She lives and trains in Santa Rosa, California, the new home of the Ironman triathlon. You can find her biking the Sonoma County wine trails.
Note: Articles by Heather may contain affiliate links and will be compensated if you make a purchase after clicking on an affiliate link.