Last updated on June 26th, 2012 at 10:11 am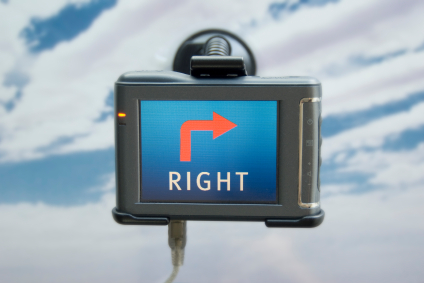 The April Fool's day you may have dreaded in grade school has some rather interesting entrepreneurial roots as well. It can be a day of frivolous jokes, or an all out scare fest depending on how diabolical your friends or co-workers are.
In business, we tend to take ourselves very seriously. Hey! We're working over here – no jokes allowed. Right? Well, not so much if you take a few of these hilarious, and successful, April Fool's marketing tactics into consideration. Personally I like the mummified fairy prank, but you'll have to check them out for yourself.
Now for the opposite end of the spectrum. Do you ever feel like you aren't taking your dream serious enough?
I've had a lot of time while dealing with back-to-back illness that completely knocked me down to think about this. The 100 hours weeks dwindled, purely for exhaustion.
So what to do when you feel like the path of your entrepreneurial dream is about to take a 90 degree turn?
I'm about to find out what that next phase looks like, and so far it ain't pretty. Mostly because I am still coming to terms about what the next chapter is going to look like. Wiping the slate clean is not for wimps. There is a ton of doubt, lost hours of sleep, and lost weight although I'm not complaining on that one.
Will I be commuting to the city? Online at 3:00am with international calls? Or planning the next big thing?
Since I am in the middle of this quandary, I thought I'd see what some of the entrepreneurial resources had to say about this topic.
It's that reinventing ourselves is not a fairy tale where the ugly duckling suddenly molts into a swan. We don't shed our old selves as we change career paths. What we do is evolve.
I have to agree that every step in my corporate career was definitely an evolution based on what I had been doing to some extent, and taking it to the next level.
Fake it 'til you make it. As you delve deeper into a change, continue to be curious and playful.
This happens to be one of my favorite sayings. It's not that I don't feel qualified or confident in what I do, but sometimes the need for that little extra has to be faked until it's there for real.
Look forward, not back. If you're trying to sell yourself to a prospective employer in a new field, don't dwell on past positions – people don't care.
This is one I am completely struggling with right now. The looking back and letting the "what if" questions keep me awake. As for the resume, yes I agree that you've got to sell yourself for the position you want, not the one you just had.
What April Fool are you letting into your dream this week?
– Heather

Heather Montgomery is a fitness writer, triathlete, and serial entrepreneur who is devoted to sharing what she has learned about becoming a triathlete after age 40. She uses her Metabolic Training Certification to help other women struggling to get fit in mid-life. She lives and trains in Santa Rosa, California, the new home of the Ironman triathlon. You can find her biking the Sonoma County wine trails.
Note: Articles by Heather may contain affiliate links and will be compensated if you make a purchase after clicking on an affiliate link.