Last updated on April 2nd, 2012 at 12:29 pm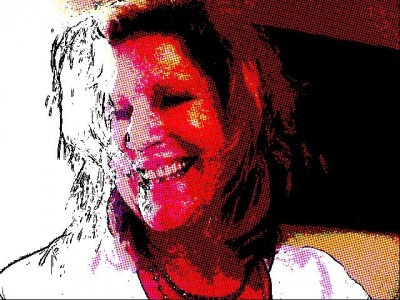 Hey big dreamers, I could use your help.
You know my dream: to be known for my raps.
I know someone out there knows someone in the Rap Biz. Other girl dreamer Toni and I have recorded 2 raps on our own dime and Bitch Please – It's not cheap.
I can write rap all day long and I LOVE IT! But, I still have 2 kids to get through college.
So I need to hustle a deal. I'm pretty sure Pink is going to call but I can't put all my eggs in one basket.
Leave me a comment, let me know if you have any ideas about me getting into a studio, with some sponsorship. One thing I will be doing is a YouTube audition for Americas Got Talent. I know Sharon Osborn will love my Raps.
I'm scared shitless of Pyrs Morgan, but I love Howie so I'm going for it. Please give me your ideas – I need to hear from you!
Here's the rap
Americas Got Talent hasn't seen the likes of us
Funlovin' lady rappers who are gettin' on the bus
We have some great ideas for a Vegas jamboree
Something many Menopausal chicks, as well as young babes wold love to see
So check this out guys
I think you might agree
We want a real zaney ladies night out
Fabulous sexy cocktails
And of course we'll rap, no doubt
Add some hard core Bitch comediennes
Who can roast mid-life
Joke about Motherhood
And the definition of Wife
Oh yea, some hot exotic male action too
Anything besides the Chippendales'll do
There's so much more that I want to say
But I really have to go
Because I can't miss my favorite Tuesday night show
I have a dream that I know can come true
So Sharon, Howie, Pyrs
Can I audition for you?
I have several awesome raps up my sleeve
With some messages that I truly believe
Will empower Women
Women near and far
I'm pretty sure I could be a super star
Or at least a voice for the female gender
A Matriarchal powerhouse
A real rule bender
Oh yea Americas Got Talent
Could use a Bitch like me
A woman with a voice
Who longs to set it free
So Sharon, Howie, Pyrs
Please call me!
Hope you all are enjoying this fabulous Fall weather!
Hollah at me with your connections.
Keepin' it real
Big Love,
White Chocolate – AKA 8womendreamer –
Laurie
Laurie has several amazing dreams going on in her life at this time. She left 8 Women Dream in November of 2010 to work on her NIA business and Club B.

Enjoy this special 8WomenDream Guest Contributor story submitted by new and experienced big dreamers throughout the world, edited and published to capture a dream perspective from different points of view. Do you have a personal dream story to share with 8WomenDream readers? Click here to learn how to submit dream big articles for consideration.
Note: Articles by Guest Post Contributors may contain affiliate links and may be compensated if you make a purchase after clicking on an affiliate link.