Last updated on July 27th, 2014 at 09:56 pm
As I bid my farewell to my fellow dreamers and readers.
I have decided to take a hiatus from 8 Women Dream while I continue school, job hunting and writing on Killeryarns.com.   This opens up my Tuesday writing spot and a chance for someone to take my place with 8 Women Dream.
Anyone out there interested in going after their big dream – chronicling it on this blog while hanging out with 7 other great women dreamers?
Hello – anyone?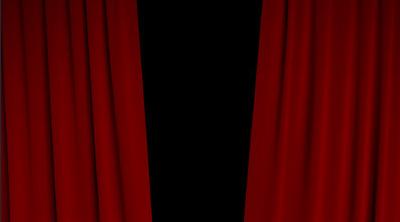 I did not anticipate so much would get in the way of my dream at this time.  School is not overly difficult but very time consuming.
Job hunting is difficult and time consuming and to be perfectly honest – sucks.
Writing for Killeryarns is my joy.  A pleasure that I wish I had known all of my life.  It allows me an escape from the stress of everything else.
One thing I did not expect was to scare myself.  I've had the occasion to be so lost in my story that I jump out of my skin when my husband tries to talk to me.  I think everyone should have such a complete distraction.
The stress of these things along with daily life accompanied by my struggles with depression has proven to be too much for me right now.
While I know this may sound like an excuse – it is not.  I am for the first time in my life taking action to prevent days or even weeks of lying in bed and allowing those never ending voices of despair to take over.
I believe I owe the strength to recognize this pattern, in part to Catherine.  She has been there to talk to me and tell me I am not worthless, overly needy or crazy (although sometimes I think she may be wrong about the crazy part).
The decision to leave the group did not come easily.
It is one that tears my sense of commitment and friendship to pieces – yet I know it is the right decision for me at this time.  Now that I have truly begun, I will continue to write and submit my stories to Killeryarns, contests and eventually publishers.
Being a part of 8 Women Dream has been an amazing experience.
I thank Catherine and the rest of the group for allowing me to join them on what has been the most challenging and rewarding journey I have had.
I hope to get things settled and am able to actively participate in following my dream again. Perhaps at that time, I will be allowed to submit a guest post or two.
I wish you success in achieving your dreams. I will miss you all so very much.
Keep on dreaming –
Dawnda
(Dawnda's dream was to get some piece of writing published in 2009.  She left the 8 Women Dream group in 2009 to focus on finding full-time employment.  We consider her an accomplished dreamer as she published her thoughts here and began her own scary stories blog at www.killeryarns.com)
https://8womendream.com

Enjoy this special 8WomenDream Guest Contributor story submitted by new and experienced big dreamers throughout the world, edited and published to capture a dream perspective from different points of view. Do you have a personal dream story to share with 8WomenDream readers? Click here to learn how to submit dream big articles for consideration.
Note: Articles by Guest Post Contributors may contain affiliate links and may be compensated if you make a purchase after clicking on an affiliate link.