Last updated on April 27th, 2014 at 12:49 pm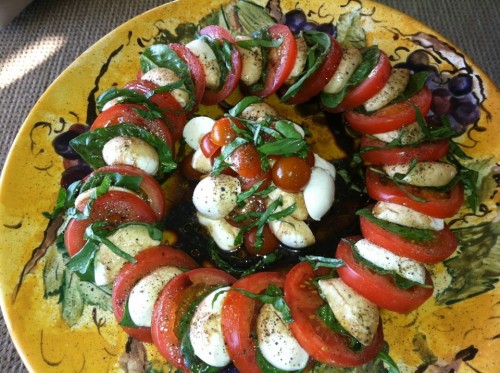 Writing on 8 women dream is special to me.
I get to talk to God knows how many of you about dreams — along with the ups and downs of it all.  You don't judge me or what I write. Well, at least I don't see it if you do, and that's just fine with me.
It is my sincere wish that my dream stories help people. It is one of my top reasons for writing about my dreamer's journey. I share my dream-truth with you in the chance that it might resonate with your dream story and you'll get that you are not alone in your journey. And I want you to understand that no matter what you've been through, or how you feel, you hold the key to your dream.
I've shared a hell of a lot about my life thus far because I want you to know me. I want you to trust what I have to say so that you will understand yourself and maybe why your dream has not come true – yet.
I became the dreamer that I am because of the pain that I've endured. Believe it or not, I am grateful for that.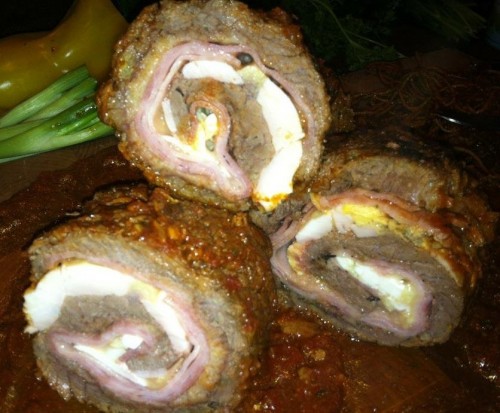 I grew up thinking that I was stupid — that I was odd — that I didn't belong. I had big dreams, but they didn't seem possible because I couldn't get out of my own way. For too many years I didn't consider living long enough into the future to accomplish my dreams. I just lived from day-to-day. Survival can sneak up on you like that and have you passing the years living in the moment — not planning a future.  Not wanting to look too far ahead.
The catalyst for my life-improvement was Hurricane Katrina.
I didn't know it at the time, but it catapulted me into a different dimension. The geography, the culture, the people, and the space all completely changed. I "woke up" in this place called, California — looking at mountains. I stared in awe when I saw hot air balloons floating across the morning sky.
I didn't even think about driving up to one of the thousands of rosemary bushes on the side of the road and cutting some of it to cook with. Or go pick fresh lemons for my iced tea, or pull down an apple from a tree and eat it while walking down the street. I just knew I was alive, my cats Yin and Yang were with me, and we had a roof over our heads.
We were safe.
6.5 years have passed since I landed here.
4.5 years have passed since I regained consciousness.
I still cannot believe it.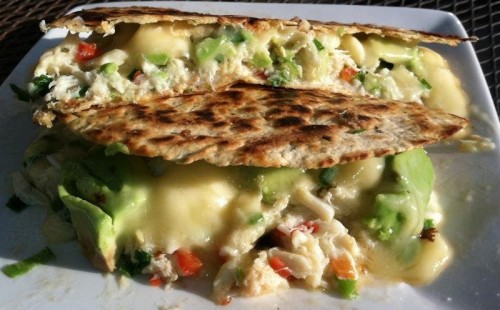 Since then, I've made new choices. Some good, some bad. I would not trade a second of it. I get that I am in the midst of transformation, and yep, it takes work, and nope, it's not easy.
But I know that it will be worth it in the end.
Despite what I've gone through in my life, I am happy. It's something I don't know how to explain. I am still struggling with the slow time of my culinary business, but I've learned that I am unique and what I do has real value. It's an awesome gift that I have been given.
Here's the thing…
If you do the same thing over and over, you will get the same results.
If you drink too much, you get a hangover. Every time you drink too much you will get the same result.
Dare to do something different.
I know so many people who are MISERABLE. They feel stuck and I feel them, but they will not become unstuck unless they do something different.
So do something different,  Dare to change your life.  I do not want to hear that you can't because of (fill in the blank). If you feel you really can't, then create a plan with specific dates when you can make a small change.  Tell someone who will hold you to it.
If I did it and am still doing it, so can you.
I'll leave you with 2 treasures this week:
1. A link to a story I read recently which shut down my pity-party and made me think a lot:
and
2. A quote from one of my favorite authors (Elizabeth Gilbert):
"We search for happiness everywhere, but we are like Tolstoy's fabled beggar who spent his life sitting on a pot of gold, under him the whole time. Your treasure is within you already. But to claim it, you must leave the buy commotion of the mind and abandon the desires of the ego and enter into the silence of the heart."
Enjoy food. Enjoy the journey.
Maria
Today's recipe is for crab meat Hush-puppies.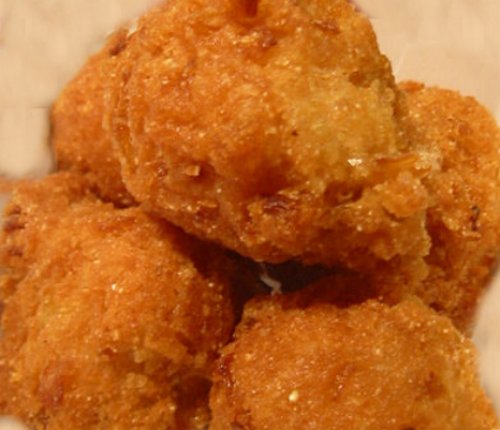 Hush-puppies are very popular in the south. They are fried cornmeal balls. They are delicious and they are a heart attack on a plate but it's worth it. I added crab meat to these to make them a sensual experience instead of just "delicious."
Eat them with tartar sauce and lots of lemon.
Crabmeat Hush Puppies
Yields- 40
About 6 cups vegetable oil for frying

1 garlic clove

2 large eggs

1 cup plus 2 tablespoon well-shaken buttermilk (not powdered)

3 scallions, finely chopped

1 cup cornmeal (preferably stone-ground)

3/4 cup all-purpose flour

1 teaspoon baking powder

1 cup jumbo lump crab meat (about 7 ounces), picked over
Preheat oven to 200°F
Heat 2 inches oil to 375°F in a wide 5-quart heavy pot over medium heat. While oil heats, mince and mash garlic to a paste with a pinch of salt, then whisk together with eggs, buttermilk, and scallions in a bowl.
Whisk together cornmeal, flour, baking powder, 3/4 teaspoon salt, and 1/2 teaspoon pepper in a large bowl, then stir in buttermilk mixture until just combined. Stir in crab meat.
Working in batches of 10, carefully drop tablespoons of batter into oil and fry, turning occasionally, until golden-brown, about 3 minutes per batch. Transfer to a paper-towel-lined baking sheet and keep warm in oven. Return oil to 375°F between batches.

Enjoy this special 8WomenDream Guest Contributor story submitted by new and experienced big dreamers throughout the world, edited and published to capture a dream perspective from different points of view. Do you have a personal dream story to share with 8WomenDream readers? Click here to learn how to submit dream big articles for consideration.
Note: Articles by Guest Post Contributors may contain affiliate links and may be compensated if you make a purchase after clicking on an affiliate link.