Last updated on September 30th, 2012 at 07:57 am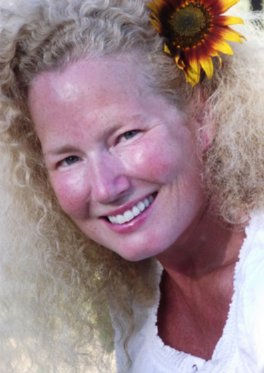 Next week Shellie Croft will be joining 8 Women Dream. Shellie lives her version of The American Dream in the Willamette Valley wine country of Oregon and she will be sharing what it is like to achieve your dream life. Or in her words, "My grape life!"
Our email exchanges over the past few weeks have me thinking a great deal about what the secret is to finding that sweet spot of happiness in knowing you are on the right path to achieving the life of your dreams.
Many people get there — because Shellie has — yet there are just as many of us who never seem to be quite able to grab that brass ring no matter how many times our merry-go-round life takes us close to the coveted dream prize. Somehow we keep missing it. What is the secret? What does Shellie know that many of us don't?
Or is she just incredibly lucky?
In our quiet moments dreamers often suffer in anguish with questions like … Am I on the right path? Do I need to change course? Why am I procrastinating? Why am I so tired? Why can't I motivate myself to do this? Why can't I make money at this? Why aren't I happy? What am I doing wrong? Should I just quit? Did I pick the wrong dream? How do you know? What are the signs?
Good lord.  It's no wonder that so many dreamers quit.
But the universe tends to have a great sense of humor when you begin questioning parts of your dream life.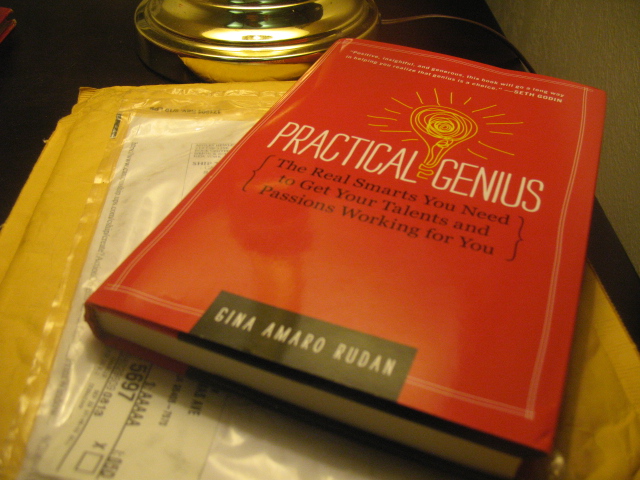 On Tuesday, Ashley of Simon & Schuster sent me two copies of Practical Genius: The Real Smarts You Need to Get Your Talents and Passions Working for You by Gina Amaro Rudan.
The inside cover reads, "Most people consider genius to be a gift, a "lightning bolt from the gods" that strikes people like Einstein or Mozart, but not the rest of us. They see it as a quality — like creativity– that has a magical, exclusive, elusive connotation.

That is simply not true, says Gina Rundan. Every one of us has a capacity for genus. Anyone is capable of achieving something so extraordinary that it could change the game for you, your business, and every aspect of your life. In Practical Genius, Rudan shows you how to:

Identify your genius.
Express it in everyday life.
Surround yourself with genius.
Sustain genius for a lifetime of personal and professional satisfaction.
Market your genius to others.
Duh-oh! Thanks universe!
The cover of the book has a testimonial from Seth Godin, "Positive, insightful, and generous, this book will go a long way in helping you realize that genius is a choice."
Double duh-oh! For any of you who have been reading me long enough know how much I adore Seth Godin. Is this my sign?
I've decided I am going to work through this book with you every Sunday through October and share what I discover about my dream choice in the process. I will be giving away a 2nd copy of this book to a reader who comments on my posts throughout this series.
Your email address in your comment will count as your entry and at the end of my journey with this book, I will place all your emails into a hat and choose from one of the comments. You can enter by commenting as many times as you want.  The more you comment the greater your chance of getting this book.
The opening of Gina Rudan's book begins with these questions:
Do you ever feel as though you are two separate people–the face you present at the office and the authentic self you are in the rest of your life?
Do you feel as though there's a whole set of your skills, talents, and assets that you're not using every day because you've allowed what you do for a living to become who you are?
I've been there-lived-that and I am still crawling out.
In my post, An Exercise To Help You Find Your Dream in 5 Steps I discussed how to do the research to figure out where your passions lie, or as Gina Rudan puts it, "where your genus is."  It's important to find your dream through looking at the things you love doing and the reasons why.
Rudan considers our passions "soft assets."
She says, "For many of us, our form of play is our greatest passion, so don't ignore play when considering your passion.  Keith Carroll, the renowned leader of the play movement, believes we all can find our inner genius through play: 'Once you find your source of play let it be your life's work so much so that no one, not even you, will be able to tell the difference between work and play."
She further asks us to use the notion of play as a prompt to think about your passions:
1.  If you had 24 hours to live, how would you spend your play time?
–This is a difficult one for me because I'd spend this time at the beach with my son, but if I factored him out of the equation to look at my other passions, I'd probably be working on this blog, writing, gardening, dancing and telling everyone how much I love them.
2.  If I were your fairy godmother and could wave a wand and transform you to your happiest, most joyful place, where would that be?  And what would you be doing there?
–In my office at my own online publishing empire for women's dream lives, or at the beach with my son (see there I go again).  At my publishing business I'd be meeting with the marketing team, looking at stats, checking in with the developers, and giving the editors chocolate candy.  At the beach I'd be running into the waves with my son. (Katie of 8 Women Dream is reading this and thinking I need to travel more).
3.  We all have a hard-on for something.  Come on you know you do.  What is it?  Is it food, dance, travel, reading, adventure sports, fishing, golf, music, technology, fitness?
–Okay so I can't answer sex here.  But I love travel.  I love the adventure of it.  I also love blogging.  I love to write in a journalistic style.  I also live to dance, but hardly ever do it anymore.  I love public speaking and performing, but don't like memorizing my speeches.   So this is a difficult question for me that I hope this book will sort out.
Rundan goes on to say that the last tip for identifying your passions is to think of one word that captures the be-all-end-all for you.  Her word is "freedom."
Mine is "adventure."
Will having an online publishing empire for women dreamers bring me adventure?  Did I pick the right dream?  Did my process lead me down the right path, or will I discover something new about my dream as I explore Gina's book?
8 Women Dream is something I devote my heart and soul to.  I do love helping writers share their stories on the Internet.  I guess I consider it play … but I want to know for sure.
What about you? (Be sure to leave a comment so I can enter you to win your own copy of this book!)
In the next five weeks we'll find out together if I've picked the wrong life purpose as I share my insights from Practical Genius. I can't wait.
Meanwhile …. Shellie will be leading the dream charge …
Catherine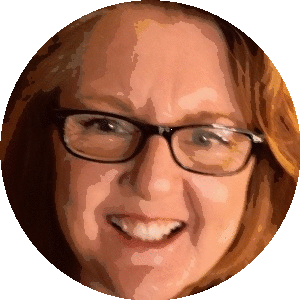 Catherine Hughes is the founder, content director and editor-at-large of 8WomenDream. She is passionate about helping women step out of their own way and strike out into a world waiting for their special talents. She's a published author and a former award-winning mom blogger. Catherine has helped companies both large and small create engaging web content, social media narratives, and unique blogging platforms. She claims to be a redhead, but don't hold that against her.
Note: Articles by Catherine may contain affiliate links and may be compensated if you make a purchase after clicking on an affiliate link.