Last updated on February 7th, 2013 at 05:34 pm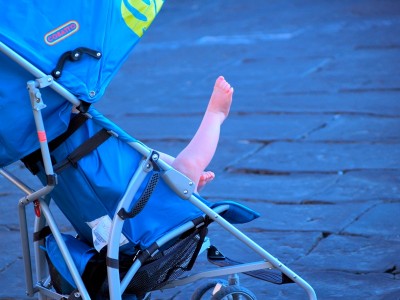 I have always wondered if there is any validity to that idea – that in order to find your dream,  you have to actually stop looking for it -  so that it can find you…. magically, quietly and without a lot of fanfare.
Over the past few years, I have had some really intense conversations with people about finding and following their dreams – their whole process of searching and delineating, segregating and finally narrowing down exactly what it is that they are "looking for" – only to end the conversation with a statement like "well, I have no idea what I want….maybe I'm just not cut out for dreaming."
Well, that's crazy.
In the popular e-book "What Matters" entrepreneur and programmer Derek Sivers wrote the following:
It's dangerous to think in terms of passion and purpose because they sound like such huge, overwhelming ideas.  If you think you  haven't found your passion yet, you're probably expecting it to be overwhelming.

Instead, just notice what excites you and what scares you on a small, moment-to-moment level.  You grow and thrive by doing what excites you and what scares you every day, not by trying to find your passion.
It's not important to "find" your dream before you  start dreaming.  Do it backwards, he says.
If you love photography, it doesn't matter what kind of equipment you have or don't have.  Just start shooting.
If you love writing, it doesn't matter if others have written before you about topics you want to write about.  Just start writing.
If you love traveling, it doesn't matter where you go or how long you stay – just start traveling.
Start paying attention to things that matter to you.  What keeps you up at night?  Notice what gets your heart racing.  What are you drawn to but scared to try?  If you start there, you are headed in the right direction.
Start by calling yourself a Dreamer, whether you know what your dream is or not.
And then stop looking for it -Â  because it will eventually find you.
Until next photo,
Rem

Enjoy this special 8WomenDream Guest Contributor story submitted by new and experienced big dreamers throughout the world, edited and published to capture a dream perspective from different points-of-view. Do you have a personal dream story to share with 8WomenDream readers? Click here to learn how to submit dream big articles for consideration.
Note: Articles by Guest Post Contributors may contain affiliate links and 8WD will be compensated if you make a purchase after clicking on an affiliate link.