Last updated on July 5th, 2022 at 11:44 am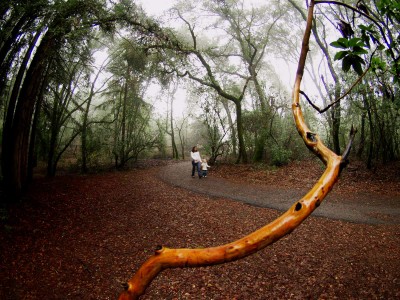 It's hard to admit that cause in many circles, I'm known as the "hands-on-get-in-there-and-get-it-done person." To say that I am stuck and can't take action feels unnatural and foreign — literally embarrassing.
But that doesn't mean it isn't true.
This is how I got here:
I know that the cause of my being stuck and living in 'inaction' is not due to any kind of fear. Trust me I'm a 'feel the fear and do it anyway' kind of person.
I know that the cause of my being stuck is not a lack of dreaming. I have great ideas for what I want my year to look like and am truly excited about the possibilities.
I know now it's beyond making lists and setting priorities. It's much worse.
I have momentarily lost the inspiration for living my dreams in a life of photography.
Have you ever felt disconnected from your dream?
Just so there's no confusion — I now officially hate this part of the dreaming process.  The real issue runs deep, and it has nothing to do with taking pictures or buying a new camera. What it does have to do with is the negative feelings that come up every time I start thinking about my professional photography dream.
I'm dealing with sadness for all the times I've tried working on something I wanted and it didn't work out. Deep inside of me, I'm afraid that I'm going to disappoint myself again, and that working this through on 8 Women Dream is making me feel like this is just another build-up to nothing and it isn't going to work either.
Apparently, this is a common feeling that all dreamers must face at some point.
Oddly, negative feelings can also come up when you realize that this time — because of the support system and structure you've set in place — your dream really can come true. This brings up another set of emotions masked as sadness. The fairy tale books don't tell you that when the fairy godmother showed up to make Cinderella's dream come true Cinderella ran back into the house and hid in a corner crying because her dream opportunity just presented itself and now she really has to go meet her prince.
What do I need to do when dreaming gets like this?
Permission to feel what I feel—- and to be able to say it. Negative emotions come up when you are dreaming and they need to be shared. Either by writing them down, talking with someone, or praying — however, you can get them out — so the energy can be used to move forward.
Allow yourself to complain, beat the bed with a tennis racket, yell at the sky — then sit down and decide what you are going to do next for your dream. Sometimes it helps if you can listen to a mentor when you are done complaining.
The idea is to complain, then carry on.
One of my favorite mentors is Brian Tracy. In the following video, he discusses the 4 steps to overcoming obstacles.
Those 4 steps in a nutshell are:
Define the problem clearly
Determine possible solutions
Decide what solution you try
Take action – because any action is better than no action
I'll be working on cracking that nut this week – to find out where, when, and why this disconnect from taking action on my dreams is happening.
Remy Gervais

Enjoy this special 8WomenDream Guest Contributor story submitted by new and experienced big dreamers throughout the world, edited and published to capture a dream perspective from different points of view. Do you have a personal dream story to share with 8WomenDream readers? Click here to learn how to submit dream big articles for consideration.
Note: Articles by Guest Post Contributors may contain affiliate links and may be compensated if you make a purchase after clicking on an affiliate link.