Last updated on April 2nd, 2012 at 11:49 am
As someone attempting to motivate others, I am often asked how do I stay motivated and on my own path.  I read a lot, watch videos and listen to some great CD's.  I find motivation in nature and great music.  But when I really feel stuck, I go look for fellow bloggers who like to motivate others too.

This week I am calling attention to another blogger, Tess Marshall and her blog, The Bold Life. She is one of the places where I go to find inspiration.
My favorite posts are her Magical Mondays Make Them 1/7th of your Life.  Monday mornings I resemble more a slug than a gazelle, so anything which helps me greet Mondays (along with a pot of strong coffee) gets my vote.
However, her blog does come with this warning:
"Warning! My blog will challenge you to be more, give more, live fearlessly, take more chances and show up in the world unstoppable, daring and bold."
Somehow I think you are up for her challenge and I invite you to drop on over to her blog and find some inspiration today.
Keep on dreaming –
Catherine
(Catherine's dream is to be a motivator, motivational speaker and published writer.  She is testing her theories on motivation with this blog and the seven other women who have volunteered to be a part of her dream project)
https://8womendream.com
Catherine also writes about her life as a mom at the blog A Week In The Life Of A Redhead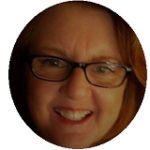 Catherine Hughes is the founder, content director and editor-at-large of 8WomenDream. She is passionate about helping women step out of their own way and strike out into a world waiting for their special talents. She's a published author and a former award-winning mom blogger. Catherine has helped companies both large and small create engaging web content, social media narratives, and unique blogging platforms. She claims to be a redhead, but don't hold that against her.
Note: Articles by Catherine may contain affiliate links and 8WD will be compensated if you make a purchase after clicking on an affiliate link.