Last updated on November 19th, 2019 at 11:24 am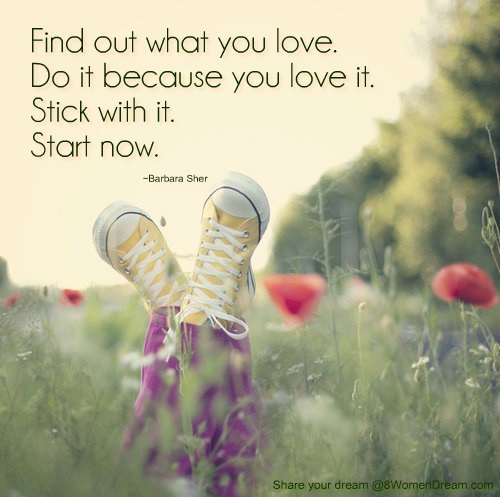 This week I am wrapping up my series on how to find what you are passionate about for those of you struggling with finding your dream.
I wrote that it's probably because of some trauma that happened to you in childhood where you became disconnected from the tasks you loved playing. And getting to the place of understanding what your purpose is sometimes requires that you face some painful childhood experiences in order to move forward.
Today I want to share some different viewpoints on how you go about finding out what it is that you would love to do with your blessed life. I've decided to share with you different writer's perspectives on how you find your purpose.
They are not in any order of importance–just pick the one (or ones) that resonate the most with you.
10 Ways to Discover Your Passion:
Lisa Girard is a freelance writer who wrote this article for Enterprenuer magazine. She covers topics as diverse as golf fashion, health and beauty, the hardware industry and small business interests. She also has been Senior Apparel Editor for PGA Magazine for more than a decade.
Leah Manderson is a personal finance coach who has been featured in Forbes, LearnVest, and The Daily Muse. She wrote this piece for Tiny Buddha. She writes weekly tips and tricks that help people afford the life of their dreams.
Erica Andersen is the founding partner of Proteus International, and author of Growing Great Employees, Being Strategic, and Leading So People Will Follow. She wrote this article for Forbes online. She's insatiably curious and she loves figuring out how people, situations and objects work, and how they could work better: faster, smarter, deeper, with greater satisfaction, more affection, and a higher fun quotient.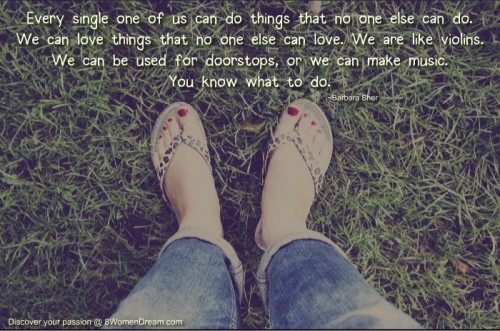 Warren Berger the author of A More Beautiful Question, collected the provocative questions top designers, tech innovators, and entrepreneurs ask themselves to spark creativity. Warren wrote this piece for Fast Company.
Sean Lyden is the CEO of Prestige Positioning, an Atlanta-based firm that "positions" clients as leading experts in their field-through ghost-written articles and books for publication. Sean wrote this story for Entrepreneur magazine online.
Christine Hassler is the author of the new book Expectation Hangover and teaches people how to leverage personal and professional disappointment. She wrote this article for Huffington Post. Christine left her successful job as a Hollywood agent at 25 to pursue a life she could be passionate about… but it did not come easily. After being inspired by her own unexpected challenges and experiences, she realized her journey was indeed her destination.
Martha Nibley Beck is an American sociologist, life coach, best-selling author, and speaker who specializes in helping individuals and groups achieve personal and professional goals. Martha wrote this piece for Oprah.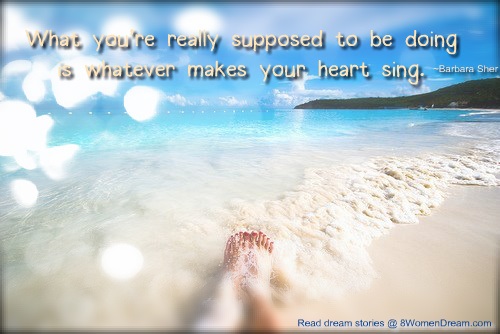 Barbara Sher is a business owner, career counselor, and best-selling author of seven books, each of which provides a down-to-earth, nuts-and-bolts method for living the life of your dreams. She is the original guru to living the life of your dreams. Here, Google books shares pages from her book, Live the Life you Love which was the inspiration for 8 Women Dream.
Susan Biali, M.D., is a medical doctor, wellness expert, speaker, life and health coach, author and flamenco dancer. Formerly clinically depressed, Dr. Biali took back her own life and health by extensively studying how to create a happier, healthier, more fulfilling life. She wrote these tips for Psychology Today.
What truly moves you and how can you turn that passion into a fulfilling mission in life? Everyone's different, but Success has outlined some common strategies that can lead each of you to your unique goal. They offer some key questions to ask yourself.
These articles should help you explore what it is that you love doing and get you thinking about what you'd like to do moving forward with your life.
Finding your passions and having goals around those passions makes life richer and more endearing.  It gives you a general sense of purpose and helps you define your life.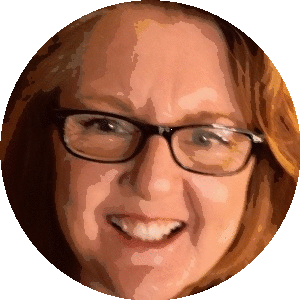 Catherine Hughes is the founder, content director and editor-at-large of 8WomenDream. She is passionate about helping women step out of their own way and strike out into a world waiting for their special talents. She's a published author and a former award-winning mom blogger. Catherine has helped companies both large and small create engaging web content, social media narratives, and unique blogging platforms. She claims to be a redhead, but don't hold that against her.
Note: Articles by Catherine may contain affiliate links and may be compensated if you make a purchase after clicking on an affiliate link.