Last updated on June 20th, 2012 at 07:38 pm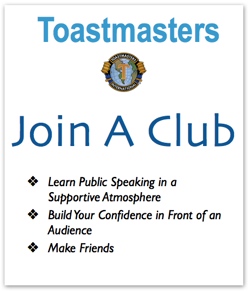 This week Greg, an 8 Women Dream reader asked me about the public speaking part of my dream and what's happening with it.
I am set to join Toastmasters full-time the first Tuesday in June.  Have I been practicing public speaking in any way?
Does nagging a teenage son to do his chores count?  There is a lecture-a-day chat-a-day with raising teenagers . . . really.
To be a success with your dreams, you need to communicate your dream plans to others to elicit their help, and Toastmasters can help you gain confidence and clearly express yourself. Being able to convey your needs effectively can open up a new world of possibilities for achieving your dream.
Speaking at Toastmasters can help you be more persuasive and teach you to vary your approach to suit the different personalities of a variety of people.
And since you will need the help of other people to achieve your dream, learning to effectively sell people on your dream is a great way to get the help you need.
I am reading the public speaking book,  Speak To Win: How to Present With Power in Any Situation by Brian Tracy and studying some of the best at the craft.
Here's what Brian Tracy says about public speaking, "Your ability to speak to a audience is essential to your success.  Speaking well can garner the respect and esteem of others, make you more valuable to your company and gain attention from people who can help you and open doors for you . . ."
Mike Dooley another famous motivational speaker is a Toastmaster.  He joined Toastmasters during a rough period in his life when public speaking was the one thing that frightened him the most in his life.
If you watch Mike in the video featured below speaking at Toastmasters you can see how far he has come since the day he feared talking in public —
What is it that helps you stay on course with your dreams?
I'd love to hear how you are doing.
Is there a fear that joining Toastmasters might help you overcome?
Catherine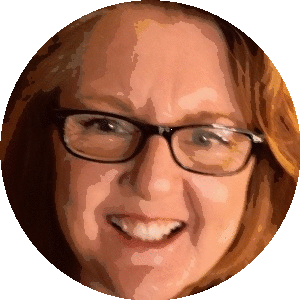 Catherine Hughes is the founder, content director and editor-at-large of 8WomenDream. She is passionate about helping women step out of their own way and strike out into a world waiting for their special talents. She's a published author and a former award-winning mom blogger. Catherine has helped companies both large and small create engaging web content, social media narratives, and unique blogging platforms. She claims to be a redhead, but don't hold that against her.
Note: Articles by Catherine may contain affiliate links and may be compensated if you make a purchase after clicking on an affiliate link.