Last updated on December 2nd, 2014 at 05:01 pm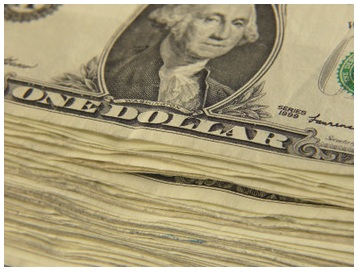 I watch the television show, Shark Tank whenever I can catch it, even if it's re-runs.
The reason I love to watch the show is that I am fascinated by what investors have to say about investment money and what entrepreneurs have to say about start-up capital. I like seeing all of their views around money especially when a business person is giving or receiving a pitch.
At the beginning of your dream process, just like the entrepreneurs showcasing their products on Shark Tank, you will need to get clear about money and your relationship with it — from how you use it, save it, worry about it — to how you feel about it — and exactly how much you need to get paid to stay on your dream journey.
You must look at how money impacts your life.
In the past few weeks, I have been working through the dream business book, Heart of a Visionary by Shiloh Sophia McCloud to help you think about the business side of dreaming.  This week is about money and your dream.
It's time.
To quote McCloud, "Money is an agreement. Money is an agreement of value that we make. Most of what we think of as money is expressed by computer entries, and some paper that is no longer backed up by the gold or oil it is supposed to represent. It is all "perceived" value.

When we agree to work for money, we will agree that we will do this for that. And that is how the money game is played. We agree to abide by a value applied to money who we personally probably even trust or really want to hang out with."
Sound familiar?
Here are Shloh McCloud's questions around money. Take a moment and answer them –
1. What are your beliefs around money?
2. Are the belief systems you hold about money true for you?
3. Has someone else's opinions/ideas/dominance informed your beliefs about money?
4. Why are you holding on to this belief? How does it benefit you?
5. How is this playing out in your financial life?
6. How have your parent's beliefs about money informed your own?
7. List words are phrases that you feel about money right now:
8. List words or phrases that you would like to feel about money right now:
How did answering those questions make you feel? Did it bring up a lot of issues for you? Remember that your perception shapes your reality.
Do you know what you are really worth?  Do you know what is your financial bottom line?
You have to know what you are worth so that you can charge the right amount for your services, or accept or reject employment that doesn't meet your financial needs.  An example McCloud uses is "if you want to make 50k a year, then you need to generate $200.00 a day M-F (or 5 days a week)."
You need to figure out your expenses and your hourly rate.
If 50k a year sounds good to you then the next step is knowing what you will give to generate this income.  You have to give something of value to receive something of value.  Money is an exchange.
All too often we ignore these two bits of important money pieces when it comes to our dreams: What do I need to make, or what am I worth per hour and What am I am willing to give/offer that matches what I am worth?
If you aren't sure of your value then finding someone who is successful at what you want to make money and ask to interview them.   Better yet, see if they will be your mentor.  On Shark Tank, entrepreneurs are willing to give a steak in their company to receive mentorship and guidance on how to grow their business and make money.  They are willing to give up a percentage of their company for this guidance.
You can't change what you are not willing to look at and getting real about money and your dream is the first major step in making your dreams come true.
Self-made millionaire and Shark Tank shark, Daymond John, shares his financial history on starting his own business —
This week I want you to think about the money side of your dream. Do you need to set up a budget? Come up with a financial plan? Here are some resources to help you —
1. LivePlan @ www.liveplan.com
Write your whole business plan without ever having to look at a spreadsheet. LivePlan simply asks you questions about your business and you plug in the answers. The calculations are done behind the scenes, so you can trust LivePlan to do the math for you.
2. Budget Tracker @ www.budgettracker.com
Budget your personal finances to keep track of where your money is going. BudgetTracker is a complete online free money management tool designed to keep track of all your transactions and bank accounts from your computer, mobile phone, or iPad. Receive reminders to your phone or email when your bills are due.
3. Kickstarter @ www.kickstarter.com
Kickstarter is the world's largest funding platform for creative projects. Every week, tens of thousands of amazing people pledge millions of dollars to projects from the worlds of music, film, art, technology, design, food, publishing and other creative fields
4. Mint.com @ www.mint.com
Get a handle on your finances the free and fast way. Mint does all the work of organizing and categorizing your spending for you. See where every dime goes and make money decisions you feel good about.
Don't be afraid of looking at your relationship to money and using it as part of your dream plan.  Your bills and lack of funding really can't hurt you — it's the judgments you create around them that hurt you.  If you were to tell your money story to yourself (as if it was someone else's story) you would probably be much kinder to yourself and give yourself credit  for all that you have accomplished in spite of everything.
Don't be afraid to embrace money as a part of your dream.  I bet the minute you do, amazing things will begin to happen for you and your big dream.
Catherine Hughes
Be a Success Online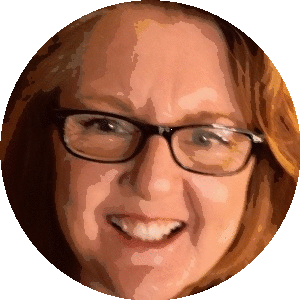 Catherine Hughes is the founder, content director and editor-at-large of 8WomenDream. She is passionate about helping women step out of their own way and strike out into a world waiting for their special talents. She's a published author and a former award-winning mom blogger. Catherine has helped companies both large and small create engaging web content, social media narratives, and unique blogging platforms. She claims to be a redhead, but don't hold that against her.
Note: Articles by Catherine may contain affiliate links and may be compensated if you make a purchase after clicking on an affiliate link.