Last updated on June 10th, 2012 at 10:39 pm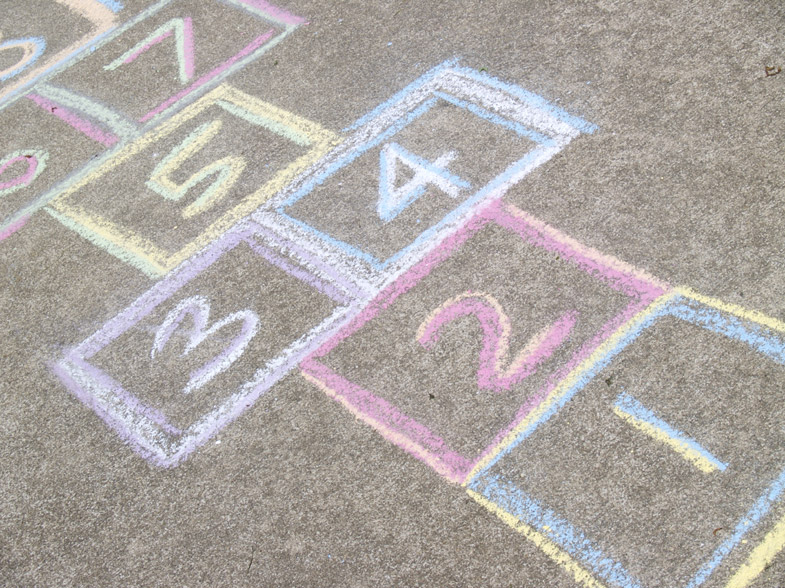 If you watched last week's post, An Exercise To Help You Find Your Dream in 5 Steps did you listen to my advice and take some time this week to look back at what you loved to do when you were younger?
Did you love hopscotch by any chance?
I think there are a number of us in this world who don't enter third grade knowing what we want do do with our lives.
I sat next to Nancy with the long brown hair, who told me flat out she was going to play the flute and become a Scientist when she grew up. By gosh and pinch my sagging underwear, 40 years later this (sort of) sums her up.
Yeah that wasn't me.
The only thing that ever managed to come out of my mouth was, "I am never getting married and I am never having kids."
I ixnayed that plan at age 30.
I shudder when I think of people like Bill Gates, who played with computers in his garage growing up. Or Wayne Gretzky, who by 10 years of age scored 378 goals and 139 assists with the Nadrofsky Steelers. Are they some sort of freaks of nature, or were they encouraged to continue playing at what they loved until it turned into a way of life?
Remember those annoying kids in grade school with over- starched clothes, who always said, "When I grow up I am going to be President!"
They probably did – which explains a lot about America.
But again, that wasn't me.
In fact, what I've done for a living over the last 15 years wasn't even invented when I was in grade school. I was never sure what I wanted be when I grew up. I was taught to go to school for the purpose of going to college — not for the purpose of expanding on what I love doing.
Taking college prep courses for the purpose of going to college was about as much fun as taking caster oil everyday so my intestines worked well. It was good for me but left me thinking, Is this all there is?
This afternoon my cousin Emily stopped by to celebrate my son's 15th birthday. She's at a place in her life where she is asking, Is this all there is?
While she was in the middle of her 'what-do-I do-now' rant, I asked her, "What did you love to do before you were 10?"
It stopped her mid-breath. She suddenly grinned a wide, beautiful redhead grin and exclaimed –
"Well, I loved hopscotch!"
"Why?"
"It was outside, away from adults – just with my best friend and we could play for hours!"
"How did that make you feel?"
"I felt like we were a part of something greater than just hopscotch."
"We need to help you find your dream Em, and it isn't all about your daughter or men — it's something else — something more. It's something that gives your life new meaning."
"What's that? 'Cause whatever that is – sign me up!"
"Something that's equal to hopscotch for adults."
She laughed.  Personally, I think she loves school playgrounds and would make a great kindergarten teacher, but she must come to her own conclusions without my biased opinion. Her love of hopscotch makes perfect sense to me.
If we spent more time together I would have slowly taken her down the road to figuring out how to bring more hopscotch-type happiness into her life. There is something she was put on earth to do – something she is great at which will bring new meaning into her life.
She loves children, she loved dressing and taking care of her barbies, she loved hopscotch.
If that doesn't sound like a kindergarten teacher waiting to happen, then what does?
We all have these clues in our lives if we will just slow down long enough to listen.  We need to bring them out into the sunshine and take a look at them.  We need to examine why we are doing the things we are doing in our lives and make room for . . . well . . . more hopscotch.
My advice to you this week is to take a notepad with you wherever you go and write down every time you do something you love.
It can be anything from buying yourself flowers to a walk through the park. At the end of a week you should begin to see a pattern in these things you love doing.
If you get to the end of the week and there's nothing on that notepad . . . then people, we need to talk.  Send me an email at eightwomendream(at)yahoo.com
And you just might need my Find Your Dream e-book.
Catherine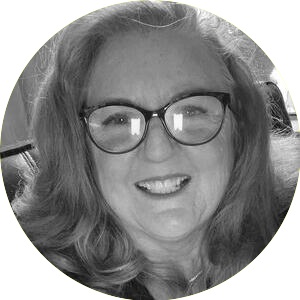 Catherine Hughes is the editor and founder of 8WomenDream. She's also a magazine columnist, content creator, blogger, published author, and former award-winning mom blogger. Catherine collaborates with companies to craft engaging web content and social media narratives. Her work, highlighting stories of the resilience and success of Northern California residents, appears in several print magazines. Outside of work, she treasures motherhood, her close friendships, rugby, and animals.
Note: Articles by Catherine may contain affiliate links and may be compensated if you make a purchase after clicking on an affiliate link.