Last updated on January 23rd, 2019 at 10:40 am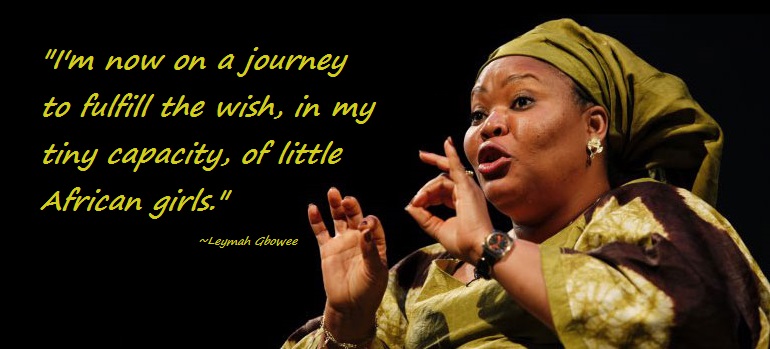 Hello my Thankful Thursday Dreamers!
Today I am grateful for the opportunities that have been presented to me to help shape the lives of young people in my country, and most importantly the lives of girls.
I use my motivational speeches as a way to inspire them to believe they deserve more and how important education is to their personal success. I try to instill in them how important it is to work on themselves to create a brighter future for not only their families, but for the girls that will follow them.
This week I want to share a powerful TED speech by Liberian Nobel Peace Prize Laureate, Leymah Gbowee. Leymah has two powerful stories to tell — one of her own life's transformation, and of the untapped potential of girls around the world.
With all the media attention focused on Ebola and its threat to derail 10 years of peace in Liberia, I want to bring attention back around to focusing on changing the lives of girls.  There is much to be done and much to be grateful for.
Can we transform the world by unlocking the greatness of girls?
Nobel Peace Laureate Leymah Gbowee is a Liberian peace activist, trained social worker, public speaker, and women's rights advocate. She is founder and current President of the Gbowee Peace Foundation Africa. She also founded the Liberia Reconciliation Initiative and is co-Founder and former Executive Director of Women Peace and Security Network Africa (WIPSEN-A).
She is also a founding member and former Liberia Coordinator of Women in Peacebuilding Network/West Africa Network for Peacebuilding (WIPNET/WANEP).
Leymah currently serves as a member of the High-Level Task Force for the International Conference on Population and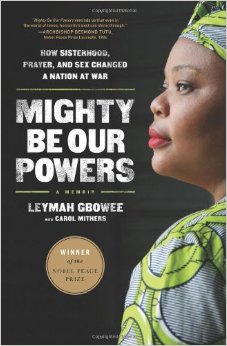 Development. She is a board member of the Federation of Liberian Youth.
Leymah's leadership of the Women of Liberia Mass Action for Peace – which brought together Christian and Muslim women in a nonviolent movement that played a pivotal role in ending Liberia's civil war in 2003 – is chronicled in her memoir, Mighty Be Our Powers, and in the documentary, Pray the Devil Back to Hell.
She serves on the Board of Directors of the Nobel Women's Initiative, Gbowee Peace Foundation and the PeaceJam Foundation, and she is a member of the African Women Leaders Network for Reproductive Health and Family Planning.
She holds a M.A. in Conflict Transformation from Eastern Mennonite University (Harrisonburg, VA). She also received a Doctor of Laws (LLD) honoris causa from Rhodes University in South Africa and the University of Alberta in Canada, and a Doctor Honoris Causa in Specialty Management and Conflict Resolution from Polytechnic University in Mozambique. (Source: ccedu)
Wow. Just reading her bio shows you how far a woman can go with her education to carry her and a determined purpose–like the powerful wings under a South African Martial Eagle.
Let's unlock the greatness of girls and bring peace to the world.
For that, I would be forever grateful.
Just pursue it!
Sue
[fbcomments]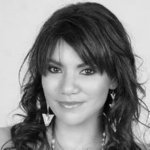 Sue Levy is the founder of the South African Just Pursue It Blog and Inspirational Women Initiative. She's a motivational writer and media designer, who is obsessed with everything inspirational with a hint of geek. She thrives on teaching women how to be brave and take big chances on themselves. You can find Sue on her Twitter page @Sue_Levy.
Note: Articles by Sue may contain affiliate links and may be compensated if you make a purchase after clicking on an affiliate link.