Last updated on January 23rd, 2019 at 10:36 am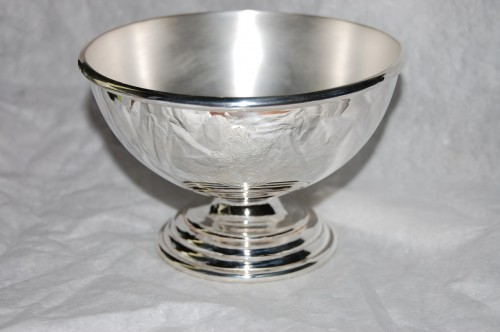 Hello my Thankful Thursday dreamers!
Today I am grateful for the South Africa Blog Awards.
The South Africa Blog Awards is the official showcase and recognition platform here in South Africa for the very best of South African blogs.
The idea behind the awards is to bring South African bloggers to the forefront of the viewer's attention, both locally and internationally, thus increasing exposure for South Africa's top bloggers.
Through the recognition process of current South Africa Bloggers and the publicity created around the awards, blogs and bloggers, the event also empowers those who are outside the realm of blogging to start their own blogs and discover the fantastic world of blogging.
The South Africa Blog Awards has evolved through a process of public opinion, blogger opinion and social media expert's opinion.
I am excited to announce that my own blog, "Just Pursue It" has been nominated for another South Africa Blog Award this year. The category is for best "Religious and Spirituality Blog" because unlike my articles here on 8 Women Dream, I do discuss religion, spirituality, progress and culture as if represents my life in South Africa.
For the past two years, my blog has been 1st runner up, making it the 2nd best Spirituality blog in South Africa, so this year I'd love to see a win! Isn't that what dreaming big is all about? How awesome would it be to actually wine? I think the greatest pleasure in being nominated is that readers appreciate the effort that goes into running a popular blog.
As a empowering speaker to the young people of South Africa, it's my passion to share my thoughts and stories and writing on a blog makes it possible for me to share motivational articles, inspirational thoughts, and a bit of fashion sprinkled with love in the hope that inspire readers on a spiritual, emotional and physical level.
The reason why I began blogging in the first place is that I promised a dying friend, who has since passed away that I would never stop writing and inspiring people. My Just Pursue It blog was created in her memory. Each year that I have been nominated for the award I dedicate the nomination to her.
I sincerely believe that she would be proud to see that her namesake blog has been nominated 3 years in a row. I hope she's smiling down on me and making her own heavenly vote for a win. With over 500 articles written since that promise was made along with the over 200 stories here on 8 Women Dream, I have come a long way. Keeping my promise has become somewhat a spiritual journey in its own right, as I have had to deal with so much personally that could have ended this dream of mine.
Yet, I had to somehow rise above and continue to share my stories with readers in order to show you that you too can pursue your dreams and live your best life if you will only "Just Pursue It" and take small steps towards your intention.
Would you like to vote for me for the S.A. Blog Awards?
The public voting phase is open from Tuesday, 25 November 2014 until Wednesday, 31st December 2014 at 23:59. When you readers click on the VOTE badge for my blog, you will be directed to the SA Blog Awards website. Your vote for my blog will automatically be counted. Voters will be sent a confirmation email, which you have to respond to in order to confirm your vote. The process allows you to vote for only one blog per category. Should you decide to vote for another blog in the same category the original vote will be voided, as the new vote will override the initial vote.
Here's how you do it:
1. Go to my blog, Just Pursue It and click on the red SA Blog Award voting badge on the right sidebar.
2. Clicking on the vote badge will lead you to the SA Blog Awards website. Fill in your email address.
3. Make sure to confirm your vote once the confirmation email is sent to you.
4. And that's it! Your vote will be counted!
Thank you.
Sue Faith Levy
Just Persue It!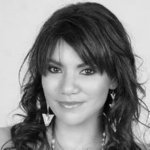 Sue Levy is the founder of the South African Just Pursue It Blog and Inspirational Women Initiative. She's a motivational writer and media designer, who is obsessed with everything inspirational with a hint of geek. She thrives on teaching women how to be brave and take big chances on themselves. You can find Sue on her Twitter page @Sue_Levy.
Note: Articles by Sue may contain affiliate links and may be compensated if you make a purchase after clicking on an affiliate link.