Last updated on March 28th, 2023 at 03:45 pm

In honor of my gratitude articles, I'd like to draw your attention to the Cambria Seeds of Empowerment Grant Program recipients.
Cambria Estate Winery established the Cambria Seeds of Empowerment initiative. This grant program contributed $100,000 to empower and celebrate exceptional women worldwide who have overcome great adversity and inspired others to do the same.
Started by Cambria proprietors and sisters Katherine and Julia Jackson, Cambria Seeds of Empowerment will honor what Julia calls 'Warrior Women' by providing financial support to organizations dedicated to empowering women.
"A warrior woman is someone who has found the strength to transcend seemingly insurmountable hardships and provide support to others," said Julia Jackson. "I've been inspired by many warrior women, and I felt compelled to create a program that recognizes the incredible impact such women have in their local communities and around the world."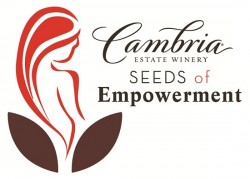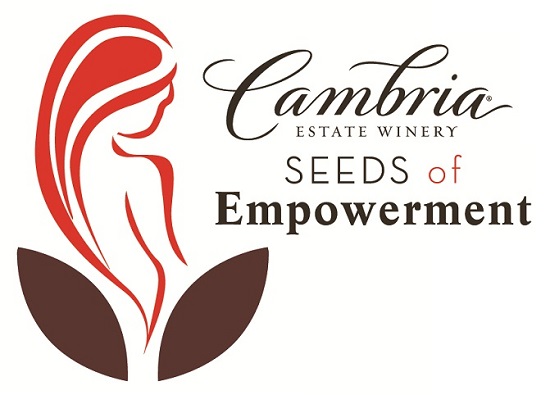 The Cambria Seeds of Empowerment grant recipients are Vital Voices, an international non-governmental organization focusing on emerging women leaders. The Fund for Santa Barbara is based near Cambria's home of Santa Maria, California, USA.
The Vital Voices grant will support individualized investments in the top women leaders in Vital Voices Global Leadership Awards Honoree Program.
Funds will also be dedicated to the work of Dr. Victoria Kisyombe, a 2014 Global Leadership Awards Economic Empowerment Honoree and entrepreneur who has worked to redesign the traditional model of micro-finance to serve 200,000 women in Tanzania better.
"We work globally to identify, train and empower women who are making real change in their local communities," said Alyse Nelson, president and CEO of Vital Voices. "This grant from Cambria will help us support the critical work of these leaders and we're honored to be one of their first grant recipients."
In addition to its global contribution, Cambria Seeds of Empowerment will also honor its local roots. The Fund for Santa Barbara is a foundation that supports grassroots organizations working for social, economic, and environmental justice in Santa Barbara County.
"For more than thirty years, the Fund has dedicated itself to strengthening our community through grassroots projects. Cambria Winery's commitment to local causes echoes our own; this grant enables us to continue supporting positive change in the Santa Maria area," said Geoff Green, executive director.
Cambria Winery has also released a limited edition bottling of their new 2013 Clone 4 Pinot Noir to celebrate and raise awareness for the Cambria Seeds of Empowerment program. An artist as well as a businesswoman, Julia has created a series of watercolors depicting women throughout history who exemplify her vision of the warrior woman.
These original artworks will be featured on the new Clone 4 release labels, available in fine restaurants throughout the U.S. I am so grateful for the organizations that are empowering women and creating real, sustainable positive change in their lives. These grant programs enable me to continue this work I love so much.
About Cambria Estate Winery
Located in the cool, coastal ridges of the Santa Maria Valley appellation of Santa Barbara County, Cambria Estate Winery handcrafts world-class Chardonnay and Pinot Noir. Every wine bearing the Cambria name is 100-percent grown, produced, and bottled on the estate, and our winemaking team exclusively uses certified sustainable practices. Founded in 1986 by wine icon Jess Jackson and his wife Barbara Banke, Cambria remains a family business and is proud to be woman-owned and operated. Learn more at http://www.cambriawines.com or on Facebook and Twitter (@cambriawines).
About the Paintings in the Logo
Julia Jackson, artist, co-proprietor & vintner of Cambria Estate Winery, has completed a series of original watercolor paintings to be featured on a limited edition of Cambria bottlings, each one depicting a woman who embodies the warrior woman in her many forms throughout history. "We founded the Cambria: Seeds of Empowerment giving program to honor the female warrior spirit," says Julia, "and to encourage the powerful women in communities around the country who triumph in the face of adversity. My watercolor paintings depict those women who exemplify this spirit."
Julia finds inspiration in her family as well. "My sister Katie, who is a wonderful writer and an important part of our family business, and my mother Barbara, are warrior women in their own right: their strength and spirit inspire me everyday."
Source: Marketwired
[fbcomments]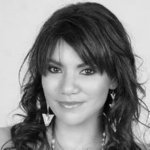 Sue Levy is the founder of the South African Just Pursue It Blog and Inspirational Women Initiative. She's a motivational writer and media designer, who is obsessed with everything inspirational with a hint of geek. She thrives on teaching women how to be brave and take big chances on themselves. You can find Sue on her Twitter page @Sue_Levy.
Note: Articles by Sue may contain affiliate links and may be compensated if you make a purchase after clicking on an affiliate link.