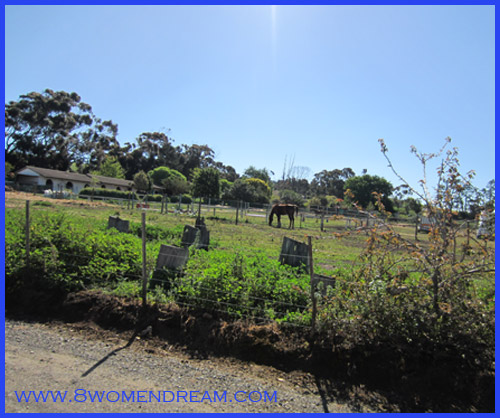 As a proud 8 Women Dream blogger,  I know the importance of working hard to achieve my dreams.
But recently, I have learned that what makes me the most happy is to make someone else's dream come true.
I find exceptional pleasure in making people smile. I think that is why I want this motivational speaker dream so bad! I cannot wait to walk on to the world stages and spread my message of hope to those who need to hear it.
As a motivational writer and owner of the blog, "Just Pursue It," I recently held a competition where the winner won a photo shoot and a day of pampering, with lunch included.
This was just a simple idea, but I knew I had to do this in honor of Women's Month that was celebrated in my country of South Africa during the month of August.
Some truly amazing women were nominated and after much thought, the photographer chose the winner.
The winner was, Mrs. Pauline Stoffberg, who was initially nominated by her daughter. She was caught off guard when her daughter told her that she was the winner.
Pauline had experienced a very challenging 2 years. Her husband was diagnosed with cancer, and she lost 3 family members, including her beloved mother, aunt, and brother. It was clear that this women needed to be pampered.
Here are a few images of how my "Dream Team" made this lady's day a very special one —
I was blessed to have a local hair salon treat Pauline and her daughter to a wash and style. We also had a makeup artist who knew exactly what would look good on the winner.  Plus her hair styling skills were incredible.
"A dream you dream alone is only a dream. A dream you dream together is reality."
― John Lennon
The photographer had fun doing the photo-shoot  I couldn't help but think of Remy, my fellow pro photography dreamer on 8 Women Dream. I can just imagine how much she would love to do this in order to make someone smile.
I was happy to see Mrs. Stoffberg come out of her shell and enjoy the process. This is what dreams are all about.
My dream, in hosting the competition, was all about making a woman realize her self-worth and be reminded that she is beautiful. My heart was happy and my own smiles just increased as the day went on.
The end result in making someone else's dream come true:
I believe that we all can touch the hearts of someone and add value to their lives. I felt very honored.  I was told by the winner that she felt amazing and like a queen.
I can proudly say that with all the planning and hard-work : Dream mission accomplished.
Pursue to make a difference in the lives of others. It's truely worth the effort and ultimately very rewarding.
~Sue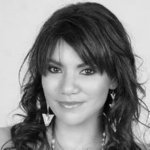 Sue Levy is the founder of the South African Just Pursue It Blog and Inspirational Women Initiative. She's a motivational writer and media designer, who is obsessed with everything inspirational with a hint of geek. She thrives on teaching women how to be brave and take big chances on themselves. You can find Sue on her Twitter page @Sue_Levy.
Note: Articles by Sue may contain affiliate links and may be compensated if you make a purchase after clicking on an affiliate link.