Last updated on January 23rd, 2019 at 10:36 am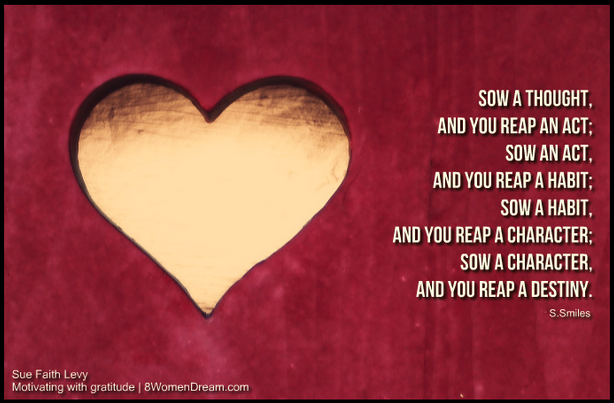 Hello my Thankful Thursday dreamers!
When we first intend to cultivate the habit of being grateful each day, we are excited and determined that this new habit will be easy to sustain, and immediately our lives will get better.
As dreamers, we tend to look at dreaming much the same way, like some dream bus we board near our homes that, for the right price, will take us directly to our dream destination at the end stop. We'll get off and our dream will be complete. No detours. No flat tires. Just a straight road to success.
But dreaming, and cultivating habits like being grateful don't happen in a perfect set pattern. It's life and life can get messy. We're not perfect, even though some of us try to be and our individual journeys are filled with unexpected potholes, bad weather delays, exhaustion, frustration, ambivalence, and any number of detours and disappointments you can possibly think of.
I heard someone once say that the journey towards success at anything is more akin to a sailboat navigating the ocean, where general oceanic current patterns, the average wind direction, and unexpected weather conditions cause you consistently adjust your course. You are in a constant state of monitoring and adjusting to external forces.
And so it is with the practice of being grateful.
I'll be in the middle of feeling down about something, or frustrated from a difficult day and my focus stays on is what isn't working instead of being grateful for what is.
I'll go to bed and drift off to sleep without a peep of a "thank you" from my lips to the world for the many gifts that showed up in my life on that given day.
Or my life will become crazy-busy and suddenly it occurs to me that several days have passed and I've not thought once about being grateful. There are times when I will sit down to write this post and think,
"Wow. Was I even grateful once for anything this week?"
This is human nature. Cultivating strong positive habits are always a work in progress.
Successfully forming a permanent habit like practicing gratitude requires that you change your environment and schedule the habit in such a way that it makes having a practice like cultivating thankfulness as easy as taking a breath. This is easier said than done when you have small children underfoot.  Trust me I KNOW.
So I forgive myself when I forget to be my own "gratitude champion" and my thankful practice goes out the window for a while. Once I sit down to write, I am reconnected with my dream of inspiring women and motivating them to make the necessary changes to create a better life for themselves and their families.  Practicing the habit of blogging reconnects me with what is important in my life.
When I sit down in my chair, I breathe in turn as I log on to my blog and instantly I become grateful for my dream. I am then reminded how good gratitude feels in the moment.  It puts me back on track with being grateful and doing the necessary work to make my dream come true.
The habit of blogging returns me to my gratitude habit.
If I wasn't a blogger, then it would be smart for me to write a "Today I am grateful for…" note to myself on a bathroom mirror, or place a note next to my bed, or at my desk, or kitchen cupboard to make it easy for me to quickly say my gratitude mantra the minute I see it.
We have to make our dream habits easy to connect with on the days we don't feel like it, otherwise this positive habit will fade into the abyss of the "I can't do this right nows," "I am too tired todays," or the famous, "I don't feel like its" permanence.
We have to see where we let ourselves off the hook and make it easier for us to say yes to our dream habits rather than no.
But when we do say no and forget, we need to forgive ourselves for being human and not use it as an excuse to stop trying.
Over time I will cultivate a permanent daily habit of being grateful if I just remember to to be kind to myself while I am practicing making this habit as easy as breathing.
Be kind to yourself too.
We'll get there. This I know for sure.
Love, Sue
Just Pursue it!
[fbcomments]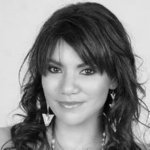 Sue Levy is the founder of the South African Just Pursue It Blog and Inspirational Women Initiative. She's a motivational writer and media designer, who is obsessed with everything inspirational with a hint of geek. She thrives on teaching women how to be brave and take big chances on themselves. You can find Sue on her Twitter page @Sue_Levy.
Note: Articles by Sue may contain affiliate links and may be compensated if you make a purchase after clicking on an affiliate link.