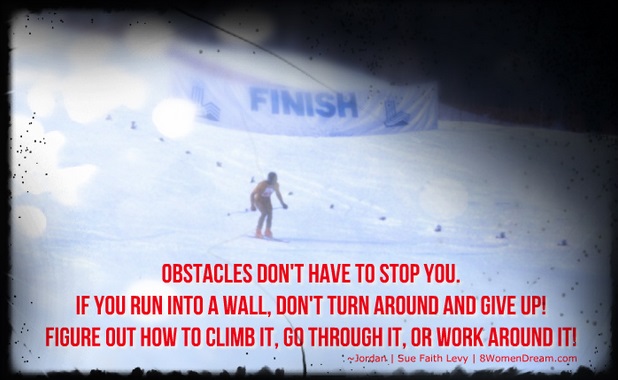 Happy Thankful Thursday, dreamers!
This week the news is filled with stories about the Olympians — what they overcame, the hardships many faced and how they have succeeded in spite of the odds.
I am grateful for their stories about their dream journey.
They inspire men and women from around the world to be champions for their own dreams– even if the dream is something small by comparison–like finishing college or changing careers.
Here, in South Africa, one of our Olympic dreamers is an alpine skier named Sive Speelman, who was recently denied his dream of competing at the 2014 Sochi Winter Olympics by the South African Sports Confederation and Olympic Committee.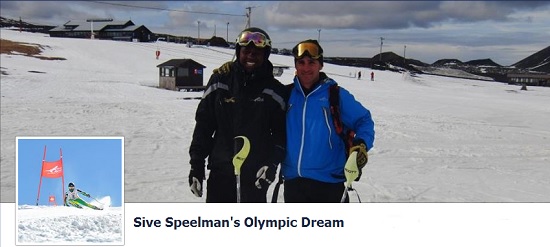 He qualified for Sochi, but SASCOC chose to deny him the chance to ski for this country.
Sive is ranked as 2290 in the world and he was offered a chance to compete in Sochi by the International Olympic committee, yet the South African Sports Confederation determined that his ranking wasn't high enough to warrant sending him to represent this country.
It's an unfortunate event since South Africa has managed to send athletes to all the Winter Games dating back to Lillehammer in 1994–our first since Apartheid.
Sometimes dreams don't go as planned.
Can you imagine all the work it has taken Sive to get to this place in his dream journey — only to have his dream denied?
Is it possible to carry on and achieve success after such a setback?
I imagine his heartache feels insurmountable. We all know what it is like to feel utterly defeated by something.
If I was giving a speech to any of the girls I've tried to inspire I would tell them to always remember that there is  a silver lining if you stop to look for it and don't give up.
Sive Speelman is only 18-years-old. Bode Miller, the alpine ski medalist from the U.S. is 36-years-old and competing at Sochi. One could say that Sive has at least 18 more years to attempt to achieve his Olympian dream.
The question at the place of despair with your dream is whether or not you have what it takes to pick yourself up after crushing setbacks to continue.  Does Sive look at his dream setback as a sign he must work and train harder or does he look at it as a sign it's time to give up?
This is where dreaming becomes inherently personal.
The difference at the point of quitting is whether you believe you have more to learn, more ways in which to grow and the ability to come up with a new plan … or if you believe setbacks are because of who you are as a person, your limited belief in your abilities and the idea that there is nothing more you can do about it.
This difference in your mindset will determine when and if you will quit your dream.
For it was Shannon L. Alder who said,
"All of us at one point end face up in a ditch, but only a few will choose to look up at the stars and dream."
Setbacks are an opportunity to grow greater into our life's experience. Setbacks are the stories we get to share about what the dream journey was like. Setbacks allow us to tell the world who we really are and what we believe about ourselves.
But in the end it's up to you what you will do when your dream has been kicked in the stomach.
Be grateful for the opportunity.  Look at your setbacks as the chance for an even greater comeback.
Always get back up.  Be grateful that you can.
Sincerely,
Sue
Here's Sive in action —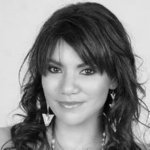 Sue Levy is the founder of the South African Just Pursue It Blog and Inspirational Women Initiative. She's a motivational writer and media designer, who is obsessed with everything inspirational with a hint of geek. She thrives on teaching women how to be brave and take big chances on themselves. You can find Sue on her Twitter page @Sue_Levy.
Note: Articles by Sue may contain affiliate links and may be compensated if you make a purchase after clicking on an affiliate link.