"Courage is not the absence of fear — it s inspiring others to move beyond it." 
― Nelson Mandela
Hi there my fellow dreamers. I know that I've taken time off to just take care of my family and I as we relocated from Cape Town to Pretoria a month ago. In all honesty, this has to be the biggest sacrifice I have ever made in my life. Leaving my family and friends behind was heartbreaking, but I knew that this move would mean getting closer to my dream and I would get the opportunity to speak to more women in other parts of my country.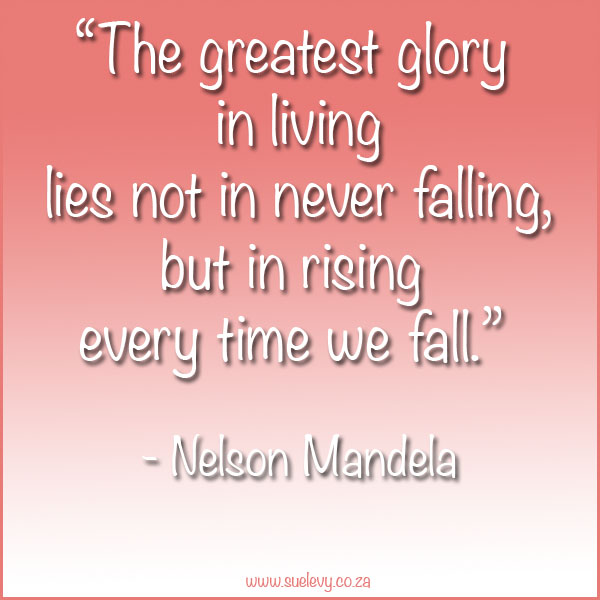 Rising Above my fears
As I went through a challenging couple of weeks, I realized that being alone gave me time to just collect my thoughts and start re-assessing my work as I am still very determined to use my voice to empower women from all over. I came to learn that sometimes one gets lost in one's dreams so that we can change direction, reassess and pursue a better one. I'm not saying that I'm giving up, I'm just making slight changes to my dream and stop dreaming but start working on it full heartedly. So It's back to the drawing board for me, as I find a better way to start empowering women with my talks, I am in the process of hosting a workshop for women, so the challenge has gotten me so excited and so hopeful to touch the lives of women in my new city. as my dream of speaking was being thought through, I was inspired by hearing that one of South Africa's Icons and amazing speakers was in hospital.
News of Nelson Mandela 
In the period of us moving, News all over the world was in shock that South African former president Nelson Mandela was critically ill in a Pretoria Hospital. The hospital was just minutes away from where I was living in June. This news brought about a cold shiver done my spine, How will South Africa ever manage without our "Tata Madiba" pne day? he has been an International Icon! This news made me  realize that life does go on and people age and they move on too. This thought made me feel sad because I too have grandparents who are old, but I quickly decided not to sulk and rather gain from all the emotions that I was feeling. I decided to do a study of quotes by Nelson Mandela, and I thought it would be fitting to share it with you, because each quote taught me a lesson.
Inspirational Quotes by Nelson Mandela that inspired me adjust with the big changes in my life
"A winner is a dreamer who never gives up" -Nelson Mandela
" As we let our own light shine, we unconsciously give other people permission to do the same." 
― Nelson Mandela
"Courage is not the absence of fear — it s inspiring others to move beyond it." 
― Nelson Mandela
"One of the things I learned when I was negotiating was that until I changed myself, I could not change others." 
― Nelson Mandela
"As I have said, the first thing is to be honest with yourself. You can never have an impact on society if you have not changed yourself… Great peacemakers are all people of integrity, of honesty, but humility." 
― Nelson Mandela
Mou may be going through a difficult time in your life, My best advice is to look up to people who have overcome obstacles and see how they learned from it. Nelson Mandela's wisdom has indeed sparked a new sense of self in my dream.
I will push through and Pursue my dream with all of me. This is my year of dreams coming true
I would love to end off with this amazing interview with Mandela on the Oprah Winfrey show. This is so inspiring
Sincerely Sue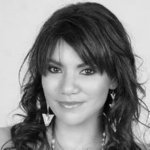 Sue Levy is the founder of the South African Just Pursue It Blog and Inspirational Women Initiative. She's a motivational writer and media designer, who is obsessed with everything inspirational with a hint of geek. She thrives on teaching women how to be brave and take big chances on themselves. You can find Sue on her Twitter page @Sue_Levy.
Note: Articles by Sue may contain affiliate links and may be compensated if you make a purchase after clicking on an affiliate link.