Last updated on February 7th, 2013 at 05:12 pm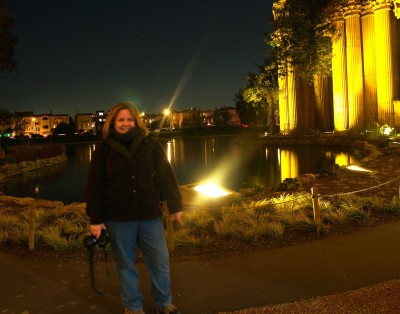 Hello Pro Photography Dreamers.
This will be my last post for a while – at the strong encouragement and support of our Editor Catherine Hughes, I am taking a break from writing about my dreams of becoming a professional photographer.
Why?
Well, lately – I was blindsided by a quote by EE Cummings:
It takes courage to grow up and become who you really are.
On the path to following our dreams, we are faced with learning opportunities.  Sometimes those opportunities come in the form of exciting activities, and feel totally aligned with our dreams and with what we like to do.
Sometimes, the opportunities look NOTHING like our Dreams at all – but after taking a closer look you realize it's what you have to do to survive.
Over the past few months, I've been reinventing parts of my professional life – and have now added  a "licensed insurance agent" title to my resume.
Don't misunderstand my goals – my dreams of living life as pro photographer are still as strong as ever.  But the reality is, until I can live that dream life, I have to find ways to make the money to do that.
With so many new plates spinning, it is getting hard to manage work and dream life….I had to admit that I needed a few months to get it organized and ready to hit the ground running in January 2013.
So until then, I'm thrilled to introduce to you photographer Iman Woods!
You will remember her from an amazing interview I did with her here a few months ago.  She is beyond talented – and I feel blessed that she has agreed to share her insights, her wisdom and her rockin photo shoots with our Dreamers for a while.
Behind the scenes, I'll still be working my dreams. I'll still be writing and shooting and making things happen.
You should to – so don't' stop dreaming.
Ever.
Some final thoughts for 2012 –
Make it a priority to finish the year strong, keep chipping away at your goals.
Start thinking about 2013 and what you what for your Dream life next year.
Keep your camera in hand – it's the holidays.  (But remember to be in a few photos every once in a while)
And remember, you are not alone on your dream path. Ask for help when you need it, and give it when it's asked of you, ok?
Until next photo, Dreamers – You are in my heart.
Rem

Enjoy this special 8WomenDream Guest Contributor story submitted by new and experienced big dreamers throughout the world, edited and published to capture a dream perspective from different points of view. Do you have a personal dream story to share with 8WomenDream readers? Click here to learn how to submit dream big articles for consideration.
Note: Articles by Guest Post Contributors may contain affiliate links and may be compensated if you make a purchase after clicking on an affiliate link.