Last updated on January 22nd, 2019 at 02:56 pm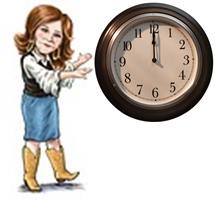 What to do when everything seems important!
Today alone I received 162 emails which have to be filtered through and responded to.  Ten people want to "pick my brain". Five people are ready to set up their coaching sessions.
Four people want to interview me – this month.  Three clients are waiting for promo materials. My photographer wants to know which shots I like best. I have a recording session at the studio tomorrow and I don't have the information ready that I need to take with  me.
I have a big gig in January that I need to prepare a speech for. I have a new product kit that needs to be written, recorded, packaged, and ready for sale yesterday. I'm working on eight speeches for my students at keynote camp in January. I also have a to-do list of more items that were supposed to be done by now.
And this is my slow month.
When you're a professional keynote speaker, you do more than just speak on a stage. You handle all the arms of the business. You're not just a speaker, you're CEO of a speaking business.
While it looks different for every single speaker, most of us feel like hamsters on a wheel desperately trying to keep running and feeling like we're getting nowhere.  Time management is key to running a successful speaking business. It was easy to manage when I wasn't getting any business. Now?  Not so much.
Today I want to share with you a simple list of time management tips that have helped me. I apologize that they are so basic – but that's how I roll. Hope this helps.
7 Quick Time Management Secrets–
1. Breathe.
Sometimes I get so busy I literally forget to breathe. Keep breathing.
2. Have a business plan.
Stop simply reacting to everything coming at you, and get some control over it. Have a yearly business plan with concrete goals and areas of focus. This way, when something comes in, you'll be able to ask yourself this next question.
3. Does this fit into my plan?
You can't say "yes" to everybody. Period. So ask yourself if that request fits your plan? If not, don't take it.
4. Hold a daily meeting with yourself.
This sounds so simple, yet has  had a profound affect on my ability to manage my time. I meet with myself every morning while at the gym to discuss my game plan and ask myself this next question.
5. What is the best use of my time today?
Each morning I ask myself what two tasks are most important, and I assign that day to those two tasks. I don't worry about tomorrow. I focus on today.  And when things come up all day, as they always do, I ask myself the next question.
6. Is this the best use of my time today?
If that phone call isn't the best use of my time, I don't take it. That email can be answered later tonight while I'm watching TV.  I don't really  need to go buy more hairspray at this exact moment.  Asking myself this question every time I am distracted by another task, has proven extremely effective.
7. Change the story in my head.
I talk a lot about the power of the story we write in our head, and that the story we write is the story our brain and body believes and lives out. If I write a story that says I'm stressed, my body starts to manifest stress symptoms and actually creates more stress.
So if I write a story that keeps telling myself I don't have enough time, then my brain believes it. So now I insert a new story line that says, "I do have enough time. Everything will get done. It always does." And my brain and body relax because they believe the words that are programmed into them. It's powerful stuff. Just ask all the scientists who have done studies about our bodies reacting to our thoughts.
My Biggest A-Ha In All of This
My biggest moment of revelation in all of this, is how often I am distracted during the day. One minute I am focused on a blog post, the next minute I'm working on a YouTube video I never finished, and the next moment I'm answering an email from my friend who can't decide which shoes she should wear with that outfit.
I have realized that distractions are the buzz kill of productivity and peace of mind for me. This list addresses the distraction every time it enters, and keeps me on track.
Now I've got to go. You weren't actually on my list of things I meant to do today.  :)
Kelly Swanson
You. Your Story. Make an Impact!
[fbcomments]
Kelly Swanson is an award-winning storyteller, motivational speaker, published author and TV personality who is passionate about helping women harness the power of their stories to connect, influence, and get the results they dream of accomplishing. Laughing the whole way, Kelly teaches women how to master the art of connection through the power of strategic storytelling. You can find her on The Fashion Hero show airing Fall of 2017 on Amazon Prime or on her website MotivationalSpeakerKellySwanson.com.
Note: Articles by Kelly may contain affiliate links and may be compensated if you make a purchase after clicking on an affiliate link.