Last updated on January 22nd, 2019 at 01:51 pm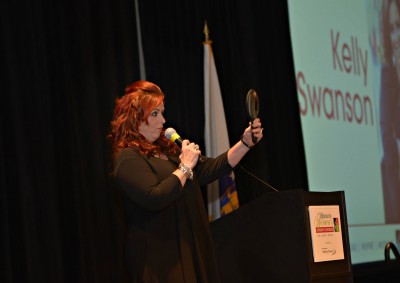 Am I pretty enough for this dream?
It's a question most of us, thanks to society's messaging, have asked ourselves at one time or another. Am I pretty enough for the spotlight? Today I want to tackle that question.
As you may know, I have been cast on an upcoming reality TV show called The Fashion Hero. Their mission is to redefine beauty, and honor those who don't meet society's standards of beauty.  I am being brought in to teach the contestants how to love themselves on the inside. Perfect role for me, which is probably why they chose me. I have spent the last few weeks talking with people about the subject of beauty. Why we crave it. How it affects our lives and our businesses.  How can we change the conversation enough to impact the next generation.  They have been fascinating discussions.  Here are some truths we uncovered. Hopefully you will find encouragement in them, and find your own way to change the conversation.
There is no one definition of beauty. It differs depending on the country, the culture, and the viewpoint of who you ask. While there are certain things we commonly refer to as beautiful (weight, body type, facial structure, etc.) the world does not agree on one thing.  I saw images of the ideal beauty in every country and the differences were staggering.  Apparently I'm not ideal in any country. Oh well. Good thing I'm already married.
Most of our people of influence presented to us through movies, TV, magazine ads, etc., are all very thin, and have similar facial structure, body type, and skin tone.  Most of these images are altered, so it's not even a real representation.  Many of our role models have looked a certain way, giving young people the impression that this is the norm.
The world is changing a little, in that we are starting to get role models who don't fit the pattern of conventional beauty. This is showing our next generation a different type of person to connect to and relate to and model after.
People at their core crave to be loved, accepted, respected – to know they matter.  Somehow we have tied beauty into the path that will get us these things.  But at our funerals we won't be surrounded by people who thought we were pretty. It's in our souls where the true beauty lies.
Beautiful people turn really ugly when we find out they are mean or have nothing below the surface.  Ugly people become beautiful when they make us laugh, impress us with their talent, knock us over with their intelligence or wit.
We don't owe it to be anybody to be beautiful.  It's not a requirement for entry. Unless you want to be on the cover of a magazine. And even then, it might not be required.
Being a plus-sized speaker has done nothing to hurt my career (that I know of). I am just as booked (if not more so) than any skinny beautiful speaker I know.  I get standing ovations, full calendars, and many TV opportunities because I can connect and engage with people. My looks are just the window dressing.
Looks matter in my business, but only as far as branding. You don't have to be pretty, but your appearance factors into their impression of your brand. Just like a band who has a certain style of music and a look. It's part of what they buy.
These are some truths I have uncovered in my journey. All of them are encouraging and freeing.  How do we change the conversation and convince the next generation? I think the answer is by being bold enough to not hold ourselves back. We often don't take the risk because we have already told ourselves they won't like us – that we aren't pretty enough or good enough. We need to stop the negative self talk and just jump.   The world needs more role models to step up and show us there can be a different model.  When they see someone like them, it will give them courage to go after their dream.
And if somebody doesn't like the way you look? That's their problem.
Kelly Swanson is an award-winning storyteller, motivational speaker, published author and TV personality who is passionate about helping women harness the power of their stories to connect, influence, and get the results they dream of accomplishing. Laughing the whole way, Kelly teaches women how to master the art of connection through the power of strategic storytelling. You can find her on The Fashion Hero show airing Fall of 2017 on Amazon Prime or on her website MotivationalSpeakerKellySwanson.com.
Note: Articles by Kelly may contain affiliate links and may be compensated if you make a purchase after clicking on an affiliate link.