Last updated on January 22nd, 2015 at 10:45 pm
[post_update]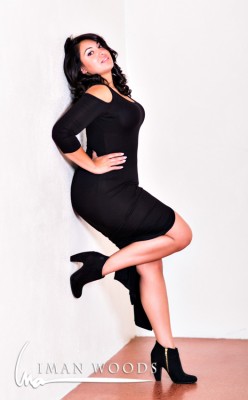 Heal yourself with photography!
EVERY woman is uniquely beautiful! Stretch marks, imperfections and lines only enhance the fact that we are ALIVE and are gorgeous.
I know what it feels like to question your own beauty and self-worth. We live in a world where beauty is coveted, former youth is sought after and aging is failure.
And I'm here to tell you that's all bull-tinky.
At age 22 after gaining over 90 pounds I tried to hate myself and shame the weight off. I spent every morning berating myself in front of the mirror.
And guess what? It didn't work.
Every precious pound lost was gained back and then some.
So with nothing to lose (except pounds!) I decided to try a different method: I would search for the beauty in myself, at my highest weight, and lose the weight out of self-love. I made small changes, moving more, eating less and every day told my body that I was grateful it had carried me here.
Love is infinitely more motivating than shame. In the process, I discovered my calling: to show women everywhere that they are more beautiful than they can imagine.
And my life has steadily changed for the better ever since. I've lost over 80 pounds. I still have the little voice that says this is not enough. That gets drowned out by the joy of sharing my knowledge with other women.  When you think, "I can never be that beautiful," I can firmly tell you otherwise.
I can photograph anyone and flatter. It doesn't matter your age, or size, or the number of pounds you are from your "goal".
It's not all Photoshop.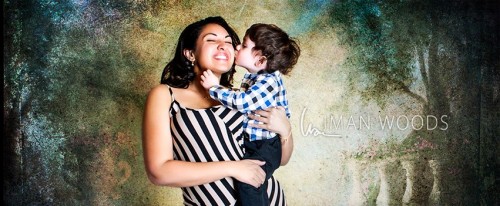 The real magic happens in my studio. Posing and lighting are helpful, but more important than that is creating an atmosphere for happiness and acceptance. Sharing my own journey and allows you space to be a normal human being and accept yourself, flaws and all, that is the REAL magic.
I see women as their loved ones see them. Blemishes fade away, beauty is in focus. And that's what I show my clients.
I'll blog about self-esteem, bullying, and anything that better or worsens how we feel about ourselves. I'm also a wife, mother and I battle Lyme disease.
My dream is to heal women so that they have self-acceptance. I've discovered and teach women everywhere how to say, "Yes, I am beautiful!"
To do this, I created a NEW kind of magazine for women: Stark Beauty. We talked about self-image, motherhood and how to inspire each other. Our cover models are REAL. This issue our brave girl shows off the rib to hip scar from donating part of her liver to save her father's life. She rocks the cover WITHOUT airbrushing.
I also love helping other photographers discover the artistic and business side of a professionally creative life and would be tickled pink to teach around the world. Photographers have a great responsibility to flatter their clients and show them their beauty.
I've learned that the human eye, heart and mind work together to show us how beautiful we are in a sophisticated way that a camera can never capture. Clients constantly tell me that having positive photos of themselves has changed their outlook.
You can see my portfolio of REAL women here. I spend time on Facebook and have a fan page here. And I tweet, though not overly often. I love feedback good or bad (as long as it's respectful!) and encourage people to question the beauty standards we've grown up with on my blog. I've been featured in print, on blogs, on the radio and television nationwide.
Feel Fabulous!
If you want to interview me about body-image and pin-up stories, or if you are a company that would like to sponsor my posts here on 8 Women Dream, please email me at info(at)imanwoods.com
Here is a collection of some of author, Iman Wood's dream stories on 8 Women Dream –
[catlist id=3553 numberposts=8 excerpt=yes]