Last updated on July 13th, 2022 at 05:13 pm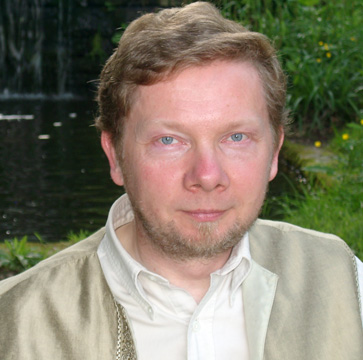 I was at a gas station by the edge of the Grand Canyon the night before 11/11/11, and I had just met best-selling author and spiritual teacher Eckhart Tolle, after being told earlier that day that I would become a best-selling author and the "female Eckhart Tolle"…
I felt like I was living in "The Twilight Zone." Eckhart Tolle has an unmistakable face. He is positively elf-ish!
The odds were incalculable that of the seven billion people on the planet, I would bump into this best-selling internationally touring author right by the Grand Canyon, during the off-season when the park is closed, no less.
They say "great minds think alike." Did Eckhart have the same idea I had? Was he planning to meditate at the edge of the Grand Canyon at sunrise on 11/11/11?
The Global Love Revolution
11/11/11 is certainly a memorable date, and for me it also had the added significance that it was supposed to represent the "beginning" of a shift in cosmic consciousness, culminating in unknown events in December 2012. I'm not sure how much stock I put into all the predictions of an apocalypse or a global awakening happening that month, but for whatever reasons 11/11/11 felt very special to me.
I had special memories of the Grand Canyon with one of my loves who had died years earlier (as described in my Grand Canyon blog story!). It just seemed right to meditate there on this auspicious day, as the energy was supposed to begin shifting powerfully to transform us from a fear-based society to a love-based society on our planet.
Being at the Canyon would represent my "leap of faith" into this next phase in my life when I too would commit to "being the change" and living only from love, not from fear.
After A Dark Night of the Soul
Things had not gone as planned however that day, and I wasn't feeling up to spending the night at the Canyon. I hadn't been able to find the Bright Angel hotel I was searching for when my GPS conked out, and my phone battery nearly died as well.
Being lost in the Grand Canyon at night for three hours when the park was closed, off-season, in the cold of November, alone with the mountain lions, was no picnic. I had made it through, however, and the fact that I had gotten lost multiple times that day somehow made the timing align so that I was alone in a gas station at the edge of the Grand Canyon with one of my personal heroes, as the clock was about to tick its way into 11/11/11.
For me, it all just reinforced the notion that "everything happens for a reason" and that there are no coincidences. I knew that I was exactly where I was meant to be at that moment.
Heading Home
After talking to my hero, and watching him drive off, I was shaking, completely blown away. I sat in the parking lot for another two hours literally with my jaw hanging open, just in complete shock.
Had I really just met my inspiration and role model? Had it really happened here and now right before 11/11/11? It didn't even seem possible, and yet it was real. I waited in the parking lot until I had gathered my wits sufficiently about me so that I could drive. I had decided that I would spend the night driving back to Phoenix, instead, which was approximately a four-hour drive.
I'd watch the sunrise over Phoenix on 11/11/11, which also seemed fitting since my life story was that of a "Phoenix Rising."
Ushering In a New Earth Era
The rest of the night was rather anticlimactic since I got so exhausted from driving and trying to stay up all night that I ended up pulling over at a gas station as a rest stop and sleeping in the back seat of my car for a few hours.
I was emotionally drained from the intense day I'd had on 11/10/11, and just physically wiped out as well. After a nap, I got going again and watched the sun rise over Phoenix as planned. It was magical, if surreal because I was still floating in a zone of exhaustion.
Off to Sunny California
I was up in the air again, on a plane back to New York, by noon on 11/11/11. 10 days later I would hop on another plane, this time to spend 10 days in California…. first to visit my best friend from my years in San Francisco, who now lived in San Diego, and then to spend the holiday in SF.
I was headed out to San Francisco, my former home, to spend Thanksgiving with a dear friend who was about to move to China. We'd been friends when I lived in San Francisco and considered ourselves to be "soul sisters."
We planned to reunite before her move and to spend time with another beloved girlfriend.
A New Earth Angels
Peggy and Gazelle and I got the bright idea to do a "Charlie's Angels" themed photo shoot while together. With one blond, one redhead, and one brunette spending the day together during the holiday, it seemed only appropriate!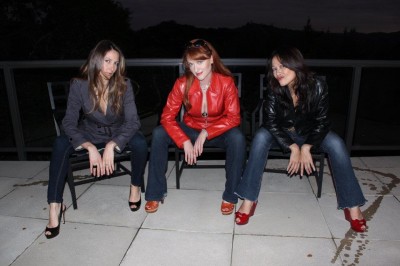 I had lugged three suitcases with me from New York for the occasion, and I dressed us up in my dresses, jackets, and "rock star clothes." We laughed and giggled through a two-hour "photo shoot," as my friend's new husband snapped pics.
167 photos later, we had a veritable portfolio of "Angel" shots. We later decided that perhaps we should use these pictures in a calendar and raise money for charity.
It was a magical day, full of "goddess bonding," photo snapping, and working on vision boards to represent our visions for the future.
Magic, and More Magic
The rest of my vacation in San Francisco was equally marvelous. I stayed with my friend Leah, who is a constant beam of sunshine in my life ~ just consistently happy, happy to see me, and always living her joy and dreams. (Love you, Leah!)
I saw friends and more friends, made new friends, wandered some favorite San Francisco neighborhoods, and sang in the gospel choir at Glide since I used to be a regular member there. For me, being at Glide is always a joy explosion.
Monday night I headed to Spirit Rock for a meditation session and Dharma talk with Mark Coleman. I drove there with one dear friend, met up with my California BFF Jamie (who I'd visited in San Diego for two lovely days as well!), and his whole family there. We spent that evening soaking in a hot tub at Jamie's sister's home in San Anselmo and catching up with his sisters Kim and Kelley and Kelley's boyfriend Max, all of whom I love.
On Tuesday, I had dinner with my favorite yoga teacher, Dina, who is also a dear friend, and then met up with another beloved friend at Cafe Gratitude to plot out ways to change the world for the better, as we mapped out solutions and ways to support her extraordinary charitable organization, One Mama.
I would fly back to New York feeling SO thankful and so grateful for all the connections, memories, laughter, and fun. And of course for the miracles, like meeting Eckhart Tolle.
3 Life Lessons from California
1. MAGIC HAPPENS when we just show up and bring the fun to life
I lugged three suitcases all the way from Troy, NY to SF just to do a fun Charlie's Angels photo shoot with my girlfriends, not expecting much of it, and the results were miraculous! My friend's husband, our photographer, was speechless about how sexy and professional the shots looked. And then we decided to make them into a charity calendar thus expanding the magic.
2. NOTHING MATTER MORE than the special people in our lives, and love
I built my vacation around experiences with beloved friends, connections, teachers, and inspirations and drew even more amazing people into my circle when I did so.
3. LIFE IS MEANT TO BE FUN
Despite the many challenges and struggles that we as humans face, I genuinely believe that we are meant to enjoy the ride in life and make the most of it. The older I get, the more I experience a second childhood, dressing up like a rock star and posing for some outrageous photographs just for the fun silly thrill of it!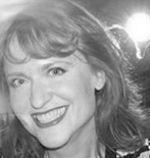 Lisa P. Graham is an inspirational writer, life coach, TED motivational speaker, and globe-trotter whose passion is to help others to find happiness and meaning in their daily lives. A political activist at heart, Lisa would like to empower more women to run for political office as a way to create positive change in the world. You can find her on her website or watch her TEDx speech on YouTube.
Note: Articles by Lisa may contain affiliate links and may be compensated if you make a purchase after clicking on an affiliate link.