Last updated on February 17th, 2019 at 09:31 am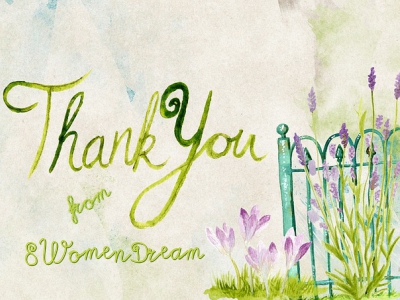 Here's more Dream Help from the 8 Women Dream Blog:
• 64 Top Inspirational Books to Help You Dream Big
8WomenDream has put together a selection of inspirational books to jump-start your big dream.
• Is Your Dream to Be a Motivational Speaker? Here are 10 Questions to Ask Yourself
Discover what successful Motivational Speakers understand about having a Public Speaking career and what you need to ask yourself.
• 6 Ways to Get a Positive Mental Attitude Right Now and Dream Big
Achieve your big dream by implementing a positive mental attitude. Read the 6 ways you can have a positive mental attitude right now!
• Find Your Passion in 5 Easy Steps
These 5 easy steps will help you find your dream and figure out your purpose. Create happiness in your life doing what you love.
Do you have a big dream story to share? Submit your dream story to 8WomenDream!
• Find out how to submit your dream story to 8WomenDream here.