Last updated on January 23rd, 2019 at 10:36 am
When I started this business, I was 100 pounds heavier. I taught myself posing and lighting and sought to understand all the ways that cameras lie. Society's version of beautiful doesn't take into account that we're all unique beings here for a unique purpose.
Our bodies are vessels and they change. They age. We have children. We overcome illness and disease.
Our bodies bear the marks of these things, yet society and advertising insist we fight and maintain a teenager's body. We need to change our perspectives. We are not society's version of "beautiful". We ARE a society of beautiful. That means all ages, all stages, all sizes.
Please join me to share this message. Share this blog. Send it to a woman who needs to know we are all beautiful.
Let me introduce you to a recent client, Sam. I'm going to let her describe the pinup process in her own words. I hope Sam can see what her loved ones see. She's gorgeous, whip smart, and hilarious.
(Iman) What made you want to do pinup photos?
(Sam) I have always admired the look of the forties women; the clothes and makeup were so unique. Like most, I don't enjoy getting my picture taken and am so critical whenever I see the results.
I originally decided to get the pictures made for my husband for Christmas, but during the process I realized that I was actually doing it for myself to see if I could actually make myself look beautiful.
(Iman) Why did you choose me?
(Sam) I came across an NPR article about the Pin Up Therapy and was intrigued. I visited the website and looked at all the pictures, including the before and afters.
I loved how you could make your ordinary looking everyday women look like themselves, just a little enhanced. I reviewed the package prices and the first two friends who I asked to do it with me jumped at the chance.
(Iman) How did you feel before your photo shoot?
(Sam) During the two hour drive up to the studio my friends were so excited, singing in the car and sharing stories. I was nervous, not knowing exactly what to expect.
You seemed so sweet when we spoke on the phone and during our email conversation so I knew that it would be a relaxed environment, nothing uncomfortable. I wanted to make sure I had fun and got all I could out of the experience.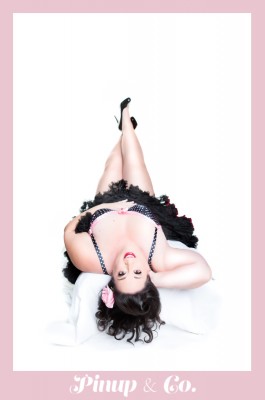 (Iman) What was the moment during the photo shoot that stood out to you?
(Sam) After you showed me the first set of poses that you took pictures of, I was still very critical of myself, but then you found the pose that made me feel like the sexiest woman in the world.
When I saw that shot, I started to tear up. I am still not sure why but the first reason that comes to mind maybe that I never pictured myself as sexy. I was "pretty" on mu wedding day, but I have never felt sexy in my life.
(Iman) How did you feel when you first saw your photos?
(Sam) When I saw the finished photos I was amazed and so glad I had gone for the experience; the clothes, the hair and the makeup were perfect. I loved it all.
It was an experience outside of my comfort zone, but something I will never forget.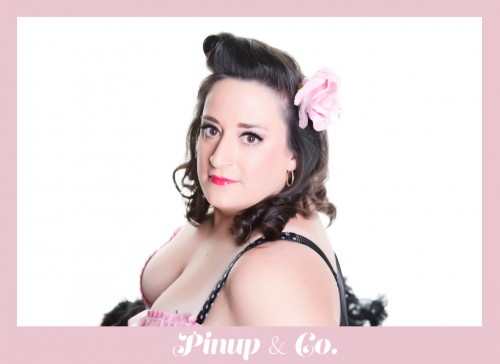 (Iman) Anything else you'd like to add?
(Sam) I would recommend every woman do it. It is freeing. It helps you see what you overshadow with your flaws. I love fact that you are not allowed to speak negatively about yourself, your body image.
You can step outside of your comfort zone and play dress up as well as pamper yourself. It proves that no matter what your age, no matter what your size, no matter what you see as your flaws – this experience will help you see how beautiful you really are!
I hope that it shows even heavy girls can look beautiful. I may not be society's version of beautiful but I am God's version and I love who I am.
(Iman) Amen, infinity! I'm so proud of you for trusting the process and stepping out of your comfort zone. You rocked this. Your photos are proof of your beauty, from inside to out. And you're sexy as all get out.
Iman Woods
Heal Yourself with Photography
[fbcomments]