Last updated on January 22nd, 2019 at 01:58 pm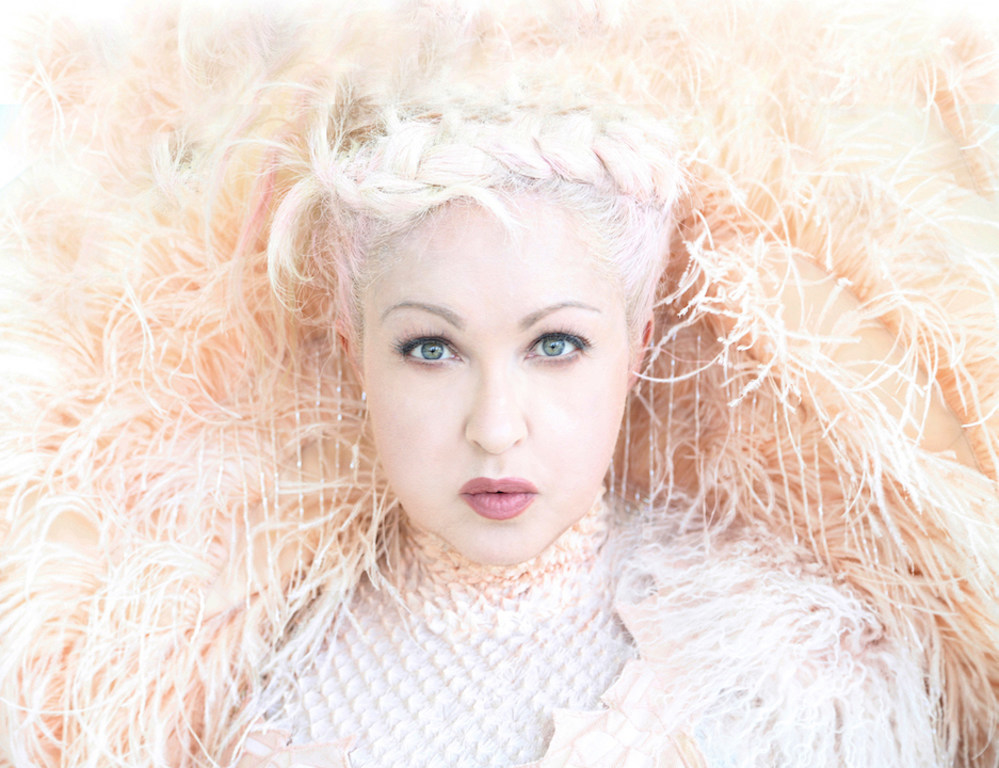 When women think of self-confidence for women, I invision women radiating confidence from the inside out and loving themselves where they are. But too often women look to celebrities and models to see what self-confidence looks like and then judge themselves accordingly–never thinking that what is being shown on television and in the magazines is not the entire story.
When I take photographs, I seek to reveal the real beauty of a person's soul. Repeatedly, women are afraid to have a picture taken of them. They fear that they will look silly or some perceived imperfection will be exposed.
And I want to point out that even the celebrities and models you admire are often dealing with many of the same issues. I've written about my struggles dealing with an auto-immune disease and how I strive every single day to live confidently, radiating health and vitality.
But today I am going to give women seeking to be more confident to look to a celebrity. And that celebrity is singer, songwriter, actress and activist, Cyndi Lauper, who partnered with the National Psoriasis Foundation to highlight the physical, emotional, and social challenges of psoriasis. She aims to inspire people with psoriasis to speak out and celebrate their everyday successes.
Cindy Lauper lives with psoriasis herself, a condition that affects as many as 7.5 million Americans. Like many with this condition, Lauper struggled physically and emotionally, and she has gone to great lengths to cover up her skin before public appearances.
"My psoriasis made me want to hide, but being in the public eye I knew I couldn't stay inside," said Lauper. "During performances, I have skin-colored fishnets that I wear to cover the redness and spots, or I would wear long sleeves, leather pants. I also use makeup to cover my skin. When I would sweat, because I don't stand still and sing, it would make psoriasis even worse."
After her diagnosis in 2010, Lauper worked with a physician and sought home remedies to control her psoriasis. While some therapies worked temporarily, Lauper's psoriasis always returned, leading her to feel frustrated and hopeless. After learning more about this condition and talking to others, Lauper decided to share her story to help those affected by psoriasis.
"I am usually a very vocal and open person, but I think sharing your psoriasis story is very personal and takes a lot of courage. Raising awareness and educating others is critical. It is very easy to feel isolated," Lauper noted. "I want people living with the condition to understand that we don't have to be embarrassed, we don't have to cover up, and we don't have to settle for life the way it is."
Psoriasis is a chronic, systemic disease of the immune system that most often appears on the skin as painful, red, itchy patches. Studies have shown psoriasis can have a similar impact as other serious illnesses, such as cancer and hypertension, with 94 percent of people reporting that psoriasis impacts their daily life.
"For some people, living with psoriasis can be isolating and cause a lot of embarrassment and low self-esteem," said Dr. Colby Evans, chair of the National Psoriasis Foundation Board of Directors. "Many people with psoriasis limit dating and social interactions because of their condition. We hope that Cyndi Lauper's personal experience encourages and inspires people with psoriasis to realize they are not alone and to help them take control of their condition."
The most common type of psoriasis is plaque psoriasis, affecting 80 percent of people with the condition. People with psoriasis are at an increased risk for obesity, cardiovascular disease, depression, hypertension, metabolic syndrome and Crohn's disease, among other associated conditions.
Every October 29 is World Psoriasis Day. International Federation of Psoriasis Association, IFPA its members' associations and support groups perform activities all over the world to raise awareness about psoriasis and give people with psoriasis the attention and consideration they deserve.
A message of empowerment and hope–it's that something all of us can use. Can you imagine performing in front of millions of people while dealing with psoriasis? Cyndi exudes self-confidence both on stage and off while always rocking that signature pink hair of hers! If Cyndi can put herself "out there" while dealing with her disease, then I think you can believe in yourself long enough to take one self-confident step toward achieving your dream.
Believe in yourselves in front of, and behind, the camera, ladies.
Iman Woods

—–
Sources:
About Cyndi Lauper
Cyndi Lauper is a singer, songwriter, actress, and activist. Her career has spanned over 30 years. Her 1983 debut solo album, She's So Unusual, was the first debut female album to chart four top-five hits on the Billboard Hot 100 and earned her the Best New Artist award at the 27th Grammy Awards® in 1985. Since 1989, Lauper has released nine studio albums and participated in many other projects. Her most recent album, Memphis Blues, became Billboard's most successful blues album of the year, remaining at #1 on the Billboard Blues Albums chart for 13 consecutive weeks. In 2013, Lauper won the Tony Award® for Best Original Score for the Broadway musical Kinky Boots, making her the first woman in history to win the composing category by herself. She became the first artist in over 25 years to top the dance charts with a Broadway tune. In 2014, Lauper was awarded the Grammy Award for Best Musical Theater Album for the cast recording.
About the National Psoriasis Foundation
National Psoriasis Foundation (NPF) is the world's largest nonprofit serving those with psoriasis and psoriatic arthritis. Our priority is to provide the information and services people need to take control of their condition while increasing research to find a cure. In addition to serving more than 2.1 million people annually through our health education and advocacy initiatives, NPF has funded more than $13 million in psoriatic disease research grants and fellowships. Learn more about the Psoriasis Foundation at www.psoriasis.org or call 800-723-9166. 

Iman Woods is an American artist who specializes in pin-up photography. Through a unique and therapeutic process, she's spent over a decade in perfecting, Iman helps women undo the damage from a negative self-image and unrealistic beauty industry expectations. She helps women embrace their own style of beauty and see themselves in a new light. You can find her on her website, ImanWoods[dot]com.
Note: Articles by Iman may contain affiliate links and may be compensated if you make a purchase after clicking on an affiliate link.