Last updated on January 22nd, 2019 at 02:08 pm
Where I Find Mid-life Inspiration
This venture into reclaiming my life after a mid-life divorce has been challenging in so many ways. Whether it's my personal life, my work (writing) life, or learning the myriad of things needed to take care of  and remodel a 100-year old house by myself – one thing I've learned is that information and inspiration are just a click away! I've been visiting some websites for many years, others I'm relatively new to. They run the gamut from writing sites to house cleaning sites and everything in-between. I hope that by sharing these sites, you'll find a few new resources for help and encouragement.
In no particular order, here are my faves:
Absolute Write
A mega-website for writers. Categorized by genre and by specific things a writer would need to know, it's my go-to site. The forums are wonderful for posting an issue or question and getting many responses from published and new writers alike.
Forward Motion
I have used the chatroom part of this forum. It's a friendly place to check in with other writers.
Flylady
This is a site for keeping your house clean and organized. I've used it on and off for years. Lots of unique ways to keep your house going while you do the work you were meant to do.
Hack the Entrepreneur
This one is a new one for me. Many authors have now taken on the title, "author-entrepreneur" or "authorpreneur." Let's face it, writing and publishing makes you a small business. The podcasts with Jon Nastor (I have it on my phone) are informative, full of inspiration, and get your mind in the right place to grow your small business.
NPR: Author Interviews
I'm a sucker for a good author interview.
Pinterest
A website where you can pick your own categories and then post pics from the site or anywhere on the web, to your "board." It's like a virtual bulletin board. When I was working on a bedroom, I pinned all kinds of ideas, and ended up doing some of the projects I'd pinned. Just a lot of fun. I call it Pinterest Therapy. Inspiration at it's best!
Houzz
This is a site where homeowners and contractors can find each other. But I use it differently and so do a lot of others. Post a pic of a project you're thinking about and you'll get dozens of suggestions from others; some contractors and professionals and some just people like you and me. I've used this to post pics of the front of my house and then ask for suggestions for my particular house; a 1910 Craftsman. Lots of expert advice. I love it! Much like Pinterest, you can save any photos and stories you see that inspire you, so you can come back to them later.
Instagram
I'm a rather latecomer to this one. But I like what I see. It's like Facebook, but for photos.
The Accidental Creative
I found this one about six-months ago. Great podcasts (yes, on my phone again). The host, Todd Henry, focuses on creativity, innovation, and inspiration. Lots of interviews with authors and other creative entrepreneurs. I always take something away that I can incorporate into my writing business and entrepreneurial life.
Marie Forleo
A website and You Tube channel, Marie Forleo gives advice on creating a life you love. She's upbeat, silly, and real. A lot of it is practical advice that has a different slant. Watching her videos always gives me a boost and makes me feel like I can do this! Most of her videos are quick, less than 10-minutes long; the perfect length for a busy entrepreneur. Periodically she has guest interviews and her guests are well-chosen to fit with her theme.
Your Turn: What are Your Favorite Websites for Information and Inspiration? Please share in the comments below.
Karen Fisher-Alaniz
Starting Over at Mid-life
[fbcomments]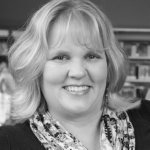 Karen Alaniz is a writer, published author, and a home renovation expert now that she's remodeled an old farmhouse by herself. She strives to help women who are scared it may be too late to start over after a certain age and she encourages empty-nest women to invent a new, prosperous and full life–just like she has done. You can read more about Karen on her Amazon Author page.
Note: Articles by Karen may contain affiliate links and may be compensated if you make a purchase after clicking on an affiliate link.