Last updated on April 1st, 2012 at 02:36 pm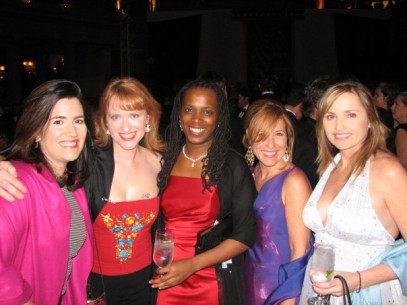 You could hear me shrieking from across the room as I ran in slow motion with my arms wide open and then practically tackled my friend Masuda, who had flown in from Afghanistan for the weekend, and who I hadn't seen since we roomed together in Amman, Jordan four years earlier.
This past weekend was the five-year anniversary of our graduation from Harvard's Kennedy School of Government, and Masuda and I were joined by our Class of 2005 classmates from Austria, Barbados, Chile, Germany, Greece, Israel, Mexico, just to name a few…
In the fall of 2006, Masuda and I had roomed together at the wedding of another dear graduate school classmate, Salma, a Lebanese woman with a radiant smile and shining brown eyes, a ringing laugh and a generous heart, who married a Jordanian man.
Salma had spent many nights during our grad school year hosting Lebanese dinners in her home.
We'd laugh over succulent rice, chicken, lamb and chickpea dishes, the red wine endlessly flowing, glasses always magically full again, and end the night nibbling on flaky pastries layered with filo dough, honey and pistachios, and sipping rich Arabic coffee out of miniature cups.
Dearly Beloved, We Are Gathered Here Today…
A group of my classmates flew to Jordan for the wedding, representing multiple continents and more than a dozen countries.
We took side trips to float in the Dead Sea and wandered through the red rock cliffs of Petra, the Rose-Red City that was featured in Indiana Jones and the Temple of Doom.
We danced on rooftops at the endless wedding week parties, sipping rum-and-cokes on ice. Salma's new sister-in-law, Lama, tied her scarf around my hips and cheered me on when I was shy at first about showcasing my belly-dancing skills, acquired in dance classes in the the U.S.
Yet it turned out to be my cultural passport with the Jordanian and Lebanese women. They nicknamed me after the best belly dancer in Jordan. I was "the American girl who could belly dance."
It was just one of the magical moments created by my graduate school year, and the close bonds we forged as a class.
You Are Such A Nice Couple…
I remember fondly another magical day, nearing graduation week in 2005. My dear friend and classmate David and I had finally managed to schedule some time to get together.
David was from the Democratic Republic of the Congo and was being recruited to run for president of the country, although he ultimately refused. Assassination attempts were likely, and he was the father of five children. He couldn't justify running.
We lunched at an Ethopian restaurant in Central Square in Cambridge. We shared a giant round platter loaded with vegetable, chicken and beef varieties of wat, a hot and spicy traditional stew. We dipped torn-off pieces of injera, a large spongy pancake, into the sauces.
The lovely Ethiopian waitress thought we were a couple and she was delighted by the pairing of this gregarious American girl with a soft-spoken, beaming African man. We didn't disabuse her of the notion.
The lunch, which ended up lasting five hours, got even lovelier when we spotted through the plate glass window first two, then four, then six of our classmates on the street outside. Each time, I ran outside and ushered them in.
An International Affair
Together, the eight of us — from the Congo, Italy, Uzbekistan, England, Armenia, New York and Texas — swapped stories of cultural traditions, marriage dowries, growing up poor in the Congo, and more.
We sipped sweet honey wine, and laughed until we cried.
Gayane, a hilarious, strikingly beautiful woman from Armenia who always dressed impeccably in colorful suits and dresses in handwoven fabrics, and who also has been known to negotiate with warlords in smoked-out underground caves, read our coffee grounds.
In mine, she saw hills, which we all agreed represented my upcoming destination of San Francisco, and she saw happiness. And babies. The babies haven't arrived yet, but living in San Francisco was a wildly happy time in my life, and life has been full of joy since.
The morning after our eight-person lunch of Ethiopian food, sweet honey wine and coffee-ground readings, I woke up crying with joy. I couldn't believe the richness of these friendships and my beautiful life.
More Good Times, More Lessons Learned
Yet when I'd started my graduate school year, I was utterly intimidated by my powerful and accomplished classmates, who were ministers in their countries' governments, members of parliament, heads of NGOs, physicians, PhDs, diplomats, lawyers and more.
This is what you get when you go to graduate school in the Mid-Career class at Harvard's Kennedy School of Government — global leaders, total powerhouses.  Me? I was just a humble little community leader from the small historic Hudson River city of Troy, New York, and initially I felt totally out of my league.
Fortunately our fantastic MPA class director, Sue Williamson, reminded us all that us being there "was not a mistake." She assured us that if we were feeling overwhelmed, we weren't the only ones, and that we were there for a reason.
I was there to explore another possible dream of mine, which is to run for public office.
And I soon discovered that I had a lot to contribute to the class too, as an elected class representative and one of those who made it my priority to throw parties and to generally ensure that our classmates from around the world had plenty of opportunities to bond outside the classroom.
Those friendships have lasted. And will, I believe, for a lifetime.
Humbled Yet Again
Returning to the Harvard campus after five years away, I found myself seized with some of that old anxiety. Had I done enough with my five years since graduation? Would I make my classmates proud?
I took a deep breath and reminded myself just to be me — that they love me for me, not for what accomplishments I've checked off some imaginary list.
Thankfully, Kennedy School professor and legend Ron Heifetz helped me to feel better in this department too during the leadership panel that he led on Saturday afternoon at the reunion. He urged us to take the time to celebrate our accomplishments, and to follow the path that brings us joy.
"All of you here have done enough already to earn a ticket into heaven," he said. He talked about the pressure we put on ourselves as leaders to always do more, to be more.
He reminded us to follow our impulses to do work that feels truly meaningful to us. He reminded us that there is no real, easy way to measure our impact in the world, and that seemingly small, individual kindnesses matter.
His talk reminded me that it is important to:
1.  RELAX. We can't do it all. Focus on what suits you and brings you joy.
2.  CELEBRATE what we have already done.
3.  REMEMBER that our kindnesses toward others are every bit as important as our "big works" in the world, if not more important.
Freaking Out With Joy
Class of 2000 alumna Betsy Myers spoke on the panel, and also echoed the theme of joy.
Betsy is a powerhouse of a woman if there ever was one. She led President Clinton's initiatives for women, was COO of President Obama's winning presidential campaign, and has led the Center for Public Leadership at Harvard.
There is seemingly nothing this woman cannot do.
Of course, she is also tall, blond, gorgeous and a fashion plate, which could make her wildly intimidating if she weren't so warm and down-to-earth. Betsy talked humbly about how the Kennedy School year was, for her, a time to reflect on her own failures in leadership. What hadn't worked well in the past? What could she learn from it?
She emphasized the importance of finding work in the world that "fits" us and suits our personalities.
To illustrate the point, she shared a delightful story about her eight-year-old daughter, Madison. Madison wanted to take dance classes, and when Betsy took her to shop for her little dance outfits — black leotard, tights, tutu — the little girl fell into a trance in front of the mirror, gazing with wonder at her costumed reflection.
"Mommy," she announced, "I am freaking out with joy!" I love that

This little girl swears she knows, at age eight, what her life's path will be — study dance, go to college to dance, open a dance studio. She is lit up by passion already.
This week as I work on my dreams I am reminding myself to focus on those that make me "freak out with joy." Writing is one. Dancing is another.
I find great joy in leading causes and organizing as well, and do that through my involvement in the Troy, New York community.  Reading and learning continuously is another. Inspiring others to live their dreams is another. There are a lot of paths, it seems, that bring me joy.
And no "one answer" for what my future holds. I've had to learn to live with that uncertainty and ambiguity because it seems that part of what "fits" my personality is to be constantly evolving, and trying on new and different kinds of projects.
I like to be stimulated. I don't want to ever be bored.
I'm so grateful for my crazy, multifaceted life, and for the chance to pursue so many passions. I am working with an intense focus on my book right now, but there will be many more dreams come true for me in this lifetime as well. I will keep following my joy!
What makes you "freak out with joy"?

Lisa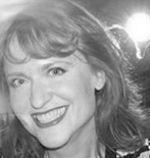 Lisa P. Graham is an inspirational writer, life coach, TED motivational speaker, and globe-trotter whose passion is to help others to find happiness and meaning in their daily lives. A political activist at heart, Lisa would like to empower more women to run for political office as a way to create positive change in the world. You can find her on her website or watch her TEDx speech on YouTube.
Note: Articles by Lisa may contain affiliate links and may be compensated if you make a purchase after clicking on an affiliate link.