Last updated on January 23rd, 2019 at 10:40 am
Last Thursday night, I treated myself to a trip to New York City to meet a long-time spiritual inspiration and mentor of mine, Kute Blackson. Sometimes one way of boosting our happiness is to get some fierce inspiration from someone who is all about helping people live their highest and best lives.
The event was called All Lights On, and it was the first time that Kute, who is based in LA and speaks internationally, had planned an event in New York City. So it was a packed house, full of people who have been watching his videos and on his mailing lists for years.
I for one was thrilled to be there, and the rest of the crowd seemed super excited to finally meet Kute too. The room was buzzing – the energy was palpable.
I sat next to two lovely women, one of whom is also a life coach. All three of us had been following Kute for years, and were feeling like we could use an extra dose of love, light and inspiration.
And he delivered! He was on fire!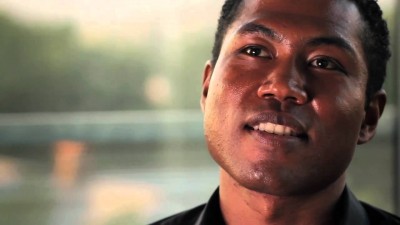 Miracles, and A Commitment to Love
Kute is the son of a man from Ghana who was called the "Miracle Man" – a preacher who healed thousands spontaneously, and traveled the world to share a message of love. His mother was from Japan, and the story of his parents' meeting was a miracle story.
After his father's first wife died, he decided he wanted to get married again. But he handed it completely to God and asked to be directed to the right woman to marry.
At the same time, his mother was living in Japan, and was 28 years old, which at that time essentially meant in that time in that culture that people had declared her a spinster. She asked God if she was meant to marry, and decided she would if she got a clear sign from God.
Kute's father had traveled to Japan only because he got a "sign" – a book fell off a shelf in a bookstore one day, and on the back there was a photograph of a man who Japanese guru who Kute's father had been dreaming about for years. He wrote to the guru, who extended an invitation for him to visit.
He made a leap of faith and went. As he was being introduced at a talk in Japan, his future wife saw him and heard a voice in her head say: "This is your husband."
She decided to write him a letter. She didn't tell him that she thought that they would marry someday, but just introduced herself and welcomed him to the country.
He had a flash of intuition the day before that "your wife is on the way," and when he opened the letter, he was sure it was her.
He wrote back, and asked her if she'd be open to moving go Ghana. She wrote back and said yes.
When they next met for the first time, they had already agreed to be husband and wife, although it was sight unseen.
In one final miracle moment, Kute's father wanted to be totally sure that this was in fact his bride. So he  had a Ghanian dress custom-made for his bride, before he ever met her or saw her.
He'd asked God to see a vision of her, and then once he had a picture of her in his head, he had the dress designed.
When he met her for the first time, he asked her to try it on, and it fit her like a glove. He was now sure!
The Miracle Wedding 
Kute's father didn't have the money to throw a proper wedding for his bride, so he prayed and asked God what to do. The answer he got this time, Kute said, was, "Just chill."
So he released worrying about it. Six weeks later, he opened his mailbox and found an envelope filled with $7,000 in cash, which was a lot of money in the 1970s.
A couple had read about their synchronistic meeting and upcoming wedding, and decided they wanted to fund it.
Sometimes when something is truly meant to be, the miracles simply arrive right on time!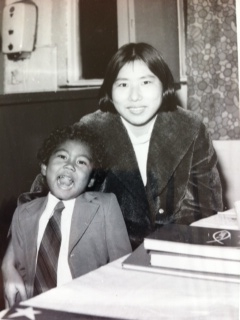 Kute's Amazing Journey 
Birthed from this miracle marriage, Kute grew up watching his father enact miracle cures, healing people spontaneously in church and on the streets. He was preaching to crowds by the time he was eight years old, and he was next in line to take over his father's church.
But something told Kute that this was not his path. He had a message of love and miracles to share with the world for sure, but he wanted to share it in his own way.
He knew that his father would be deeply disappointed, and in fact his father did not speak to him for three years after Kute left the church. But Kute knew that his soul's path was to go out there and spread the message of love in the world in his own way.
He moved to LA and became a public speaker, hosting workshops and events in California, as well as traveling and taking his work on the road. He created incredible transformational programs, including a retreat called Bali Boundless Bliss, and a unique trip where he takes people to India, takes all of their possessions except one set of clothes so they are dependent on him to lead them, and guides them on a powerful "Liberation" journey, of discovering who they truly are beyond societal identity labels.
He lives to inspire people to step into their greatest power, and to take the risks they need to take to create a life their soul loves. Kute teaches that by transforming ourselves and shining our own light, we transform the world.
And this is what he was there to help us do. He treated the evening as a call to action, asking if we are truly ready to step into our greatness.
"I'm ready!" we yelled back. It was an enthusiastic crowd, and everyone stood, danced, cheered and threw ourselves completely into the experience.
We knew we were all ready to go truly shine our lights more brightly and step into our power, to live our best possible lives. I left knowing that I'm here to inspire others, and that it's time to create work that I love on a bigger scale than ever before that is all about helping others to heal and step into their greatness.
I've been fortunate to overcome some big challenges in my life, and I am ready to give back in a bigger way to share the blessings and lessons with others.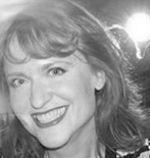 Lisa P. Graham is an inspirational writer, life coach, TED motivational speaker, and globe-trotter whose passion is to help others to find happiness and meaning in their daily lives. A political activist at heart, Lisa would like to empower more women to run for political office as a way to create positive change in the world. You can find her on her website or watch her TEDx speech on YouTube.
Note: Articles by Lisa may contain affiliate links and may be compensated if you make a purchase after clicking on an affiliate link.