Last updated on January 22nd, 2019 at 02:08 pm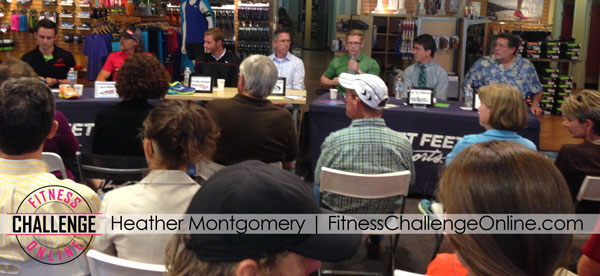 Have you looked into buying a pair of running shoes recently? If you look on the road or trail at all the options you may wonder if a few of them actually qualify as "shoes". A quick one that comes to mind is the Vibram FiveFinger shoes. Those are a little out of my comfort zone.
That shoe style is part of a running  movement that a lot of runners agree was kicked off with this book Born to Run: A Hidden Tribe, Superathletes, and the Greatest Race the World Has Never Seen
. The conversation of minimalist running, getting as close to barefoot as you could, was everywhere. Including the shoe store in the form of the height difference between the heel of your shoe and the toe.
What are heel drop shoes?
Heel drop is a the difference between the heel height and toe or forefoot height of the stack height. To keep it simple, "stack height" measures how much material is between the ground and the bottom of your foot. It constitutes all that you are standing on when you have your running shoes on.
Check out the photo for a super simplified outline of where the heel, midsole and forefoot (or toe) measurements come from.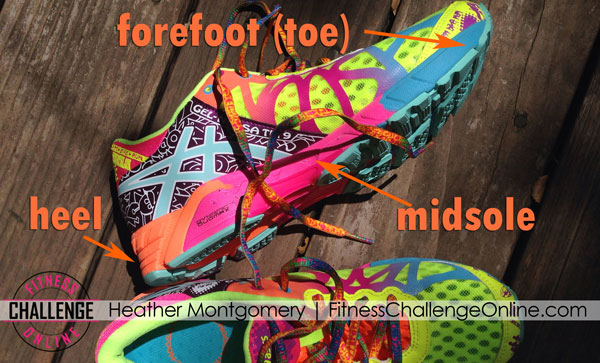 What is the difference between a standard running shoe heel drop and one considered a low drop? Here's a quick reference to keep in mind of the typical heights now.
0 to 4 mm – typically this is referred to as "zero-drop' or minimalist shoes like racing flats and have very little to no cushioning.
4 to 8 mm – "low-drop" shoes are also typical for racing flats and can have cushioning offered from low to mid range.
8 to 12 mm – the current standard for long distance of fast training racing shoes and their cushion ranges from mid to highly cushioned options.
12 mm or more – the standard for years through the 70's, 80's and 90's these shoes are common for normal running and jogging shoes and are highly cushioned.
Learning more from the experts about heel drop shoes.
I had a chance to go to a panel discussion at the local Santa Rosa Fleet Feet shop to discuss what heel drop shoes could offer. I loved that one of the panelist commented "I think it's historic to have all these fields at one table without killing each other."
Four shoe brands were represented. Saucony, Altra, Newton and Hoka. They were joined by sports medicine professionals ranging from chiropractic, podiatry and physical therapy. The conversations covered shoe types, running biomechanics and injuries from various shoe types. The panel kept the topics interesting while discussing the concept and impact that low or zero drop shoes have had on the sport of running or jogging.
You can read about the event and find great tips on deciding about your next pair of running shoes in my post "What is Your Running Shoe Heel Drop?" on Fitness Challenge Online.
What heel drop shoes are you ready to try?
When I got home from the event I did a little research on the running shoes I've been using lately. The last few pairs of shoes I tried where Mizuno Wave and Asics Gel Noosa Tri. Both of these are in standard range of 10 mm. In the interest of curiosity I'm thinking it might be time to try something a little lower.
What type of shoes have you tried? Have you transitioned to a lower heel drop shoe or are you sticking with traditional?
Let me know how it worked out for you in the comments!
Heather Montgomery
Go get your fit on
[fbcomments]

Heather Montgomery is a fitness writer, triathlete, and serial entrepreneur who is devoted to sharing what she has learned about becoming a triathlete after age 40. She uses her Metabolic Training Certification to help other women struggling to get fit in mid-life. She lives and trains in Santa Rosa, California, the new home of the Ironman triathlon. You can find her biking the Sonoma County wine trails.
Note: Articles by Heather may contain affiliate links and will be compensated if you make a purchase after clicking on an affiliate link.