Last updated on December 24th, 2012 at 04:10 pm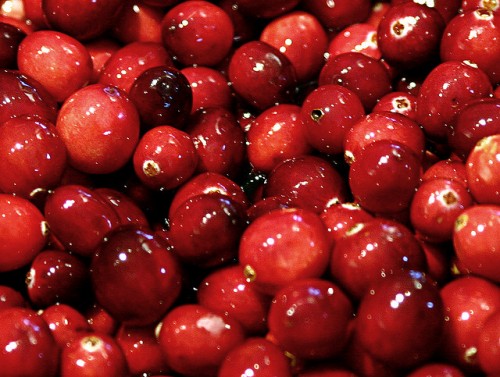 Image Source
Are you worried about trying to lose weight this Thanksgiving?
You aren't alone, so welcome to the season! Here in the States that typically means a Thanksgiving feast that doesn't always take into account healthy weight loss eating. My own Thanksgiving experience is a blast – huge family gathering at my place, food overflowing every surface, everyone laughing and having a wonderful time.
This is also a holiday tradition that on average can pack on 2-5 pounds over the course of the extended special occasion weekend.
Shocking Fact: The average person will take in an additional 3000 to 4500 additional calories during Thanksgiving weekend.
What is such a pain about indulging when you have a health and fitness goal you are working toward is just how much working out it takes to burn off that 3000 calories:
Garden for 7 hours… consecutively.
Walk… for 30 miles.
5 hours on the Elliptical machine.
Running at a moderate pace… and keep it up for 4 hours.
Swim for 5 hours straight
Attempting any of the above will most likely land you in the hospital, so I don't recommend attempting it just to get rid of that extra piece of pumpkin pie.
Treat it like any other day.
Thanksgiving past had been an incredible gorging affair with the whole family rolling in pain after the 2nd turkey was demolished. I mentioned I had a lot of family members, right? it may be the fact we are all getting older, but the days of piling it on seem to be in the past. Yet we still cook, bake, and prepare enough food for the army that we are. That tempting GIANT pile of whipped to perfection mashed potatoes are very hard to resist when there is a little sliver of your plate still showing.
Nutrition experts will most likely confirm that your best course of action is to treat Thanksgiving just like every other day. But in my family no plate is big enough to get a tasste of everything on one pass. And for most people, treating it like any other day may not be realistic.
Keeping your desire to lose weight on the front burner is a true test of willpower and conviction. Don't panic yet as there is a way to enjoy that feast with the family at Thanksgiving and still keep your goals in place.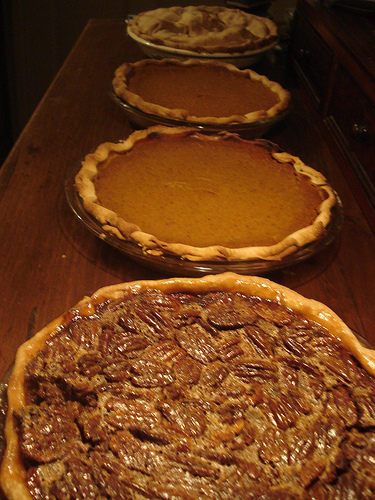 Image Source
Top 8 Tips for Surviving Thanksgiving with healthy holiday eating
1. Don't Skip Meals
Do you have breakfast at 7:00 am and a snack at 10? Keep your normal eating schedule with the focus on lean protein and you will fare much better at the Thanksgiving table than if you starved yourself. Limiting your calories – or "saving them up" – for the big meal is almost a guarantee you will overindulge once you do sit down to eat.
2. Grab your protein first
Whether your protein is vegetarian or animal, get that first. Then enjoy all the vegetables you want. You can hold off on the starch and carbs until the end. Protein will slow down the carb breakdown and by the time you get there, you may start feeling full.
3. Take a breather
Enjoy each dish on your plate, but put your fork down after each one and breathe. You don't have to make it an obvious yoga-like deep breathing exercise, but it will help digestion and allow any "I'm full!" signals time to kick in.
4. Don't drink your calories
Your holiday cocktail must be enjoyed (if you so choose) and feel free to toast the occasion. But leave the rest of the soda, juice, and coffees out of your glass and drink lots of water instead.
5. Bring Your Own
To share of course! Offer to bring a side dish and make it a really delicious and guilt free option. This gives you one option to splurge on that you will be definitely know what went into it.
6. Use a salad plate
Starting with a smaller real estate can help curb the indulgence – and it does actually work. Its a good trick on the eye, since no one likes to see half their plate empty.
7. Burn those calories!
Keep your regular workout plan – don't skip any workouts that week – or even on Thanksgiving, just because it's a "holiday". Make time to get your heart rate up and your metabolism will thank you for it.
8. Wear that form fitting outfit.
This is a very reliable trick since you will hold back on the overeating. Avoid the stretchy, comfortable outfits – no one wants to see you with your pants unbuttoned.
You know you can do it
You may overindulge a few times through the holiday season – a little bit, plus a little more can add up to quite a bit. Be sure to remind yourself the reason you are losing weight and keep your goal of holiday healthy eating in mind.
BONUS SURVIVAL TIP: Have a pre-meal protein boost! Eat 10 nuts, like raw almonds, or eat a hard boiled egg about 45 minutes before the big Thanksgiving meal. The calorie boost will help you manage your portions and control your hunger.
What Thanksgiving survival plan do you plan on using? Share in the comments…
~ Heather

Heather Montgomery is a fitness writer, triathlete, and serial entrepreneur who is devoted to sharing what she has learned about becoming a triathlete after age 40. She uses her Metabolic Training Certification to help other women struggling to get fit in mid-life. She lives and trains in Santa Rosa, California, the new home of the Ironman triathlon. You can find her biking the Sonoma County wine trails.
Note: Articles by Heather may contain affiliate links and will be compensated if you make a purchase after clicking on an affiliate link.