Last updated on April 2nd, 2012 at 01:16 pm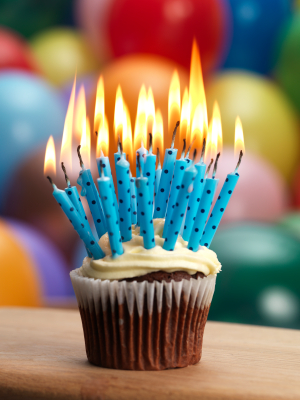 Happy Birthday to my fellow Geminis! On the entrepreneurial path, watching another year go by has several levels of impact. Least of all that moment where you yell "Yeah! I'm older!".
A huge part of this is accepting your age, your kids age, you waist size, and your dreams progress. While putting down these do's and dont's I ran across this interesting site. Second Act is a publication of Entrepreneur with a focus for people over 40. Still adjusting to the fact that I am officially in that group, but the articles online cover everything from starting a new business after the corporate life, to health and fitness. It gave me some great ideas while I was mulling over the getting older thing.
Recognize what you DID do: That massive checklist is bound to include a few ideas that are checked off. Pour a glass of wine, pat yourself on the back and enjoy where you are in the process.
Accept your age… dammit: Here is a classic that I love to beat myself up with. It typically comes up when I hear about a success story from a 20-something. I'm happy for them… really. I'll get over it. Age didn't stop Paula Dean – Not a bad act to follow!
Plan that next step: Yes, have that glass of wine, then wake up the next day with a plan. Take a small step immediately to get the motor running again.
Worry about that extra 10 (or 50) pounds you didn't lose this year: Your dream probably doesn't care that you aren't a size 6 anymore. Although I would love to see single numbers in my dress size again, it's not impacting the dream I'm going for. I'm not doing cardio anyway – It can't hurt.
Beat yourself up or 'where did the time go?': I was reminded how important this is when my son showed up with his latest grades. I'll have to take some of my own advice in this case "there's no such thing as time travel. Just do the work NOW." Coulda, woulda, shoulda can kill the mood.
Need another reminder of creating a second life after 40? One of my favorite inspirational coaches, Barbara Sher, has some great tips in this great video.
Birthdays come by every year, whether we want to deal with them or not.  What are you trying to accomplish before your next aging celebration? Share in the comments…
– Heather
Heather's dream is to have multiple streams of income, starting with launching an e-commerce website that showcases her couture jewelry, which are crafted by her. You can find Heather online at For Your Adornment and Twitter And Beyond Dot Com. She also teaches Social Media tactics for business, besides being CEO of her own web design company. Heather's post day is Friday.

Heather Montgomery is a fitness writer, triathlete, and serial entrepreneur who is devoted to sharing what she has learned about becoming a triathlete after age 40. She uses her Metabolic Training Certification to help other women struggling to get fit in mid-life. She lives and trains in Santa Rosa, California, the new home of the Ironman triathlon. You can find her biking the Sonoma County wine trails.
Note: Articles by Heather may contain affiliate links and will be compensated if you make a purchase after clicking on an affiliate link.