Last updated on April 2nd, 2012 at 01:12 pm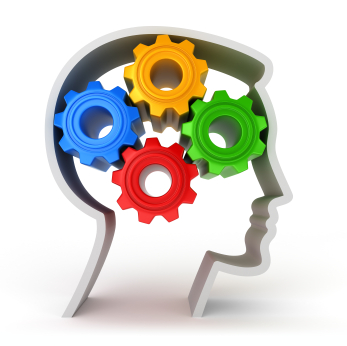 The process of figuring out what you want to dream about, can be put to use  to figure out what to do with your life.
That's my new mission for my entrepreneurial dream – figure out how to keep my brain happy. One way I'm tackling this is to question what I love and how much I love it, from both sides of the brain.
Creative Solutions
Design and creativity are fickle at times but when the bug hits, the energy that comes from it is a blast.
Creative Industries
The wine, hospitality and advertising are great places to let your right brain run wild.
Creative Paychecks
Over the past few years, the creative industry jobs have suffered just like the rest of the world but with an extra drop. The rise of DIY products and low budgets have removed several in-house and independent design job options. All this equals a much smaller pay scale.
Problem Solving Solutions
Programming is a big puzzle that doesn't have any pieces yet. It can be a huge pain day to day but the thrill of making something work with lines of code does rock.
Problem Solving Industries
As a programmer I never actually worked for a software company. The software, application and interface companies are doing much better these days, so the potential is good.
Problem Solving Paychecks
Always better pay with coding. Not the same as when I was last in corporate, but typically much better than the design industry.
I've had the opportunity with my own clients to typically explore both brain hemispheres. The trick was keeping the balance of creativity and still solve the problem of making the business grow.
Which side of the brain does your dream live in? Do you wish it was different? You can take this brain test and comment below…
– Heather
Heather's dream is to have multiple streams of income, starting with launching an e-commerce website that showcases her couture jewelry, which are crafted by her. You can find Heather online at For Your Adornment and Twitter And Beyond Dot Com. She also teaches Social Media tactics for business, besides being CEO of her own web design company. Heather's post day is Friday.

Heather Montgomery is a fitness writer, triathlete, and serial entrepreneur who is devoted to sharing what she has learned about becoming a triathlete after age 40. She uses her Metabolic Training Certification to help other women struggling to get fit in mid-life. She lives and trains in Santa Rosa, California, the new home of the Ironman triathlon. You can find her biking the Sonoma County wine trails.
Note: Articles by Heather may contain affiliate links and will be compensated if you make a purchase after clicking on an affiliate link.