Last updated on April 2nd, 2012 at 03:12 pm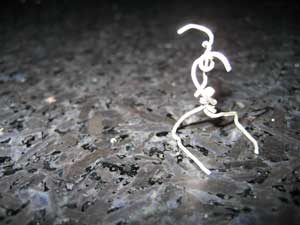 I have discovered another benefit of this dream to build a jewelry business as part of my multiple streams of income dream is the ability to fulfill a request my son had this week to make him a necklace. For his girlfriend . . . for Valentine's Day . . . MY 14 year old son.
An innocent, "Mom, can I have some of that wire?" and "Mom, how do I straighten this out?" turned into "Mom, can I make a necklace for my girlfriend for Valentine's Day?" Now, I have to say that at the time I was in the groove, in between projects, practicing technique – which means my crap was spread ALL over the living room.
So it wasn't the work, it was the style that came into negotiation. He had been eying an incredible fine art wire jewelry book all day, and the braided wire heart he was insisting would be perfect.
I don't think so . . .
Sorry, I'm not spending 25 hours on a project for this girl I haven't even met (yet) so we compromised. A cute and age appropriate bead angel charm on a single layer beaded necklace. We wrapped so fast it up in pretty red with a bow, I didn't even remember to snap a picture. I did give him the task to take her picture wearing it to which the predictable response was "I guess, whatever."
If the photo ever heads my way, I'll add it to this post.
In the meantime, my jewelry company fyadornment shopping cart design is chosen (the cute guy won) and I am attempting to configure and set-up in time for our next 8 Women gathering. The choices for my jewelry site were templates to be used as a skeleton to save time in getting my site up and running.
I chose a Zen Cart template but there are other options that can be for eCommerce sites like Magento, Prestashop, CRE Loaded, osCommerce and CubeCart. However, I will be customizing it to my own brand. Never stick with the default template design offered by these companies.
I should also set up a business blog to go with my jewelry site as a tool to drive traffic and create interest in my products. But one web project and multiple streams of income task at a time!
Here's a video if you are considering an eCommerce solution for your entrepreneurial dreams –
How to sell online – ecommerce tips from Scott Sanfilippo from Andrew Warner on Vimeo.
Throw some sparkles in your day –
Heather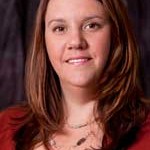 Heather's dream is to have multiple streams of income, starting with launching an e-commerce website that showcases her one-of-a-kind designer jewelry, which are crafted by her. Her newly launched sites are couture jewelry available through For Your Adornment on Etsy.com, and Twitter background designs on Twitter And Beyond Dot Com. She also teaches Social Media tactics for business, besides being CEO of her own web design company. Heather's post day is Thursday.

Heather Montgomery is a fitness writer, triathlete, and serial entrepreneur who is devoted to sharing what she has learned about becoming a triathlete after age 40. She uses her Metabolic Training Certification to help other women struggling to get fit in mid-life. She lives and trains in Santa Rosa, California, the new home of the Ironman triathlon. You can find her biking the Sonoma County wine trails.
Note: Articles by Heather may contain affiliate links and will be compensated if you make a purchase after clicking on an affiliate link.