Last updated on September 19th, 2022 at 03:41 pm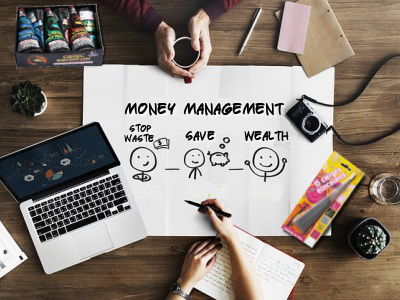 My big dream to learn how to master my finances has brought me to a place where I am now brave enough to rant about money-wasting incidents as they happen to me.
I used to be ashamed to take up personal criticism about the subject of money because I guess I thought it revealed too much about what I think about finances, and how I deal with money.
I used to keep my financial thoughts private. I think a lot of people feel that it's not right to talk about money.
Allow me to say how liberating it is to now be over the idea of remaining silent about financial issues during an occasion where I am feeling angry for wasting money.
How Wasting Money is Driving Me Crazy
1. Wasting Money: The Fourth of July
"O Psychic One" (my son) was born on the Fourth of July. His birthday kicks off the official birthday season in our house. I have a July birthday, and "Sir Empath" (my other son) and "Virgo Man" (my husband) were born one day plus about 30 some odd years apart. Also, my mother, my mother-in-law, my sister, and my brother were all born within six days of each other (plus some years difference, of course) in August.
I tell you, it's birthday-central around my home beginning on the Fourth of July.
As a child, I was never a fan of fireworks. My earliest fireworks memory dates back to when I was about three and my parents took me to the big display at San Francisco's Candlestick Park. It was freezing cold and windy as we sat packed on the football field with 12 bazillion other people. Then all the lights went out, and it was pitch dark. That was scary enough–to be in a strange place in a massive crowd of strangers, shivering with cold, in the pitch dark–but then, KABOOM, the sky exploded, and sparks seemed to shower down over our heads.
I thought we would all be killed. "Traumatized" is too gentle a word. Let us say that after that, sparklers are about my fireworks speed.
Then, my son, O Psychic One came along. That boy loves a party. He has grown up with the idea that everyone in the entire country celebrates his birthday. He used to ask me if it was his birthday any time he saw an American Flag. So, it's bring on the fireworks every Fourth of July.
Conveniently, Virgo Man and his best friend are stuck at about 12 years old when it comes to fireworks. The bigger and the louder, the better. This best friend lives on a quiet private street outside our city limits, and this is where we have always done our homegrown Fourth of July fireworks show,  untroubled by such things as laws and police patrols.
This year as we settled in with our tres leches birthday cake and our adult beverages, there was one crucial difference: The Big Fireworks Finale.
Virgo Man sprung for a "Jumbo Purple Rain," a firework fountain where sparkling fireworks showers are supposed to sizzle and rain purple balls down from the air. Now doesn't that sound fun? The regular-sized "Purple Rain" single fountain is a traditional 4th-of-July favorite for us. As thrifty (er, cheap) as my husband is, it was still a no-brainer for him to shell out $25.00 for the Jumbo Purple Rain. The thing was about one-foot square in diameter. It had five separate wicks. Just on pure appearance, it promised greatness. The kids (including my husband and the best friend) hovered around it all evening, waiting for darkness to fall like 5-year-olds looking up a chimney for Santa Claus on Christmas Eve.
Alas, the Jumbo Purple Rain failed to deliver. And when I say fail, I mean fizzled big-time.
The fountain appeared to have been nothing more than five regular-size Purple Rain fireworks dumped into a box, and wrapped with purple paper printed with the word JUMBO. When all five fuses lit, and we stood 30 feet back–lest the thing rocket upward and outward with the force of cannons–what we beheld was not "Jumbo."
It was not even large–more like microscopic in the world of home fireworks.
It was merely five Purple Rain fireworks all being lit at the same time. And to make matters worse, we could have bought five Purple Rains and put a rubber band around them for at least, $10.00 less.
We paid $10.00 to be duped. This revelation has driven me crazy ever since and don't even get Virgo Man started talking about what happened.
2. Wasting Money: Lost Car Keys and a Pay Phone
Earlier in the week, Virgo Man accidentally left his car keys and cell phone at his work office. He realized it just before he boarded the commuter bus toward home. It was the last bus out, so my husband didn't have time to go back for his keys and cell phone. Also, he had no cash. Does anyone ever carry around cash anymore?
By some miracle, he found a pay phone and called me collect. Except that we have a VOIP phone system, which does not accept collect phone calls. The friendly recorded operator informed me that I could use a debit or credit card to pay the charges; press 1 to accept. I pressed 1, and the friendly recorded phone operator said, "Thank you. Your charges will be $13.25 for the first minute…"
'Click,' more like, 'SLAM' went the phone line.
It was the sound of my Virgo Man hanging up the phone. He might pay $25.00 for a Jumbo Purple Rain firework fountain, but no way would he ever pay $13.25 for one minute of any telephone conversation. I lingered near the phone, unable to divine why he might be calling me, and hoping he was scrounging change to call me again. Sure enough, a minute later, the phone rang again, only there was a period of silence before a friendly operator intoned her message again.
The period of silence was Virgo Man shouting into the phone, "I don't have my keys. Meet me at the Park 'n Ride."
The friendly phone operator recording knew what he was up to and censored him. I remained clueless, and my brain went into high gear. An accident? A wheel clamp/Denver Boot on his car tire in the commuter parking lot? Is he stranded somewhere? I flew into action because I am a rescuer and a fixer. I told Sir Empath, "Stay by the phone. I'm heading in the direction of San Rafael. If your dad calls again, tell him to call me on my cell. And tell him I'll pay the $13.25!"
And with that, off I sped towards his work office in San Rafael, California scanning the horizon for breakdowns and accidents.
Forty-five minutes later, just after I hung up from a hospital emergency room operator, where I called to see if my husband had been admitted, my phone rang. Guess who? He was in our hometown of Sonoma, California. I was now in San Rafael, California–a distance of 27 miles apart (54 miles round-trip). I had easily spent $13.25 in gas, which I pointed out to him in no uncertain terms. "I'd rather have you driving around than pay $13.25 for a one-minute phone call," he retorted. Say again?
Not me. I'd rather pay the $13.25 and save myself the trip. But I do understand my husband's point. On what planet does a company get to charge $13.25 for a one-minute telephone conversation?
That's all I have to say about my dream progress this week. Now that I am focusing on our finances, the waste of any amount of money drives me crazy. Another goal of my successful money management dream is for the money-wasting incidents to stop happening. FOREVER. Is that too big of a dream vision for one woman to want?
Jayne Speich
Jayne Speich is co-founder of Business Growth Advocate dedicated to the survival and growth of small businesses in the new era.

Enjoy this special 8WomenDream Guest Contributor story submitted by new and experienced big dreamers throughout the world, edited and published to capture a dream perspective from different points of view. Do you have a personal dream story to share with 8WomenDream readers? Click here to learn how to submit dream big articles for consideration.
Note: Articles by Guest Post Contributors may contain affiliate links and may be compensated if you make a purchase after clicking on an affiliate link.