Last updated on February 22nd, 2013 at 11:22 am
Today's post comes to us courtesy of Patricia Biesen, blogger, health coach, artist and beauty rebel.  She also happens to be a Chicago colleague of mine.  I thought it might be interesting to let her talk about her dream of feeling beautiful . . . Meanwhile I am involved in my move from Chicago to Arizona . . .

Beauty
When I think of great physical beauty a few images come to mind: Elizabeth Taylor's violet eyes, Angelina Jolie's lips, Diana Ross's flowing mane, Sophia Loren's hourglass shape, Audrey Hepburn's impossibly small waist, Tina Turner's legs, and Julia Robert's smile.
If I had my way, I'd want to be Aishwarya Rai's identical twin. No wait  . . . I'd want to look like Hedy Lamarr at the height of her beauty in Ziegfeld Girl.
Photo: doctormacroimages.com
I believe visual people have a harder time with appreciating their own physical beauty. In addition to blogging, I'm also a fine artist. Artists have this deep desire to make everything as beautiful as possible. It's a crushing blow to look into the mirror and know that you could look so much better "if only".
I have learned to accept that I will never have pore less skin, a butt like J-Lo, or perfect teeth. As Abraham Hicks has commented many times we are "doing-better beings". We humans always want everything to be bigger and better than it is.
At an early age we learn how important beauty is. Just like in the celebrity world, the fairy tale world has many captivating beauty images: Snow White's porcelain skin, Rapunzel's amazing long locks and Cinderella's petite feet. Even the character's names evoke beauty like Sleeping Beauty or Beauty and the Beast.
I've never read about a fairy tale princess who is plain but smart or who is unattractive yet has an amazing personality or sense of humor. Only beautiful princesses win the heart of Prince Charming.
Some things that get in the way of feeling beautiful might include: the sight of cellulite or stretch marks, pimples, scars, excess weight, or under-eye circles.
There's undeniable pressure to be beautiful.
I am old enough to remember when the Oscars weren't so much about fashion as they were about achievement. Beauty has become kind of like a sport. We report on it in slow motion and with a lot of importance just like the NFL does with athletes in play-by-play fashion.
Modern society is absolutely terrified to be human. It strikes me odd that the things that all human beings do like having sex, going to the bathroom, and aging are taboo. This is so very inconvenient to our nature. Another great inconvenience is that what we consider "beautiful" rapidly changes. What was "beautiful" in the 1920s is completely different than what we consider beautiful now.
We think primitive cultures are odd because they add rings to their necks, sharpen their teeth, elongate their ears, add plates to their lips, bind their feet and put in nose studs. But is our Western culture that different with our Botox, butt and breast implants, or lip injections?
I am not suggesting we let ourselves go. It's fun to be a woman. I love to dress up and wear makeup. I just think we need to keep it FUN. The lesson here is to look our best while not killing ourselves and to FEEL EVEN BETTER than we look. Nor do I think a woman should feel pressured to down play her beauty or be "real" to be taken seriously.
The real question is: What do you want to do with you? As women, we will age or get sick and some of us might even become pregnant.
Our looks will change. That doesn't mean we now become un-beautfiul. We have to take our focus to a different place. I've blogged before about the beauty of gray hair. For beauty rebels like model Cindy Joseph, Gray is the New Blonde. Thanks to the popularity of the plus size model, woman with curves are appreciating their bodies now.
Here's an abstract question:
If I didn't have a body how could I create beauty? What about my soul is really beautiful? Ever notice how someone who has got it all going on physically can seem so ugly if they are unkind?
Kindness is real beauty. Smiling is kindness in action.
With age comes a new focus that takes our eyes off the mirror and into our lives. Could it be that the way a person is, the things one appreciates can make a person more beautiful than if they have physically beauty? The things we nurture create beauty in our lives.
Someone who loves to garden is creating beauty in the world.
A mother fixing her child a healthy breakfast is beauty in action.
Attending an art gallery and appreciating artwork is another way to be beautiful.
I've often heard that a confident woman is a beautiful woman. I'm reminded of that famous quote from Eleanor Roosevelt, "Nobody can make you feel inferior without your consent" . . . but you know some people sure do try.
Most negative comments are from people who are actually unhappy about themselves. When I've taken inventory on the people I have known I have found this to be so true. Self-confident people never put anyone else down. Why? Because they don't need to. Sure confidence is beautiful but so is being a real, authentic and vulnerable human being.
Magazines often tell women if they want to be beautiful to do the following:
Wear a pleasing scent
Exercise daily
Get a new hairdo
Wear sexy underwear underneath your business suit
Wear a bright color
Get a good night's sleep
Stand tall, good posture exudes confidence
Those tips aren't bad but I want to leave you with a few tips of my own:
Adopt a new role model. Mae West never felt bad about herself. She was too busy feeling fabulous and being with men who adored her.
Eat our veggies. There are thousands of healthy diets but I have never found one that was completely void of vegetables unless you are an Eskimo. Veggies are beauty-producing foods.
Click here for Annemarie Colbin's encounter with a tree that freed her from negative self-perception.
Know that if we are all unique there really is no competition.
Label yourself "Fragile" when the need arises, as sometimes we need to be gentle on yourself.
Read Nathaniel Hawthorn's The Birthmark. This short story offers a brilliant lesson.
Click here to read Audrey Hepburn's advice on being more beautiful.
When all else fails smile and put that kindness into action!
Patricia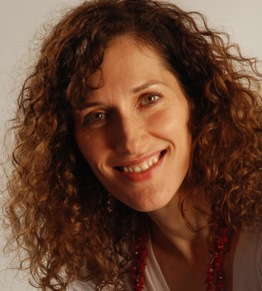 I hope you enjoyed this post as much as I did.
For more of Patricia's writings, check out her blog, Eclectic Eating Chicago. (One of my favorite posts is "Movie Makeovers That Messed Me Up")
Consider this the first post in a "Self Care for Spring" series.
Learn how to feel more beautiful, healthy and happy every Monday.
Katie

Enjoy this special 8WomenDream Guest Contributor story submitted by new and experienced big dreamers throughout the world, edited and published to capture a dream perspective from different points-of-view. Do you have a personal dream story to share with 8WomenDream readers? Click here to learn how to submit dream big articles for consideration.
Note: Articles by Guest Post Contributors may contain affiliate links and 8WD will be compensated if you make a purchase after clicking on an affiliate link.